There are no studies that indicate it is unsafe to do foot peels while breastfeeding. The primary concern during breastfeeding would be the preservatives, fragrances and dyes in the foot peel product.
While these ingredients should not have an impact on milk supply or infant health they should be avoided to be safe.
There are many over thecounter foot peels that are fragrance, dye and preservative-free.
Affiliate Disclaimer: As an Affiliate, we earn from qualifying purchases.
What is a Foot Peel?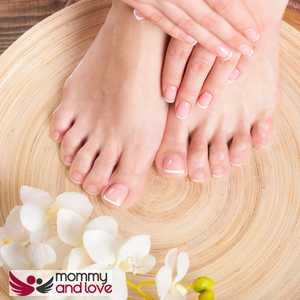 A foot peel is a chemical solution used to remove the outermost layer of skin on the sole of your foot.
The process typically involves placing your feet in some kind of boot or sock filled with a strong, gel-like solution that causes dead layers of skin to slough off over time for baby soft feet.
What is a Baby Foot Peel?
Baby Foot is a brand of foot peel available over the counter in many countries such as Japan, Taiwan, China and Thailand.
If you search for Baby Foot Peel on YouTube or Google images, you will find lots of positive foot peel results.
Baby Foot contains 17 types of natural extracts and AHAs (Alpha Hydroxy Acids), which penetrate into the layers of dead skin and break down the desmosomes which hold the dead skin cells together.
After you remove the dead skin, new baby soft skin is reborn. According to their website Baby Foot claims: the "unique formulation allows your heels and soles to peel naturally, without harming healthy tissues."
Baby Foot Peel ingredients: Water (Aqua), Alcohol, Lactic Acid, Glycolic Acid, Arginine, Butylene Glycol, PEG-60 Hydrogenated Castor Oil, Menthol, Camphor, Salicylic Acid (Beta Hydroxy Acid), Polysorbate 20, Citric Acid (pH adjuster), Sodium Lactate (Lactic Acid), Urea (Moisturizer), Lactobacillus/ Soybean Ferment Extract, Pyrus Malus (Apple) Fruit Extract, Citrus Medica Limonum (Lemon) Fruit Extract, Portulaca Oleracea Extract, Arnica Montana Flower Extract, Gaultheria Procumbens (Wintergreen) Leaf Oil, Juniperus Communis Fruit Extract, Disodium EDTA, Methylparaben (Preservative), Propylparaben (Preservative), Ethylparaben, Isobutylparaben, Parfum.
What is baby foot?
Baby Foot has been developed as a replacement for foot files and razors which are common in pedicures in the salon.
This method causes damage ranging from severing, nicking and infection.
This technique only temporarily repairs the thickest skin, and friction created during filing may actually lead to further dead tissue formation, the manufacturer says.
Why is it not recommended for pregnant women?
According to the Baby Foot site the product should not be used during the pregnancy period.
A product also contains salicylic acid that could be devastating for infants.
In animal studies salicylic acids are linked to birth defects. Absorption from pregnant women is low, especially for the legs, according to Agarwal.
How long after baby feet Can I peel?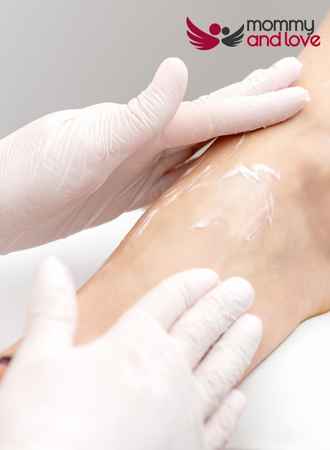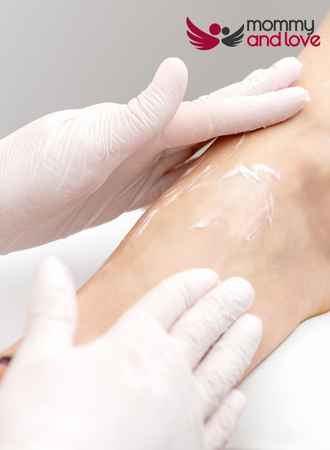 Baby Foot recommends one treatment every 1 to 2 weeks depending on the individual.
Baby Foot Spa Bundle – Original Exfoliant Foot Peel + 2 Foot Soaks and 1 Foot Scrub – Baby Feet Smoothening Foot Peel, Soak and Scrub – Citrus scent – Baby Soft Foot Exfoliation Bundle Set
Baby Foot's 𝗣𝗘𝗥𝗙𝗘𝗖𝗧 𝗘𝗫𝗙𝗢𝗟𝗜𝗔𝗧𝗜𝗢𝗡 𝗕𝗨𝗡𝗗𝗟𝗘 𝗦𝗘𝗧 includes the Original Exfoliation Foot Peel, two Softening Foot Soaks, and one Smoothing Foot Scrub. The treatment solution is self-contained in our carefully designed, disposable and roomy, 3D booties. Just cut open booties, slip on each foot, securing with the enclosed adhesive tape. It's that easy! Simple, effortless, and effective!
𝗥𝗘𝗟𝗔𝗫𝗜𝗡𝗚, 𝗔𝗧-𝗛𝗢𝗠𝗘 𝗦𝗣𝗔 𝗕𝗨𝗡𝗗𝗟𝗘: Enjoy everything you need for a perfect 1-week foot peel treatment. The Baby Foot Spa Bundle brings the spa experience and results right into your home. This PERFECT EXFOLIATION BUNDLE SET includes the Original Exfoliation Foot Peel, two Softening Foot Soaks, and one Smoothing Foot Scrub.
𝟭𝟲 𝗡𝗔𝗧𝗨𝗥𝗔𝗟 𝗘𝗫𝗧𝗥𝗔𝗖𝗧𝗦: Scientifically formulated with 16 natural extracts which exfoliate and moisturize at the same time. To enhance the effects of Baby Foot, soak your feet prior to the treatment and repeat day 2 or after. The Softening Foot Soaks contain enzyme to speed up the peeling process. Once the peeling begins, gently massage feet with the Smoothing Foot Scrub, made with baking soda, to buff away the peeling skin.
Can foot peels cause premature aging?
The acids in most home foot peels can actually help slow down signs of aging by removing dead skin cells and allowing new cells to shine through as a result of the natural baby feet.
Why you shouldn't peel a foot peel?
As with any skin exfoliation, it is important to use sun protection after peeling. Peeling skin tends to be more sensitive than non-peeled skin and can burn easier.
The acids most home foot peels are quite mild so they shouldn't pose a problem unless you have extremely sensitive skin.
Are foot peels safe?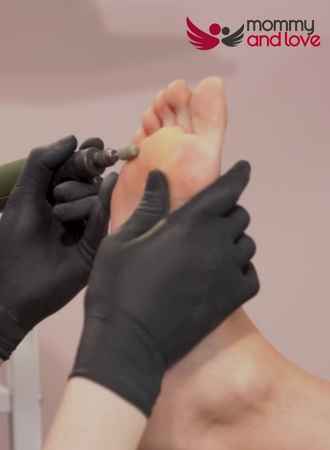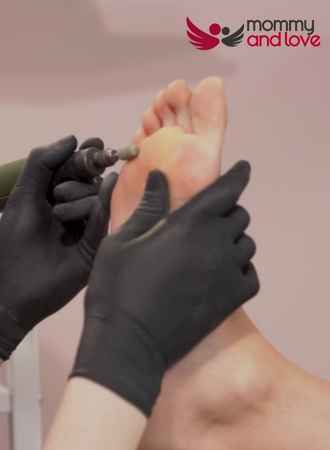 Most home foot peels should be safe for most adults if directions are followed carefully.
As always, it is important to consult with a medical professional before self-treating and to use caution and common sense when using any new product on your skin.
Why can't you use salicylic acid while breastfeeding?
Avoid using any product with salicylic acid when you are nursing. Salicylic acid is a beta hydroxy acid that can possibly cause birth defects in utero.
The baby foot website states that this is a precautionary step for safety because of the disruption of the normal hormone balance.
Whilst some foot masks claim to only use natural ingredients, the peeling process is quite a substantial process.
Always do a patch test first in case of an allergic reaction.
This should never be done on your feet daily, it can have devastating effects.
If you are planning on using any of these speak to your health care provider for further advice. At least one ingredient can pass into your breastfeeding milk and may pass into the babies milk.
Take Away
The manufacturers warn not to use this lotion or two booties when lactating, therefore no foot soak should be used whilst you are still nursing your baby.
Even though you wash it off in the shower it can pass through and the risk is just too much!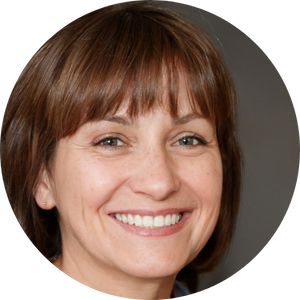 This article was written by Sandra Baker – full time writer and the mother of four amazing kids (including twins!)
She's also a breastfeeding counselor and has spent years helping new parents learn how to care for their children. When she's not writing or caring for her children, Sandra likes to spend time reading and taking walks with her husband.