Calling aunt to be can be a difficult task. How do you address them? Do they all get the same nickname? If you're looking for some guidance on how to refer to your aunts, look no further! This blog post will provide you with an unofficial guide to aunt nicknames.
The word "aunt" in the native language can also be a sign of respect to an elder member of the family.
Here's a list of ideas if you're about to become an aunt or are assisting your sister and sister-in-law in naming their aunts.
How to Choose the Best Aunt Name or Nickname (5 Tips)
"Only an aunt is capable of hugging like a mother, keeping secrets like a sister, and sharing affection like a friend."
If you like this quote, you know aunts hold a particular place in your child's life. It would be wonderful to come up with a unique name for the auntie-to-be in your baby's life.
Aunt nicknames are a fun way to give aunt her own special name.
So, when it comes to choosing the perfect nickname for your aunt-to-be, there are a few things to keep in mind.
Age
When trying to come up with the cute aunt's names, it's important to consider the age of the aunt-to-be. If she's young, you might want to go with something whimsical or funky. If she's older, you might want to choose something that's more traditional.
Real Name
Names for aunts are often shorter than real their own names, which can make them easier to remember. An aunt's name is frequently deduced from the first letter of her given name.
So if you're considering an Aunt's nickname for your aunt to be, think about whether it would fit the first name or not.
Interest and Personality
Consider her personality. Is she amusing? Outgoing? Serious? Your aunt's ideal nickname should reflect and complement her personality. As a result, you can invite your entire family to come up with great aunt nicknames that everyone will enjoy.
Personal Preference
When naming aunt, personal taste is important. After all, this person will be a permanent acquaintance to your child.
Check for Approval
Lastly, but very important, don't just take your sister's approval for granted. Didn't you learn about the golden rule of sisterhood when you were a kid? Before you give someone a nickname, be sure you ask. Get her permission first, especially if you want to call her something unusual and creative.
Traditional Aunt Names
Traditional aunt names are as timeless as their unwavering affection for your tiny angel. If you wish to stick to tradition, here's a list of classic aunt names to consider:
Aunt or Auntie
Aunt or Auntie followed by their first name
Aunt or Auntie followed by their nickname
Aunna
Aunnie
Ann
Aunty
Tee-tee or Ti-ti
Aunnie or Annie
Nanny
Nay-ney
Nanan
Nan
Tauntee
Not sure what kind of name you want? Just keep things more traditional, a classic aunt name is a good place to start.
Nicknames For Aunts From Different Languages
The word aunt goes by different names in other languages of any country or culture, but the meaning remains the same. An aunt might be addressed in a variety of ways depending on family history, tradition, and background.
Even if you have no personal ties with these countries, there is no reason that you cannot use these aunt nicknames or if you appreciate aunt based on where your family came from, several of these translations can be used as aunt nicknames:
Aintín – Irish
Bibi -Indonesian
Moster-Swedish
Néni-Hungarian
Shangazi- Swahili
Tannie – South African
Tant – German, Norwegian, Danish, French, Dutch
Tante – French
Tädi – Estonian
Teyze-Turkish
Tia – Spanish
Theia – Greek
Tetka- Croatia, Bosnian, Serbian, Russian
Titka – Ukrainian
Tiya (thee-ya)-Filipino
Teta – Lithuanian
Zia -Italy
Bringing a newborn into the world has a wide range of effects on our entire family.
Even before you give birth, discussing aunt names with your sister or sister-in-law can be a terrific way to bond. These names for aunts from other countries will certainly be cherished and admired.
Cool Aunt Nicknames by First Name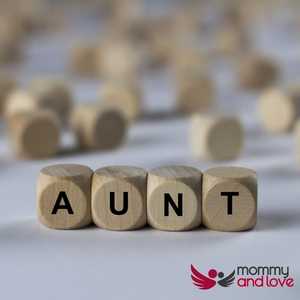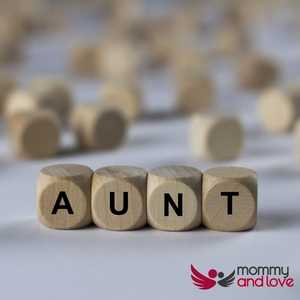 If you are an aunt-to-be with an oddball or quirky character, you might end up with aunt nicknames or endearments attached to your first name.
While aunts are known by many various names in different cultures, it's not difficult to turn anyone's classic aunt names into cute aunt names that the whole family can appreciate.
Without further ado, scroll down to see a few examples of the most popular aunt names and cute aunt nicknames based on the first name.
Ashley
Amanda
Amber
Bella
Brooke
Brittany
Charlotte
Christina
Crystal
Chloe
Diane
Debbie
Emma
Erin
Elizabeth
Haley
H
Hay
HayHay
Lee
Ley-Ley (Pronounced Lee-Lee) (See names like Ensley)
Hazy
Haybear
Haisley
Heather
Jennifer
Jessica
Kimberly
Katherine
Katie
Lauren
Lindsey
Leah
Melissa
MeMe
Lissy
Lissa
Lissy
Mel
Melly
Missy
Missa
Mizzy
Mel
Megan
Meg
Meggy
Ganny
Meg
Megs
Megsy
Meggy
Gan-gan
Ganny
Mezzy
Michelle
Molly
Nicole
N
NiNi
NiNi (pronounced Nee-nee)
Nico
Nicky
KiKi
Colie
Nix
Nixy
Nizzy
Nickle
Coco
Olive
Quinlyn
Queenie
Lyn Quinn
Quinny
Inny
Rachel
Rebecca
Riley
Samantha
Sarah
SaSa
Rah
RaRa
RaRa (pronounced Rah-rah)
SaySay
Rah
Sadee
Stephanie
Sophia
Tiffany
NiNi
Tiffy
NiNi
Tiff
Tiffy
Taffy
Annie
Fanny
Tizzy
Fizzy
Taffy
Valentina
Funny and Crazy Aunt Names and Nicknames for Aunt-to be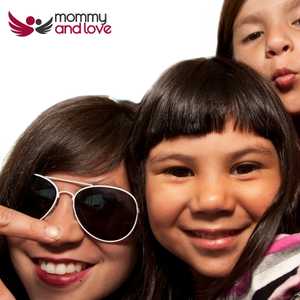 If you're reading this, then you probably have a bubbly aunt—you know, the one who thinks she's the life of the party and gets a little too loud after her second glass of wine? Fun aunt names for your paternal aunt can include a fun nickname.
Your future aunt might be known as Auntie Moo, Aunty Fanny, or even Auntie Roo.
But if you're looking for funny aunt nicknames, try one of these on for size:
Aunt-chovies (for the aunt who's out of her mind)
Auntie McSqueak (for the squeaky-voiced aunt)
Auntie Tuna Fish (a twin joke)
Aunt Bubblegum (for a really bubbly aunt)
Auntie Alcoholic (obvious reason)
Auntie Tinkerbell
AuntieKit-Kat
Auntie Tannie
Auntie Fant
Auntie Sunny
Auntie Maggie
Cool and Cute Aunt Nicknames
Aunts have the right to a super cute and cool nickname since they should be pleasant people for their nieces and nephews.
Being an aunt doesn't exempt your sis from becoming cute and cuddly, so we've put together a list of cute aunt nicknames for her. You might use this list of cute aunt nicknames as an inspiration or create your own version for your aunt-to-be.
Aunt Mame. This cute name is perfect for your bohemian sister-in-law who loves going out and socializing with people!
Aunt Mama. CassThis cool aunt name is for the aunt who is always singing.
Anne. Is she more like Anne Shirley than Anne Frank? Then this aunt's nickname is perfect!
Aunt Pooh Bear. If your lovely aunt's name is derived from a Disney favorite character, you may certainly make a nickname for those aunts who love honey more than anything else in life!
Bubby. A "babe", "baby" or "boo" for your aunt's nickname
Cookie. This is a classic aunt nickname for a sweet as a biscuit auntie to be.
Aunt Lala. Your shy nieces and nephews will surely call you La-La instead of saying that they love you. La-la means I love you.
Wonder WomanYour aunt who's all about bringing people together with love and peace and hope. Aunts deserve this most adorable aunt nickname that your little girl will look up to.
Dazzler. A unique aunt nickname, Aunt Dazzler is a cute name for a highly impressive or a master of her craft aunt-to-be.
Buffy. Buffy is a name of North American origin that means "nickname for your Aunt Elizabeth."
Foxy. Foxy from Armenia is an aunt nickname that denotes "love, sweetness, and kindness."
Big Time. Calling your aunt Big Time is one of the creative aunt names which gives niece and nephews an opportunity to show how important their aunt is.
Real Deal. Perfectly suit someone that is very good and has all the qualities people say they want in their friends or family members
Bite-size. When you call your aunt "bite size," she will always seem like an easy person to understand and remember.
Cuddle Bug. The way that you call your aunt "Cuddle Bug" shows just how much she means to you.
Funfetti. Naming your aunt Funfetti means that she is an adventurous, fun-loving character who vibes with powerful ideas.
Gummy Bear. Calling your aunt "Gummy bear" sounds like a childhood memory of sweet, fruity treats that we all loved to have as kids.
Lady BugAunt Bugs are often associated with bringing peace, balance, and security both inside your home as well as outside it. It's not surprising that the word for aunt in many languages means "giver of gifts."
Sassy. Calling your aunt Sassy is a great way to let her know that you're close with both bold and spirited person. This is one of the cool aunt names in English, meaning "cheeky."
If you're looking for cute aunt names that are fun at the same time, consider one of these lovely or hip-cute aunt names. You can have a lot more fun and be more creative when coming up with cute auntie nicknames because you're trying to come up with a kid-friendly version of the aunt's name or use a cute nickname that they're familiar with.
Crazy Aunt Nicknames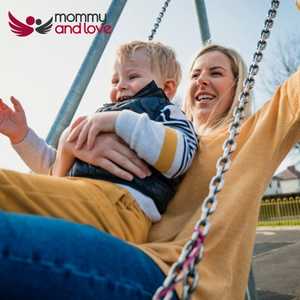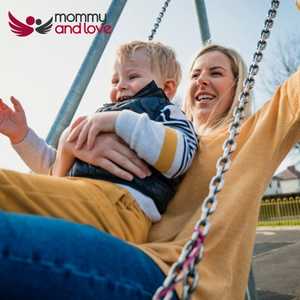 "Aunt-hood" also entails a lot of crazy things to share with the kids.
It's no surprise that these crazy aunt names with funny word pops up when it comes to messy games, concealing secrets, and proclaiming oneself as the child's best friend!
If your aunt-to-be is the coolest aunt ever, you might use these crazy aunt names to address them.
Aunty, have a wonderful day!
Auntie Fab (Fabulous Aunt)
Crazy Ty, Zy-ty
Favorite Aunt (Favorite Aunt)
Mys-ty, Mess-ty
Beautiful-Ty (Beautiful Aunty)
Sexy-ty sexy-ty sexy- (Sexy Aunty)
Imagi-aunty(Brainy Aunty)
Sporty (Sports Aunty)
Champ-ty (Champion Aunty)
Ghetto Aunt Names
A ghetto aunt is an older woman who serves as a surrogate parent or guardian for children in her community. Here are some well-known and adorable aunt names which usually have nothing to do with being an auntie; they're just plain cute.
On the odd occasion that you need to, you may append the word Aunt before them.
Chomoza /tso-mo-za/Ghetto aunt name, Chomoza, is that specific type of aunt who is annoying and often overbearing. Often seen as a nuisance to the family's lives. But even though she's annoying, she's still family.
Malvina /m-ae-l-v-EEN-uh/Aunt named Malvina is a sweet and caring best friend to any child. Aunt Malvina is usually a kind and helpful person, who is always willing to lend a hand.
Tenesha /t(a)-ni-sha/Tenesha is an African name that means "Monday Girl." Tenesha is for your aunt with African origins.
Sybill /sib-uhl/Sybil is a unique name that originates from ancient Greece. Sybil is a name that has long been associated with strong, wise women. So why not give this unique and meaningful name to your aunt to be?
Latifah / Lah-tee-fah/The name Latifah is often associated with the character of auntie in Sly and the Family Stone's song "Thank You", where the auntie character is portrayed as a wise and loving woman who helps her nieces and nephews navigate the challenges of life.cm
Laquisha /laq-u-ish-a/Giving your aunt the nickname, Laquisha, meaning great joy, a popular name in American culture.
Bijou /[bee-zhooz, bee-zhooz/Bijou is a French word meaning "jewel", which is a fitting nickname for your special aunt to be.
Depending on the aunt's connection with her nieces and nephews, these ghetto aunt names are used with varying degrees of affection. Regardless of the sentiments underlying the chosen nickname, all ghetto aunts have one thing in common: they offer invaluable support and special bond and assistance to children and family members in their communities as they traverse childhood and beyond.
Final Thoughts: Whatever Aunt Names You Chose, It's Great Having and Being an Aunt!
Do you want something traditional name? Something unique? Something that has meaning to your niece or nephew? Once you have a good idea of what you're looking for, you can start narrowing down your options to get great and fun aunt nicknames.
Hopefully, you've been inspired to give yourself an aunt nickname or come up with one for yourself! Many times, your niece or nephew will call you something random one day and it will remain with you.
Make sure the aunt name you chose expresses how much you love and respect her and how significant she is to both you and your new baby.
When it comes to nicknaming aunts, there are a few things you should keep in mind. The most important thing is to be respectful and use their proper names whenever possible.
Whatever happens, you'll have a sweet aunt's name to love! Enjoy being an aunt!