Looking for a unique baby name that is inspired by Louisiana culture? Look no further! In this blog post, we will be discussing 101 Cajun baby names. These names are sure to give your little one a bit of Southern charm
. So, whether you are from Louisiana or not, these names are a great way to add some spice to your child's name!
When it comes to Cajun baby names, there are a few things you should keep in mind. First and foremost, many of these names are inspired by French culture. As such, they often have a certain je ne sais quoi about them.
Additionally, Cajun baby names often have a strong connection to nature. This is likely due to the fact that Louisiana is such a lush and beautiful state.
Cajun Form History
Cajuns have a rich, 2,000-year history, with cultural ancestors dating back to the Celts and Romans. Cajuns are one of America's most distinctive cultures and ethnic groupings located primarily in rural Southern Louisiana.
Cajun culture is based on both European and Native American traditions which reflects rich heritage derived from French roots or have a French sound.
Cajuns have some of the best baby names because they usually have nicknames prefixed with "Tee" "Ti," "Tit," "T," and so forth — all pronounced tee.
This short, single-syllable name is derived from the French word 'petit,' meaning 'small' or 'little' usually to distinguish someone from his father or an older relative called the same great name.
Have fun exploring our variety of Cajun baby names. You'll find the perfect name for your little one.
What are Some Cajun First Names?
Here is a list of beautiful, fun, and meaningful Cajun baby names for both sexes. This Cajun first name list includes both popular and uncommon Cajun first names.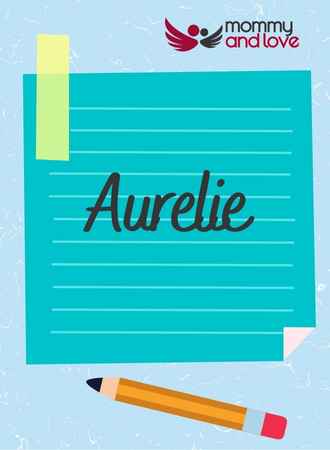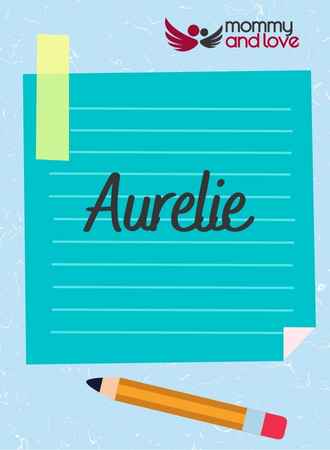 Let's not allow these names to fade away and disappear. They have a rich history of their own, and they're absolutely unique.
Adonis – He was the beloved of the goddess Aphrodite in Greek mythology. Adonis was a gorgeous name for little boy. See Names that go with Adonis
Athanse – The French version of the Greek Athanasios, which means "immortal."
Augustin – Augustin is a French name for boys that means "great."
Aurelie – This name comes from the French word "aurum" meaning "golden" or "sunshine" which makes it perfect for babies born during summertime!
Aurleian – Aureleian is derived from the Latin word aurum, which means "gold" or "golden." Aureleian was the name of a Roman emperor from the third century.
Azelina – Azelina is a name that connotes a free-spirited and freedom-loving person. The name comes from the Latin words "istunus" or "iustus," which mean "just" in English.
Azena (Ah-Zee-Nah) – Azena (sometimes spelled Azeena) is a Quranic name for girls that meaning "obedient," "righteous," and "one who listens to what is uttered."
Beau – French from for "beautiful" Breaux from the Breaux brothers who were Cajun musicians.
Bobbette – Bobbette is a version of Roberta from Old English and the feminine form of Robert. It is a name that represents a tendency to exhibit extremes in terms of material success.
Boudreaux – It comes from the French word for a farmer and is a common surname for Cajun people.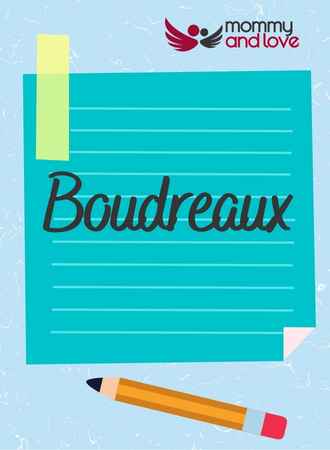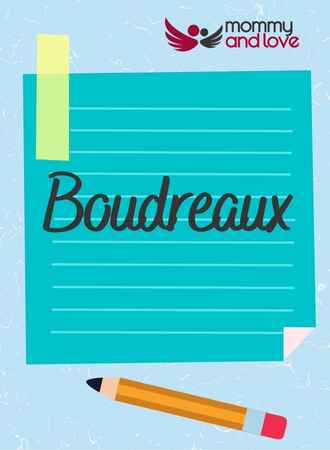 Cyprienne – Cyprienne means "from Cyprus" in Latin baby names.
Elie – Elie is a mixed-race newborn boy name. This name has spiritual undertones, as it means "the Lord is my God" in French and "God helps" in Hebrew.
Elphege – In English, the name Elphege means "a responsible and noble person." Elphege is a boy name of an English origin.
Eraste – Eraste is a boy's name with a Greek origin that means "beloved." Eraste is a variant of Erastus (Greek) and is related to Erasmus.
Euphemie – Euphemie is connected to the Greek names Effie and Euphemia as a girl's name. The word Euphemie means "well-spoken."
Euphrosine – Euphrosine is the Goddess of Joy, Joyfulness, and Mirth. Her name comes from the Greek word "euphrosynos", which means merriment in English. According to the Greek myth written by poet Pindar, these goddesses were created to provide happiness and goodwill to the world.
Ewell – The name Ewell comes from Old English and means "law-powerful; winter solstice." Ewell is a spelling variation of Ewald.
Fontenot – Derived from the Old French word Fontaine which means "fountain"
Guillaume – Guillaume is the French equivalent of William, which comes from an old Germanic word that means "will defend."
Hortense – French name that means "gardener"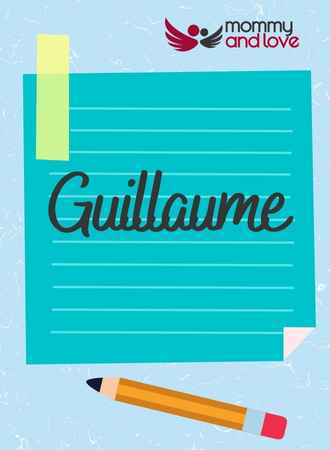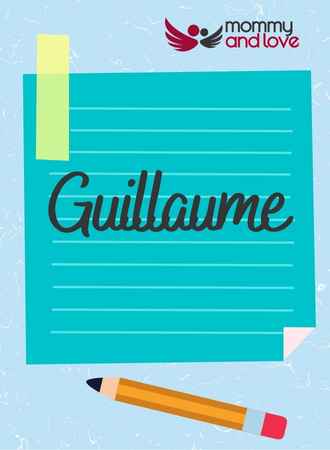 Jolie – Jolie as a girl's name is of French origin meaning "pretty".
Leola – Leola is a feminine name with Old French and Latin roots. It means "true, faithful." Leola is a Leala variant.
Lucien – Lucien is a French boy's name that meaning "bright," and is the French counterpart of Luciano in Spanish and Lucianus and Lucius in Latin.
Octave – The word Octave means "eighth." The Latin name Octavio is related to the boy's name Octave.
Olympe (O-Lamp) – The name Olympe is primarily a female name of French origin that means Olympian.
Ouida (We-Da) – The name Ouida is primarily a female name of French origin that means Famous Warrior.
Pascal (Pahs-Cahl) – Pascal is of Latin origin, and its meaning is "Easter child." It is a Francophone name, a cognate of the Italian and Spanish names Pasquale and Pascual.
Pelagie – Pelagie is a French girl's name with the meaning "Sea; Ocean."
Placide – Placide is a French word that means placid, quiet, calm, and peaceful.
Polycarp – Polycarp is a boy's name derived from the Greek name Polykarpos, which means "fruitful, abundant in fruit."
Robispierre – The Cajun name Robespierre comes from the Old French form of Robert, which is made up of the Germanic parts "hrod," which means "bright," and "berht," which means "bright" or "renowned."
Theophile (Toe-Feel) – Theophile is a French version of Theophilos, meaning "friend of God," "loved by God," or "one who loves God."
Zula – Zula is a Cajun name of African origin for a girl name with the meaning "Brilliant, Ahead, The Heavens."
Mardi Gras Baby Names in Louisiana
New Orleans is home to the most famous Mardi Gras celebrated with parades, parties, and balls. It's a city full of rich history, culture, and tradition.
The name "Mardi Gras" means "Fat Tuesday," and it refers to the last day before Lent begins.
And because there are so many people who come from all over to celebrate this holiday, there are lots of fun and full of carnival joy, festivity, and traditions that have been passed down through generations.
One such tradition involves baby names that have been inspired by the festivities surrounding Mardi Gras.
Adonis – a youth of remarkable beauty, the favourite of the goddess Aphrodite
Apollo – God of divine distance See meaning of the name Apollo
Amor – God of love; counterpart of Greek Eros
Antoinette – Highly praiseworthy or priceless one
Arthur – Popular and classic boy name from legendary King Arthur, means bear See names like Arthur
Ashanti – Aggressive, warlike
Atlas – A common boy name meaning to carry. See Middle names that go with Atlas
Boheme – literary or artistic person who lives outside conventional society
Rex – Rex is a New Orleans Carnival krewe that stages one of the city's biggest parades on Mardi Gras Day. Rex is Latin for "King", and Rex and his queen reigns as "The King of Carnival".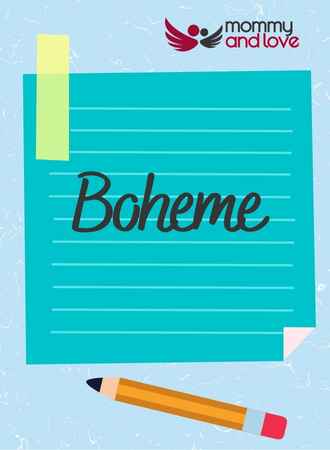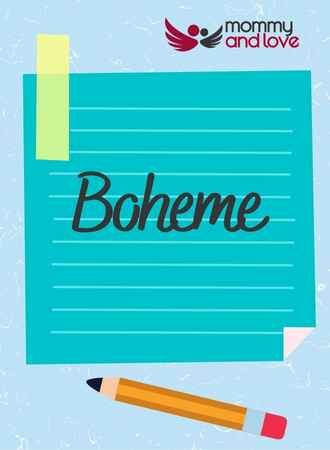 If you're looking for baby names or just middle names that are unique and different, Mardi Gras baby names will suit your child well.
New Orleans and Louisiana-Inspired Names
Boys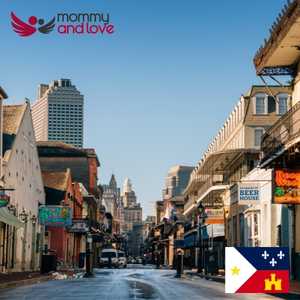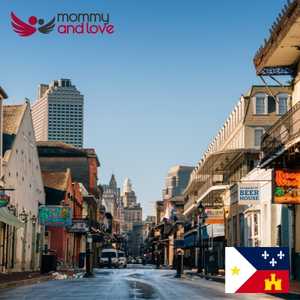 Amos
Moses was a fictional Cajun alligator poacher, in a song by Jerry Reed. His biblical first name is slowly making a comeback, and his surname even more so.
Beauregard — Pierre Gustave Toutant Beauregard was a Civil War soldier from New Orleans, who fought in the Battle of Shiloh. His ghost is said to roam the city streets whispering "Shiloh" (itself a stylish spiritual name).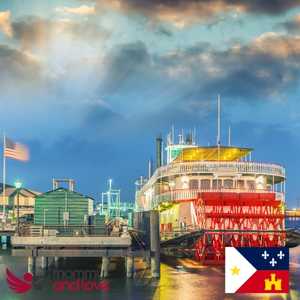 Bayou
The word "bayou" or the French Quarter comes from the Choctaw word "bayok", which refers to a small stream. The current spelling of the word comes from the Louisiana French variation of the word.
Charles — A classic name that appears in place names all over the state, from a street in New Orleans to the western city of Lake Charles to St. Charles Parish in the east
Dagobert — Père Dagobert was a well-respected 18th century priest who made great contributions to the city of New Orleans and is still said to be heard singing "Kyrie" while keeping a watchful eye over the city.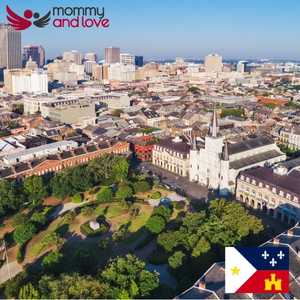 Etienne
The French form of the Greek name Stephanos, which means 'crown' or 'garland.'
Guerrier — From Old French guerrier 'famed warrior' or a nickname for an aggressive person
Jackson — Named after the American president who helped to secure Louisiana for the United States. Jackson is also a popular middle name. See names like Jackson.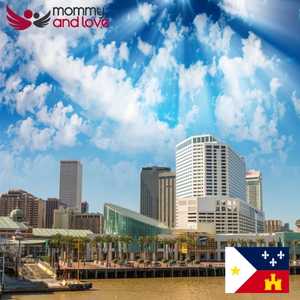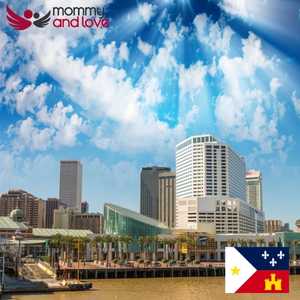 Jean-Baptiste
A name from France named after Jean-Baptiste Le Moyne de Bienville who founded Nouvelle-Orleans in 1718.
Lafayette —Cajun name from Southern Frenchnamed after the French general who fought in the American Revolution
Louis — Louis Armstrong and Louis Prima are both Louisiana natives.
Parish — Where other states have counties, Louisiana has parishes.
Philippe — The city was named for Philippe II, Duc d'Orleans.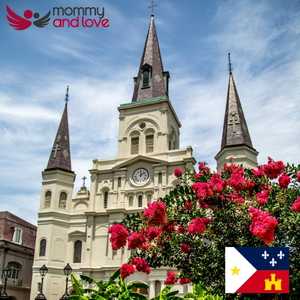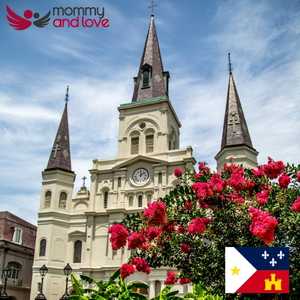 Shiloh
Pierre Gustave Toutant Beauregard is best known for his role as a general during the Battle of Shiloh and is said to roam the city streets whispering "Shiloh". See Middle names that go with Shiloh.
Whether you're looking for something traditional or something entirely unique, you're sure to find the perfect name in New Orleans.
Girls
Acadia — French origin that means idyllic place named after the home of the Acadians; taken from the name for Cajuns who migrated from Canada.
Calliope — A steam organ to be heard on the Steamboat Natchez in New Orleans. It is a girl's name after the nine Muses of Greek myth, of which Calliope is one.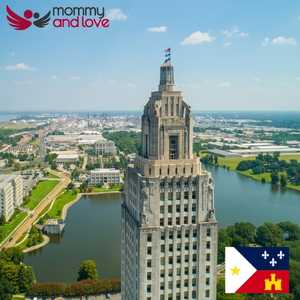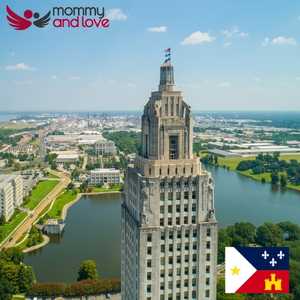 Evangeline
An epic poem by Henry Wadsworth Longfellow, whose heroine is a deported Acadian. See Names that go with Evangeline
Magnolia — The state flower of Louisiana. Pierre Magnol, a French botanist, named the flower. See Names that go with Magnolia,
Mahalia — The queen of gospel, Mahalia Jackson, was a New Orleans native.
Marie
For renowned Voodoo practitioner, herbalist and midwife Marie Laveau.
Noelie — Means birthday of the Lord" or "Christmas", in a wider sense given to baby "born on Christmas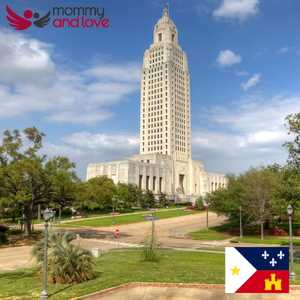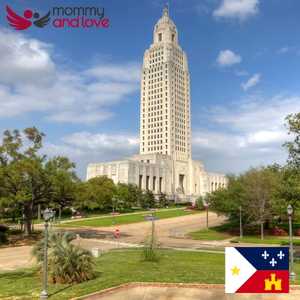 Nola
An abbreviation for New Orleans, Louisiana, and a girl name that's at its highest ever popularity. Nola is on the rise as a girl name, and it's one that's unique within its class.
Ruby — Name after Ruby Bridges, the first Black student at the William Frantz Elementary School in New Orleans and civil rights activist who helped to desegregate the state's schools.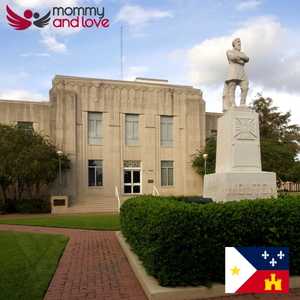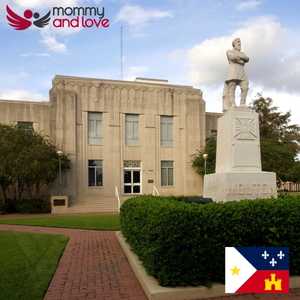 Sabine
Cajun name after a river that forms part of the state border.
Stella — A girl's name of Latin origin meaning "star. The most stylish name in A Streetcar Named Desire, set in New Orleans.
Popular Baby Names in Louisiana
Louisianans have a reputation for being friendly, and that extends to the way they name their children.
Louisiana parents seem to prefer traditional Cajun names with strong connections to their heritage.
Many of the most popular names in Louisiana have French origins, reflecting the state's history as a French colony.
If you are looking for more baby names for your little girl and boy, the names on this list might provide excellent ideas and inspiration.
Popular Boy Names: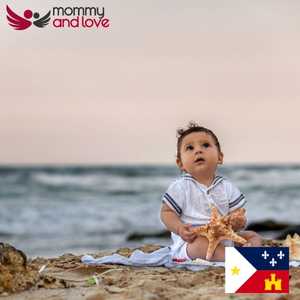 Kingston
king's settlement. See Middle names that go with Kingston.
Karter – transporter of goods by cart
Amir – ruler's son, prince
Waylon
land beside the road. See names like Waylon.
Beau – admirer" or "sweetheart
Bryson – descendant of Brice" or "son of nobleman. See meaning of the name Bryson.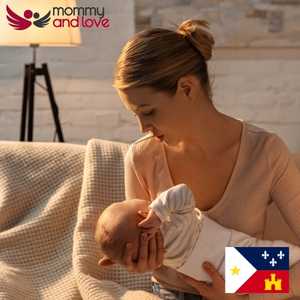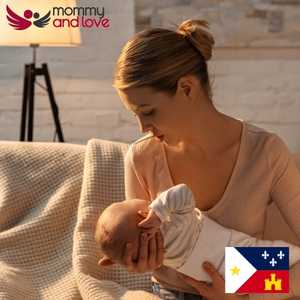 Legend
Latin legere, meaning "to be read" See names like Legend-Boy
Louis – French form of "Ludwig" and means famous warrior See meaning of the name Louis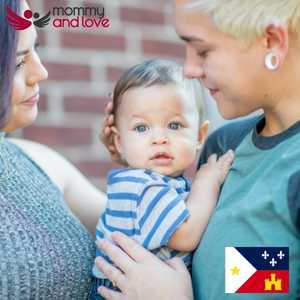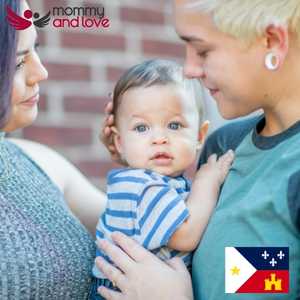 Ashton
Old English meaning "ash tree town" See names like Ashton-Boy.
Rhett – English origin that means "counsel or advice" See meaning of the name Rhett
Myles – soldier or merciful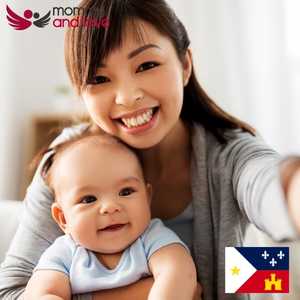 Ryder
horseman, rider See Names that go with Ryder.
Jude – Hebrew name "Yehudah" meaning praised. See names like Jude-Boy
Kaiden – loving companion and warrior See meaning of the name Kaiden
River
Derived from the Latin word ripa, meaning "riverbank". See names like River-boy
Ayden – Traditional spelling of the boy's name Aidan, means "little fire"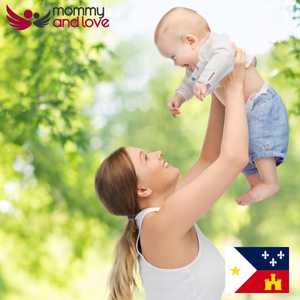 Braxton
Means badger derived from the surname that was used for people from Bracca's town. See meaning of the name Braxton
Weston – Literally translates to "from the Western town" See meaning of the name Weston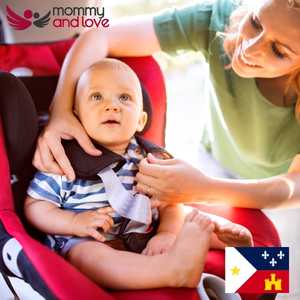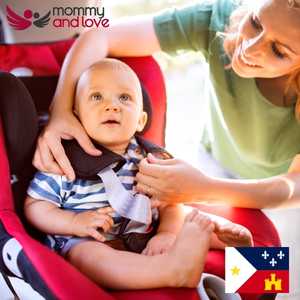 Hayes
British origin meaning "hedged area" See Names that go with Hayes.
Micah – Micah is an old Hebrew name that means "Who is like God? See meaning of the name Micah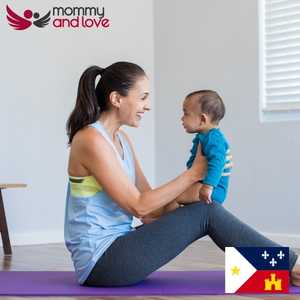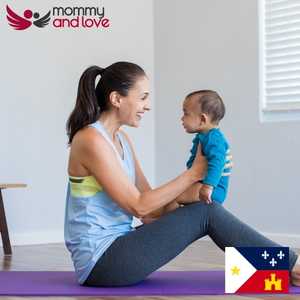 Harrison
Derivation of Henry, itself a derivation of the Germanic name Heimirich, which means home-ruler See meaning of the name Harrison
Brayden – Boys' name that has strong links to nature and means "wise" and "broad." See Names that go with Brayden
Karson – son of the marsh-dwellers; freeman See names like Karson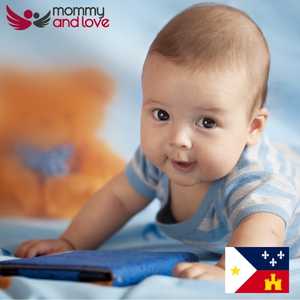 Malachi
messenger of God"
Sawyer – Woodcutter
Popular Girl Names:
Find a unique name for your daughter. I have compiled a list of girls' names from Cajun cultures and their meaning for you to consider.
Demi – half or small
Londyn – From The Great River See Names that go with Londyn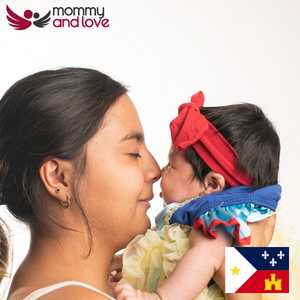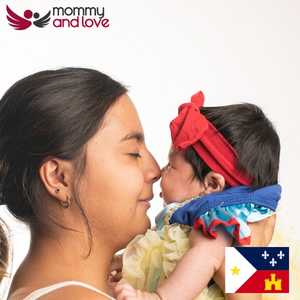 Camille
helper to the priest See names like Camille
Khloe – green shoot on a plant or flower See Names that go with Khloe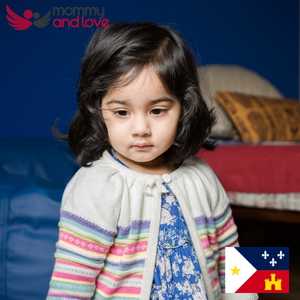 Aubree
fair ruler of the little people
Vivian – From a Latin word meaning "alive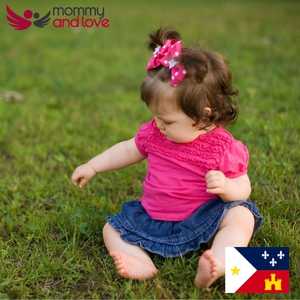 Journee
Variant of Journey; meaning on a quest, searching
Remi – Short form of Oluremi, which means "the lord consoles me" See Names that go with Remi-girl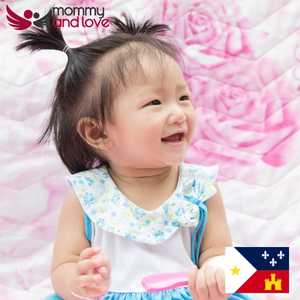 Rylee
comes from the Irish surname "Raghallaigh" meaning courageous and valiant See Names that go with Rylee
Ryleigh – From the Gaelic word "raghalach" meaning courageous, valiant See meaning of the name Ryleigh
Blakely – Old English origin and means dark wood or clearing See Names that go with Blakely
Kylie – From the Irish surname O'Kiely, which in turn derives from the Old Gaelic O'Cadhla, meaning 'graceful or beautiful', descendant(s) of the graceful one. See meaning of the name Kylie
Bailey – French origin and means bailiff See names like Bailey
Josie – Female version of the French name Joseph, which means God/Jehovah will increase.
Margaret – Hebrew word "margaron," which means pearl See meaning of the name Margaret
Parker – Old English origin, meaning park keeper See Names that go with Parker-boy
Eloise – Portuguese form of the name is Heloísa which meant healthy and wide. See meaning of the name Eloise
Haisley – modern baby girl's name meaning near the hazelnut clearing
Kali – the black one; time
Raelynn – Beam of light; beautiful lamb See meaning of the name Raelynn
Takeaway:
Most people in Louisiana named their children after French names, historical events, famous people, and some traditional names in Louisiana. The Cajun culture has a very rich and diverse history, and this history is reflected in their names.
Likewise, many Cajun names are derived from French or Spanish, two of the languages that were commonly spoken in the region.
Famous Cajun names are also just as fun to explore! Whether you're looking for a name with a little history behind it or something more contemporary, check out these baby names inspired by the Cajun rich heritage.
We hope that you have found this culture about Cajun baby names to be helpful. No matter what your favorite name may be, Cajun names make great choices for you to use on your baby!