Baby due soon?
One of the most important things you need to do is pack your hospital bag!
But what do you need to bring with you? And how many diapers should you pack?
We discuss everything you need to know about packing for the hospital.
We cover everything from clothes and toiletries to snacks and entertainment!
Keep reading for tips on what to add to your hospital bag checklist when you go into labor.
Affiliate Disclaimer: As an Affiliate, we earn from qualifying purchases.
What diapers to bring to the hospital?
If you're anything like me, you've probably already started packing your hospital bag. But what about nappies? What kind should you bring?
The answer, of course, depends on your preference.
If you're using cloth nappies, you'll want to pack enough for several days.
Disposable diaper users will need to decide how many they need based on how often they plan to change their baby's diaper.
Of course, you can always ask the hospital staff what kind of nappies they prefer.
But ultimately, it's up to you to decide what's best for your baby.
So pack whatever makes you feel comfortable in your hospital bag and you'll be all set!
What Size Diapers to Bring to the Hospital?
If you're wondering what size nappies to bring to the hospital, don't worry – we've got you covered! Here's a quick rundown of the different sizes and when to use them:
Preemie Nappies
Preemie-size nappies are smaller than a standard hospital diaper.
They are used for newborn babies who weigh less than five pounds.
Most preemies will stay in the hospital for at least two weeks, so it's important to pack a hospital bag with all the essentials, including preemie-size nappies.
Newborn Size Diapers
These are the smallest diapers and are perfect for your newborn's tiny bottom. You'll want to make sure you have plenty of these on hand, as your little one will go through them quickly!
Newborn nappies are designed to fit babies who weigh between six and eight pounds.
They are often used in hospitals for newborn babies. Many parents pack newborn nappies in their hospital bags when they go into labor.
If you're having a baby, it's a good idea to have some newborn diapers on hand in case your infant needs to wear one.
You never know when you might need them! Newborn nappies are a necessity for any new parent.
How Many Diapers Should You Bring to the Hospital?
If you're a first-time parent, the hospital stay with your new baby can be a bit overwhelming. You may be wondering how many diapers you should bring to the hospital.
Here are a few things to keep in mind when packing your hospital bag for baby:
Most hospitals will provide newborns with nappies and wipes, but it's always good to have extras on hand, just in case. A good rule of thumb is to pack one diaper for every hour you'll be at the hospital.
You'll want to pack extra nappies for a few reasons. Newborns pee and poop a lot, and you'll want to be able to change their diaper as much as they need it. Your baby may have an accident during delivery, so having some extra nappies handy can help you feel prepared for any little surprise.
You may want to skip newborn size nappies entirely for the first little while, depending on your baby's birth weight, and just bring size 1 with you. Newborns often need to be changed constantly in those first days, which means you won't have time to be dealing with the stress of different sizes of diapers at that point.
You should keep your diaper bag stocked with 24-36 diapers at all times, regardless of whether or not you go anywhere.
What Other Essentials Should Be In Your Hospital Bag Checklist?
Packing for the hospital doesn't have to be stressful. Just be sure to bring along the essentials and you'll be all set.
For Mom
There are a few things that you will need to bring with you to the hospital when you are in labor.
First, you will need your insurance information so bring your health and insurance card.
You will also need a list of any medications that you are currently taking. It is also a good idea to bring a copy of your birth plan for quick reference.
You may also want to bring a going-home outfit for yourself and a coming-home outfit for your baby.
You will also need to pack any personal items that you will want during your stays, such as toiletries and a change of clothes.
You can bring a nursing bra, body wash, flip-flops and an eye mask to make you are comfortable during the entire time of your hospital stay.
You can also bring pillows with you so that you can sleep well in your hospital bed and your own towel at home in case you don't want to use hospital towels.
And some reading materials to keep you occupied if you have free time.
Finally, don't forget to pack your camera and a dressy outfit or dressy clothes so you can capture those first precious moments with your new little one and for your post-delivery shower!
Here are a few other things to include in your hospital bag checklist:
Hair Ties
You might not think that you'll need ties while you're in the hospital, but trust us, they come in handy.
From keeping your hair out of your face while you're nursing to holding back those messy post-birth locks, ties are a must-have for new moms.
So make sure to pack a few in your hospital bag before you head to the delivery room!
Comfortable Clothes
Most hospital stays are short, but you'll want to be comfortable while you're there.
Pack loose, comfortable clothes that have easy access for nursing.
You might also want to bring a robe or cover up your hospital gown during your hospital stay. And of course, you also need to pack a going-home outfit to wear home.
After you go home, you'll probably want to live in sweat pants or yoga pants for a while. That's totally understandable!
You might be dealing with some postpartum bleeding and you'll definitely be dealing with some major body changes so a comfortable clothing item can definitely help.
Comfort is key during this time. But don't forget that you're still a human being, and it's important to feel like one, too.
Lip Balm
Since most new moms are sleep-deprived and lip balm is one of those things to pack in your hospital bag that you don't really think about until you need it.
Hospital air is notoriously dry, and spending any length of time in your hospital room can leave your lips feeling parched.
Add to that the fact that many new moms are breastfeeding, which can also cause lip dryness, and it's no wonder that lip balms are must-haves for many new moms.
Nipple Cream
Nipple creams can be very helpful for new moms who are experiencing soreness or cracked nipples so they're good to pack in your hospital bag.
However, it is not necessary for every new mom to use nipple creams.
Some women may find that their bodies naturally heal after giving birth and they do not need any additional help at least for the first few days.
Nipple creams can help to soothe and protect cracked, chapped or sore nipples. It can also help to heal nipple trauma from breastfeeding.
Nipple creams are usually made with lanolin, which is a yellowish waxy substance secreted by sheep.
Lanolin has been shown to be an effective moisturizer and can help to protect the skin. Nipple creams are applied to the nipple and areola after each feeding, or as needed.
There are many nipple creams on the market, but not all of them are created equal. Make sure to read the labels carefully to choose a nipple cream that is safe for you and your baby.
Some nipple creams contain ingredients that can be harmful to your baby, so it is important to choose one that is safe for both of you.
Nursing Pads
While nursing pads are not required, they can certainly be helpful in preventing leaks and keeping your clothes clean and dry, especially during the first few weeks after labor.
If you're considering using breast pads, it's important to choose the right type for your needs.
There are disposable and reusable options available, so be sure to do your research before making a purchase and talk to a lactation consultant if you plan to breastfeed.
Adult Diapers
Adult diapers are not just for incontinence anymore.
Many new moms find that they need them after giving birth, especially if they have had a c-section.
An adult diaper can help catch any leaks and prevent infection.
Plus, they can be a real lifesaver when it comes to those first few nights home with a new baby when you are barely getting any sleep.
So, if you are a new mom, don't be afraid to stock up on adult diapers. They just might come in handy.
Mesh Underwear
They are often recommended for postpartum women. They can help with incontinence and provide support to the perineal area.
They can be worn under regular clothes and are available in a variety of sizes. If you're a new mom, you may be wondering if they are right for you.
Here are a few things to consider when deciding if they are right for you:
Do you leak urine when you cough, laugh or sneeze?
Do you have difficulty controlling your bowel movements?
Do you need extra support in the perineal area?
If you answered yes to any of these questions, they may be a good option for you. After all, they can help you stay dry and comfortable, and they can also provide much-needed support during this time.
Dry Shampoo
After all, new moms are already dealing with enough changes and don't need one more thing to worry about.
But the truth is, dry shampoo can be a lifesaver for new moms in the early days after giving birth. New moms might need them for a quick grooming fix. 
Food
New moms also need food.
You can bring hard candies, your favorite dried fruit and protein bars to keep you energized during your hospital stay.
Additionally, it's good to have a reusable water bottle to keep you hydrated.
Also, don't forget to drink Gatorade or coconut water to replace those electrolytes.
Car Seat
You need a car seat to take your baby home from the hospital. But that's not all.
A car seat is also an important safety device. It helps protect your baby in the event of a car accident. In fact, car seats are required by law in many states.
So, even if you're planning on taking a taxi or Uber to the hospital, you'll need to bring a car seat with you. It's the best way to keep your new bundle of joy safe when you bring your baby home.
For Your Baby
Now that we've covered what to add to your hospital bag checklist for the big day, it's time to pack your new baby's items!
Although babies are small, their essentials are not! You can also bring baby toys, cute outfits and diaper cream.
Our favorite diaper rash treatment is
Diapers and Wipes
Yes you will need to bring them with you.
Some hospitals will provide new moms with all the diapers and wipes they would need, but it is always best to be prepared just in case.
It is also a good idea to bring along a few extra nappies in case of any accidents.
But you didn't pack in your hospital bag and the free diapers are not enough, you can ask a family member or your birth partner to bring some to you.
How Long Do You Stay in the Hospital After Having a Baby?
After you have a newborn baby, you will likely stay in the hospital for two to three days.
This gives you time to recover from childbirth and adjust to caring for your baby.
You will also be able to get help from your healthcare team if you need it. If everything goes well, you can go home when you and your child are ready.
If you have a complication after giving birth, you may need to stay in the hospital longer. For example, if you have a c-section, you will usually stay in the hospital for three to four days.
If you have a serious complication, such as a hemorrhage or infection, you may need to stay even longer.
Most women go home after giving birth without any problems. But if you are worried about going home, talk to your healthcare provider. They can help you decide what is best for you and your baby.
When Is the Best Time to Pack Your Hospital Bag?
You're nearing the end of your pregnancy and you know that it's time to start thinking about packing your hospital bag. But when is the best time to do it?
Many women like to pack their bags early, especially if it is their first baby and just in case they go into labor unexpectedly.
Others wait until they are closer to their due date so that they don't have to lug around a heavy bag unnecessarily. And still, others pack their bag in the car on the way to the hospital!
So when is the best time to pack your hospital bag? There is no right or wrong answer, but there are some things to consider.
If you pack your bag too early, you run the risk of forgetting something important or packing items that you end up not using.
If you wait too long to pack your bag, you may find yourself in a mad dash to get everything together at the last minute.
The best time to pack your hospital bag is somewhere in the third trimester or around 34-36 weeks into your pregnancy. This gives you enough time to gather everything you need without being too early or too late.
Conclusion
Packing your hospital bag is an important part of getting ready for the big day. But it doesn't have to be stressful. Just take some time to think about what you and your baby will need during your stay.
And how many nappies can you bring with you to the hospital? It's entirely up to you.
Most hospitals provide baby care essentials such as nappies and baby wipes so you don't have to bring them with you. But it is still highly recommended to bring some extra packs with you just in case.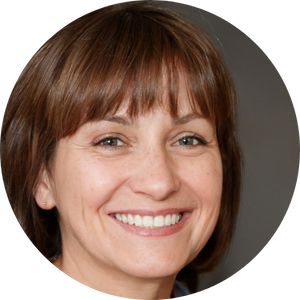 This article was written by Sandra Baker – full time writer and the mother of four amazing kids (including twins!)
She's also a breastfeeding counselor and has spent years helping new parents learn how to care for their children. When she's not writing or caring for her children, Sandra likes to spend time reading and taking walks with her husband.