Nappy wet bags are made and designed as storage containers for cloth nappies. Most of these bags are made from polyurethane laminate (PUL) fabric which makes them waterproof and ideal for soiled and wet nappies and the zipper closure helps in sealing in moisture and unpleasant odour.
What Are Nappy Wet Bags?
Every mum should include nappy wet bags in her diapering system. They come in handy especially if you're out and about and you need something to store soiled nappies. Generally, wet bags are made from lightweight polyester knit fabric called polyurethane laminate (PUL) which makes them waterproof, prevents leaks and unwanted mess and great for storage of wet and soiled nappies. Storing soiled nappies will also give you ample time to contain it before tossing them in the laundry.
Most wet bags feature a zipper closure which seals in bad odour and moisture of wet nappies and keeps them from coming out. We're pretty sure that you do not want any nasties from peeping out and releasing unpleasant odour inside your change bag or in the car. They feature a loophole handle which allows you to attach a carabiner to it and hook it up securely on prams and diaper bags. They come in a wide range of designs, prints and patterns.
Nappy wet bags also come in different sizes; small, medium and large. A regular sized nappy wet bag can contain 6 nappies which is ideal when you're out and about.
How to Clean Nappy Wet Bags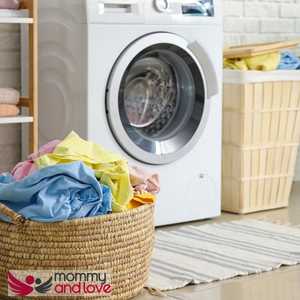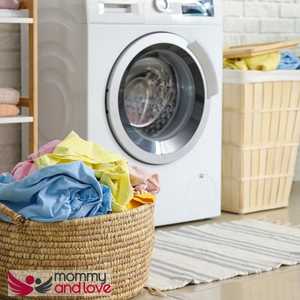 Ideally, nappy wet bags can be washed and cleaned in a washing machine. It's highly recommended to read the care instructions of your nappy wet bag if you haven't already.
Remember to wash nappy wet bags regularly especially when it is used for soiled nappies.
Turn the bag inside out when using the washing machine. Use a mild detergent or the same type of detergent you use when washing your baby's clothes and nappies.
You can tumble dry or sun dry your nappy bags. You can also hang it upside down in order to prevent the water from staying inside and drip the water out.
Other Uses of Nappy Wet Bags
Apart from storing nappies, wet bags can be used in creative and unique ways. Some mums would use their nappy wet bags as clothing storage containers. You could use it as storage for breast pumps, breast pads, menstrual cups, sanitary pads and tampons. Toiletries including reusable baby wipes, bottles of shampoo and soaps and reusable cotton pads.
A lot of mums have also been using nappy wet bags as a handy storage for children's toys. This is very ideal especially if you're travelling on a plane with a baby.
As silly as it sounds but some mums have been using nappy wet bags for storing their child's snack and school stuff such as pens, pencils and coloring books.
Environmental Impacts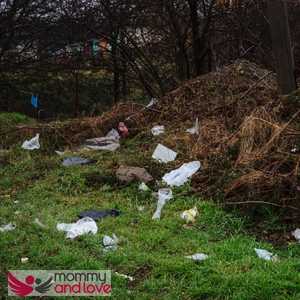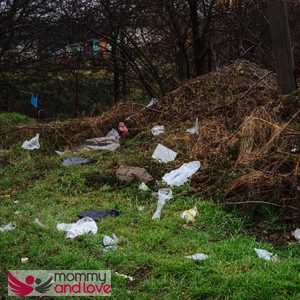 Nappy wet bags were created with the sole purpose of storing nappies but other mums use it for other purposes as storage for other things and personal care products.
They make our lives easy and they are washable and reusable.
Unlike disposable plastic bags, wet bags are never landfilled after use. With proper care, your nappy wet bags would last you for years. Using them instead of single-use plastic helps you reduce your plastic waste, less waste means less negative impact on the environment.
Aesthetically, nappy wet bags are even better than dull plastic bags. Whatever is inside the wet bag won't be seen unlike see through plastic ones.
Different ways to use a nappy wet bag.
Recently, many mums have shared a myriad of unique and creative ways of using nappy wet bags. It's either they have already graduated from the nappy academy or they find their nappy wet bags too gorgeous and adorable.
Toiletries
A nappy wet bag can be uniquely used as a storage for toiletries. Some products, especially those that are contained in bottles may cause accidental spills and leaks. This could spell a messy disaster but storing them in a waterproof wet bag could keep them safely stashed.
Laundry Items
Nappy wet bags can be creatively used as storage for laundry items. This can be very handy especially for weekend slumber parties or out of town trips. You can use the wet bag to store dirty laundry and separate them from the clean clothes.
School Stuff
Children can get messy at times and have a hard time keeping their school stuff in order. There is no better way in keeping school stuff such as pencils, sharpeners, markers and many more in order by stowing them inside a nappy wet bag.
Snacks
Nappy wet bags come in a wide range of beautiful and stylish prints, designs and illustrations which make them great as storage containers for snacks. Waterproof nappy bags made from PUL do a great at preventing condensation especially if you use them as storage for cold drinks.
Beach Bum
Swimmers, flip flops, sunglasses, sunblocks, towels and many more beach essentials can be safely packed and stored in nappy wet bags. The cute design wouldn't make anyone think that they are actually for on-the-go nappies.
Pet Food
We know that pet foods can be stinky and odorous. Storing them in plastic bags might not actually help since plastic bags are not durable and are not good enough for containing unpleasant odour. Conversely, nappy wet bags are designed to contain stench and prevent insects from gnawing and contaminating the food.
Kids' Toys
Mums can find nappy wet bags very useful as storage containers for toys. In cases such as traveling with an infant, most probably large bags are stowed away already. But a nappy wet bag can help fit toys that will keep the baby entertained and busy during the entire ride.
Gadgets and Electronic Devices
A waterproof bag such as a nappy wet bag is great at keeping gadgets such as cameras, laptops and ipads from getting soaked up in the rain or when bringing in an outdoor adventure where the weather can be unpredictable.
Paper Documents
Just like storing gadgets, nappy wet bags can be very useful at keeping documents safe from the elements. Ordinary bags and envelopes can get wet and ruin important and pertinent papers so a waterproof wet bag can prevent you from getting a new set. We know it can be stressful and tiring to get documents especially in times when you badly needed them. Nappy wet bags can just be perfect storage bags for you.
How Many Wet Bags Do You Really Need?
There is absolutely no right answer to the question of how many nappy wet bags you need because it entirely depends on your baby's needs and what's convenient for you.
Wet bags have become popular among mums because they are great as storage containers for cloth nappies. Most of these bags are made from polyurethane laminate (PUL) fabric and feature a zipper closure. PUL makes these bags waterproof so you can store wet and soiled nappies without having to worry about any leaks and the zipper closure seals in moisture and prevents unpleasant smell from escaping. These amazing bags also come in a wide selection of fun and stylish prints, designs and illustrations so there's a nappy bag for every personality and style.
Multipurpose Use
One mum can own as many as 5 wet bags which sounds a bit excessive but it's better safe than sorry. Nappy bags are so flexible that you can use them for anything other than cloth nappies. Each bag can meet your storage needs. Wet bags have been used to store bath toys, snacks, gadgets, documents and many more.
Breastfeeding mums also love wet bags because they can use them as storage for their breast pads and other breastfeeding devices. These bags can also transform into a first aid kit.
Wet bags are made from waterproof material which makes them great storage containers for paper documents, pet food, toys and school supplies. They also come in a wide range of sizes so you can store clothes, shoes and many more.
Why Use a Wet Bag?
A lot of mums have been sharing their experiences with wet bags. Before finding out about wet bags, most of them had been using plastic bags as storage for soiled and wet nappies. Unfortunately, the experience didn't go well and probably one that is hard to forget.
Storing nappies in plastic bags is a terrible idea. One mum shared that she stored her child's nappy once in a plastic bag but her husband mistook it for trash and threw it away. Storing nappies in plastic bags have also higher chance of being forgotten to wash. Some can even be too late to save because they have been left in the car for too long.
It's also hard to stay focused when you're sleep-deprived and there are wailing children at home. When this two mix, chaos will most likely ensue. That's why it is best to invest on products that will preserve your investments such as a wet bag for nappies.
While plastic bags are initially cheaper, wet bags are more economical in the long run because they are sturdier, reusable and durable enough to last for many years. They are so easy to clean because of them washable using a washing machine.
Unlike plastic bags, wet bags allow air to circulate which helps in preventing the formation of molds and fungi. Both zipper and drawstring closures are great features that seal in moisture inside the bag and prevent any stench from escaping. They're also easy to open even if you only use one of your hands.
On one hand, plastic bags are also disposable and single-use. They add up plastic pollution the adverse effects of which have already been felt all over the world. They're non-biodegradable which means it would take thousands of years before they start to decompose.
Wet bags, on the other hand, are reusable and washable which make them more eco-friendly and help us reduce our plastic waste.
This article was written by: Gian MIller – Full-Time Writer, Baby Whisperer & Dad of 3.
Gian spends a lot of his time writing. A self-proclaimed baby whisperer, Gian has been through it all with his own children and is passionate about sharing his hard-won wisdom with other parents. When he's not writing or changing diapers, you can find him playing the guitar or watching baseball (or preferably both at the same time).