As parents, we're all trying to save money where we can. Because of this, it's tempting to opt for budget diapers like the Member's Mark diapers sold by Sam's Club.
There are certain risks that come with choosing diapers with budget price tags though, which is why it's important to review these diapers in depth before handing over your money. That's what we're here to do today!
Affiliate Disclaimer: As an Affiliate, we earn from qualifying purchases.
Member's Mark Diapers: Are They Good?
Member's Mark diapers are not premium-quality diapers. They are budget-friendly diapers, so buyers shouldn't expect tons of additional features or super eco-friendly, hypoallergenic materials.
With that being said, Member's Mark diapers are good diapers for the price. They are on a similar level to other own-brand diapers sold in stores such as Aldi and Walmart. Think similar quality to the Up & Up diapers sold by Target.
Member's Mark Diaper Features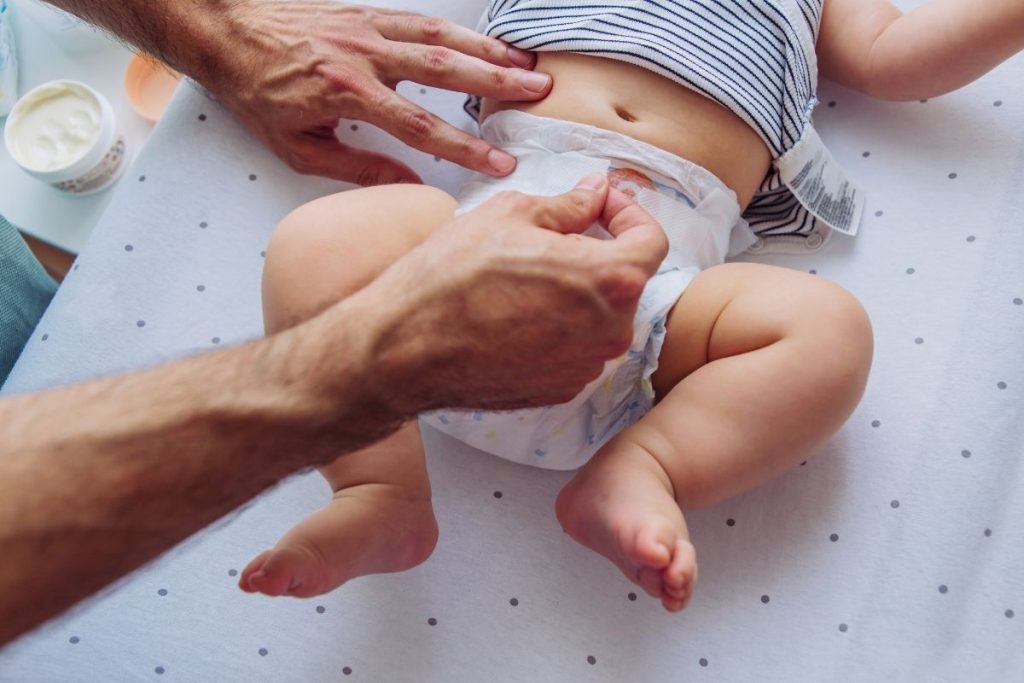 Here are the main features you should know about before you decide to purchase Member's Mark diapers for your baby:
Free from chlorine, bleach, latex, and lotion. Ingredients like lotion, bleach, and latex can be unsafe for your baby's skin, so it's good that Member's Mark diapers are free from these substances. Chlorine is damaging to the environment, so the lack of chlorine is also a plus. However, Member's Mark diapers are not free from all possible irritants, so they might still irritate sensitive skin.
Large wetness indicator. Most disposable diapers have wetness indicators these days, but Member's Mark diapers have extra-wide indicators consisting of three stripes to make them easier to monitor.
Umbilical cord notch (newborn sizes). The newborn sizes included in the Member's Mark diaper range come with notches to keep the umbilical cord safe from irritation or damage.
Elastic waistband. These diapers have elasticated waistbands that are comfortable but fit snugly around your baby's waist. They can wriggle and move without discomfort, but also without the diaper shifting too much. This provides the ideal balance of comfort and security.
FitGrip tabs (size 3 +). Sam's Club Member's Mark diapers feature FitGrip tabs on sizes 3 and over. These tabs work with the elasticated waistband to stop the diaper from moving around.
Size Range For Member's Mark Diapers
Member's Mark diapers come in a wide range of sizes to fit babies of different ages and weights. This means that you can continue to use Member's Mark diapers as your baby grows out of newborn sizes and into larger diapers.
The smallest size of Member's Mark diapers is N, for newborns. They fit babies up to 10 lbs.
Once your baby is out of newborn sizes, you can start using the other sizes in the range, which go from 1 to 7.
Size 1 is for babies weighing 8 to 14 lbs, size 2 is for 12 to 18 lbs, and size 3 is 16 to 28 lbs. The sizes go up from there until you reach size 7, which is for babies that weigh over 41 lbs.
It's also worth noting that diapers of different sizes come in boxes of different quantities. For example, the newborn diapers come in boxes of 108, while the size 7 diapers can be purchased in boxes containing 132 units.
Size 3 diapers come in the largest quantities, with 234 diapers per box, followed by size 4, which you can purchase in boxes of 210.
Member's Mark Pros And Cons
Pros
Majority positive reviews. The majority of parents reviewing Member's Mark diapers on sites like Amazon rate these diapers 5 stars.
Accurate sizing. Some diapers can cause problems for parents and babies with inaccurate size guides, but these diapers don't run too large or too small. You can easily find your baby's size through a simple weight measurement.
Good absorbency. For the most part, and for most babies, Member's Mark diapers are absorbent enough.
Free from several irritants. If your baby has delicate skin, you may want to choose a completely hypoallergenic diaper brand, but these diapers are free from some key irritants like lotion and bleach.
Zero waste to landfill. Member's Mark diapers are made in an eco-friendly facility that doesn't send any of its waste products to landfills.
Cons
Wetness indicator is sometimes unreliable. Some parents have reported that the blue color doesn't always show clearly when the diapers are wet, which could cause diapers to go too long without being changed.
Not always fully absorbent overnight. These diapers are pretty good for daytime wear, but they might not absorb all the fluid your baby produces overnight. Therefore, we recommend using these diapers during the day and having a separate brand for nighttime use.
Member's Mark Ratings And Reviews
If you're curious about the average reviews for Sam's Club Member's Mark diapers, here they are!
On the Sam's Club website, you can find hundreds of positive customer testimonials, with 72% 5-star reviews, 10% 4-star, 4% 3-star, 4% 2-star, and 9% 1-star.
Where And By What Company Are Sam's Club Diapers Made?
Sam's Club Member's Mark diapers are made by Paragon Trade Brands. This company manufactures various diapers and potty training pants as well as products for feminine hygiene.
All Sam's Club diapers are made in the United States.
What Other Diapers Are Sold By Sam's Club?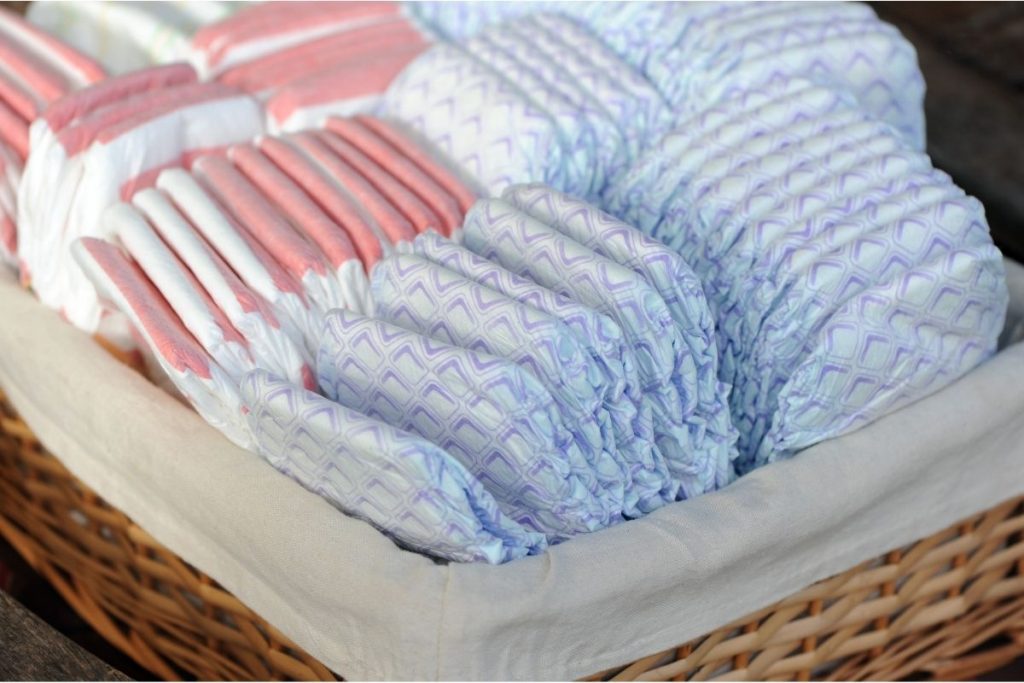 Member's Mark is not the only diaper brand sold by Sam's Club. Sam's Club also sells brands like Huggies, Luvs, and Pampers, so you have plenty of options to choose from in-store.
This means that even if you get a Sam's Club membership (which allows you to get Member's Mark diapers for a reduced price) and then discover that these diapers are not for you, you can use your membership to buy different diapers.
Final Thoughts
For the price, we are quite impressed with Sam's Club Member's Mark diapers. They have a good level of absorbency, come in a wide range of sizes, and have features like wetness indicators to help keep your baby dry.
These diapers are also free from some irritants like latex and bleach, and they're fairly eco-friendly due to the lack of chlorine and the zero-waste-to-landfill production policy.
With that being said, these are not the most skin-sensitive diapers and some parents find that they are not absorbent enough to use overnight.