Arrowroot powder is a natural remedy for diaper rash. It is antibacterial and helps to soothe and heal the skin.
What is Arrowroot Powder?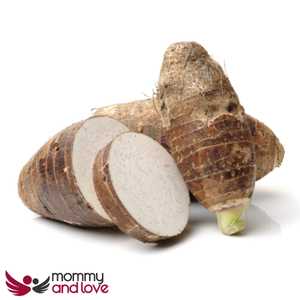 Arrowroot powder is made from the root of the arrowroot plant.
The plant is native to South America, but can be found in other parts of the world as well.
The powder is used for a variety of purposes, including as a thickener in food and as a natural remedy for diaper rash.
How Does Arrowroot Powder Help with Diaper Rash?
Arrowroot powder is antibacterial and helps to soothe and heal the skin. It can be used as a standalone remedy for diaper rash, or it can be combined with other ingredients, such as zinc oxide, to create a more potent cream.
Is Arrowroot Powder Safe for Babies?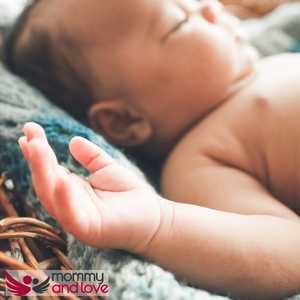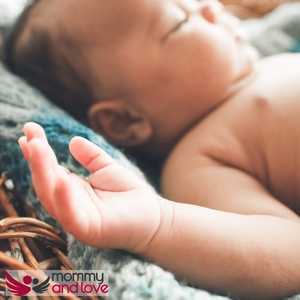 Arrowroot powder is safe for babies. It is non-toxic and unlikely to cause any adverse reactions.
However, as with any natural remedy, it is always best to do a skin patch test before using arrowroot powder on a baby.
Arrowroot powder is a natural starch extracted from the rhizomes of Maranta arundinacea, a plant native to Central and South America. It has a long history of use as a folk remedy for various ailments, including diarrhea, indigestion, and skin irritations.
Can I Use Arrowroot Powder at Home to Treat My Baby's Diaper Rash?
Yes, you can use arrowroot powder at home to treat your baby's diaper rash. Simply mix the powder with a little water to create a paste, then apply it to the affected area. Leave the paste on for a few minutes, then rinse it off with warm water.
You can repeat this process two or three times a day until the rash clears up. This is safe to use with a cloth diaper.
If you're looking for an all-natural diaper rash cream, try making your own using arrowroot powder. Here's a diaper rash cream recipe to get you started making your own diaper rash cream:
Ingredients:
1/4 cup arrowroot powder
1 tablespoon zinc oxide
2 tablespoons extra virgin coconut oil or shea butter
A few drops of tea tree oil (or any essential oil you prefer, read our guide to the best for diaper cream).
Instructions:
1. In a small bowl, mix together the arrowroot powder, zinc oxide, and coconut oil until cream forms.
2. Store the cream in an airtight container, it should last for up to 6 months if kept away from direct sunlight and heat. This natural diaper rash cream is safe to use with cloth diapers and is very gentle on baby's skin. It can be used to treat diaper rashes or as a barrier cream.
Homemade Diaper Rash Cream Without Zinc Oxide
If you are looking for a diaper rash cream without zinc oxide then using arrowroot powder is a fantastic alternative. Arrowroot is a natural product that helps to soothe and protect the skin.
To make the cream, mix together 2 tablespoons of arrowroot powder with 1 tablespoon of water until you have a smooth paste.
If the paste is too thick, add more water until it reaches a consistency that you are happy with. Apply the paste to the affected area and leave it to dry. Once it has dried, you can then wash it off with warm water.
If you want a more natural diaper cream rather than a paste just replace the water with olive oil, coconut oil, vitamin e oil or cocoa butter. Again these diaper rash creams can be used with essential oils and are generally cloth diaper safe.
Take Away on Using Arrowroot Powder for Diaper Rashes
Arrowroot makes a perfect substitute for zinc oxide powder in homemade diaper cream. It can be used on yeast rashes and when combined with something like lavender oil can make one of the best diaper rash cream for sensitive skin.
If you would rather not use conventional diaper creams then read our guide to using natural ingredients in diaper rases creams and making your own DIY diaper rash cream.
Whilst these homemade lotions won't have the same shelf life as over the counter cream, they are all safe for cloth diapers and completely natural.
This article was written by: Gian MIller – Full-Time Writer, Baby Whisperer & Dad of 3.
Gian spends a lot of his time writing. A self-proclaimed baby whisperer, Gian has been through it all with his own children and is passionate about sharing his hard-won wisdom with other parents. When he's not writing or changing diapers, you can find him playing the guitar or watching baseball (or preferably both at the same time).