If you have large breasts, you've likely found it difficult to find reliable every day wear bras- finding the best nursing bras for large breasts is even harder! For us large busted ladies, a good supportive bra with supportive bra straps is essential, lest you end up with a sore back, squashed boobs and a very unflattering shape.
But if you think finding your bra size in a regular bra was hard before, you'll find it even more challenging to find nursing bras for large breasts.
It's absolutely essential that you have a well fitting, supportive nursing bra because otherwise, you run the risk of back pain, blocked milk ducts and horrible discomfort. Many moms Additionally, the best nursing bras feature drop down cups which are incredibly convenient for feeding, especially if you will be breastfeeding in public.
Important Things to Consider When Buying a Maternity bra or Nursing Bra
If you're used to seeking out supportive bras for large breasts, you'll likely know to avoid thin straps and loose, unsupportive bands, but there's a whole world of other considerations to take in to account when you're searching out the best nursing bras for large breasts.
Getting the Right Size Nursing Bra for you is Everything!
If you want adequate support, taking the time to find the right size nursing bras for you is everything. If the bra is too small, you'll find that breast tissue get squashed- a risk factor for plugged ducts- or squeezes out the sides, giving you an unflattering shape.
You can find the best nursing bra in the world, but if it doesn't fit it's not going to be much use!
Think about Comfort
During pregnancy and the early weeks of breastfeeding or using a breast pump, your breasts are going through lots of changes and can feel very sensitive. You'll want something silky soft for daily wear.
You want a good nursing bra created with mom's comfort in mind- you will want a seamless nursing bra, particularly around the nipple area; some bras have stitching around the nipple area which can cause pain in the early weeks even if it wouldn't normally bother you.
You will also want to opt for a fantastic nursing bra made with soft material, ideally with cotton lined cups which are extra breathable.
Molded cups and firm, sturdy fabric will offer additional support for large breasts. The best supportive nursing bra will feature wide straps that will evenly distribute weight across your shoulders and back. Full coverage cups tend to offer more support than the likes of balcony or plunge bras, which can be too shallow for large breasts, leading to breast tissue spilling out the sides.
Look for Features that Provide Extra Support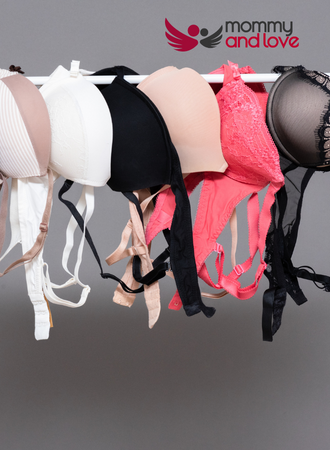 Firm cups, sturdy fabric and wide straps are a good start. But if you have really large breasts and find your usual bras don't offer enough support, there are some bras created with really clever additional features. For example, the ILoveSIA bra features knitted ribbed panels and an inner sling to offer additonal support.
Bras with double layered cups provide some support even with the outer layer is dropped down for feeding.
Should I Choose an Underwire Nursing Bra?
It's often recommended that pregnant and breastfeeding moms opt for a wire free bra; this is because the wires could potentially cause discomfort or plugged ducts, which in turn can lead to mastitis- a very nasty infection of the breast.
Some moms do prefer an underwire nursing bra, and that's fine- but be extra vigilant about the fit, especially when you are pregnant and in the early post partum weeks when your breasts are changing rapidly.
Features for Convenience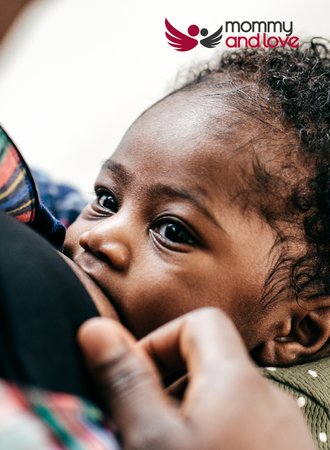 Think about convenience- adjustable straps will be helpful in adapting your bra as your breasts change. Ideally, the right nursing bra will feature drop down cups for on the go feeding. Be careful of this, because a maternity bra often won't have this feature.
Some moms prefer nursing bras that feature pockets for nursing pads-otherwise they tend to slip out between feeds.
Will you require a Pumping bra, Sports Bras or Sleep Bra?
Also consider less every day use- will you require a nursing sports bra? The best high impact sports bras will feature moisture wicking fabric, wire free structure. Nursing sports bras allow you to get on with your day to day life but feature drop down cups to enable easy feeds between workouts!
The best pumping bra will be cleverly designed to assist with hands free pumping(these feature an opening to accommodate a breast pump) ? If you've not yet had your baby, you can trust us on this- your schedule will be busy. So if you're planning to pump a lot or exclusively, a hands free pumping bra is a must.
A sleep bra for large breasts can be a real game changer. Of course, you don't need to wear a bra at night time, but many moms with large breasts feel more comfortable wearing a soft sleep bra to bed. Clip down cups will help massively with night feeds.
Maternity and Nursing Bras for Large Breasts: FAQS
There are lots of varieties of maternity and nursing bras out there, so if you're feeling overwhelmed, relax- we're here and happy to advise!
We feel it prudent to point out that some moms don't wear a bra regularly- if that's your preference, that's just fine and you can continue not to wear a maternity and nursing bra.If you will be wearing a bra though, it's improtant to get it right.
Do I really Need a Maternity bra?
Unlike nursing bras, maternity bras don't normally feature hook and eye closure nursing clips. There are designed to be softer than a regular bra, in order to support your changing shape while keeping you comfortable in spite of the surging hormones that can cause your breasts to feel sensitive. The best maternity bras are very adjustable to account for the changes you are likely to see in the coming months.
You also want to be refitted in the first trimester to ensure you are wearing a bra that fits, however some moms just use a bra extender instead. While bra extenders will help as your rib cage expands, they won't help the issue of your breast swelling or breast size increasing.
Some mom's just swap to a soft bra during maternity, rather than investing in a maternity bra.
Do I really Need a Nursing bra?
Again, nursing bras are designed to support your changing body while making you feel as comfortable as possible. The major benefit of a nursing bra is the clip down cups which makes on the go feeding more comfortable and convenient.
The best nursing bras will be a complete game changer for you. That said, another option is the 2-shirt method for breastfeeding.
When Should I Start Wearing a Nursing bra for large breasts?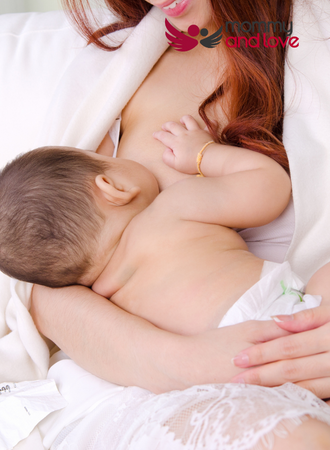 It's recommended to get fitted for a nursing bra in the few weeks before you deliver. It's best to allow some extra space for growth though, as your breasts will grow even more after you deliver.
Should I wear a Sleep Bra if I Have Large Breasts?
Again, this is entirely personal choice!
Some people miss the support if they don't wear a bra, especially those who have large breasts. Some wear everyday wear bras to bed also. We've also written a great post about sleeping without a bra when nursing.
What are the Benefits of Pumping Bras?
Pumping bras are designed to make breast pumping easier- the ability to pump hands free in the first few weeks especially is a huge gamechanger.
Many pumping bras double as a nursing bra too, so they are still useful even if you aren't exclusively pumping.
How Should I Wash My Nursing Bras?
It's best to hand wash bras. Check the label of each bra, because some are hand wash only.
If you will machine wash and your bras have underwires, pop them in to a laundry bag or even inside a pillowcase to prevent damage while washing.
If you have any issues with staining we do have some advice on how to get breast milk stains out of clothing.
Which Nursing Bras for Large Breasts do you Recommend?
Take a look at our recommendations of the best nursing bras for large breasts.
1. Kindred Bravely Sublime Nursing Bra
This nursing bra doubles as a pumping bra and comes in a huge range of sizes; cup sizes B-L and band sizes 30-44, making this the perfect nursing bra for busy moms with large breasts .
2. Bravado Designs Body Silk Seamless Maternity & Nursing Bra
This silky soft nursing bra is perfect for larger breasts; it's soft and comfy but still features molded, double layered cups and a side sling to keep everything snugly in place within the bra. This bra features full coverage cups with removable foam padding.
This nursing bra covers a good range of bra sizes, with cup sizes from G to J and band from 30-40.
3. ILoveSIA Full Bust Nursing Bra
This budget friendly bra comes in a pack of 3,and is probably the best nursing bra for moms looking for a soft nursing bra that won't break the bank. Many moms use it as a sleeping bra
Covering cup sizes and band size A-F 30-42. unfortunately this won't suit larger breasts .
4. Playtex Women's Maternity Nursing Full Coverage Bra
This wire free, seamless nursing bra is the perfect bra for large breasts- many moms report that the 3X size suits up to a H cup.
The material is stretchy, comfortable and is sure to keep you feeling cool, free from the dreaded boob sweat.
5. Natori nursing Bra –
If you love a bralette, this is the nursing bra for you! Covering sized from 30FG to 38DD, this delicate lace soft bra does provide the extra support of a full inner sling and adjustable band.
This one makes a great sleep bra.
6. Cake Maternity Tutti Frutti Nursing Bra
Ultra soft, breathable and with lightly padded cups to give a smooth rounded shape, this nursing bra is the perfect nursing bra for for new moms with large breasts.
This Wire free bra comes in two sizes, covering from B-FF cup sizes.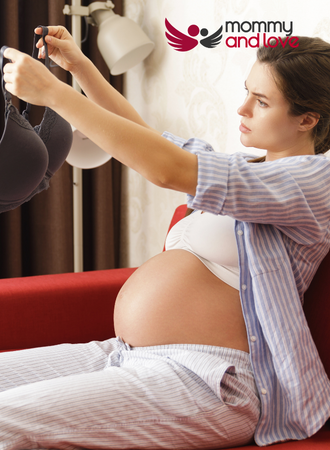 The Best Nursing Bras for Large Breasts: The Bottom Line
Shopping for bras to support larger breasts can be difficult enough, but finding a nursing bra with adequate support for your large breasts can present quite the challenge!
As your breasts change through the months of pregnancy and beyond, it's important that you look after yourself to ensure your comfort and health. Hopefully this quick guide will prove helpful.