Looking for a unique and beautiful name for your baby? Look no further than Bulgarian baby names! These names are some of the most beautiful and unique in the world, and they are sure to stand out from the crowd.
Whether you are looking for a traditional name or something more modern, we have got you covered. So what are you waiting for? Start browsing our list of Bulgarian baby names today!
Bulgarian Culture
Bulgaria shares borders with Romania, Serbia, North Macedonia, Greece, and Turkey in Eastern Europe. That is why Bulgarian names have a lot in common with many other Slavic region names.
Slovene, Serbo-Croatian (also known as Serbian, Croatian, or Bosnian), Macedonian, and Bulgarian are all South Slavic languages. Bulgaria's primary language is Bulgarian, a South Slavic language with a Cyrillic script used in many other global languages.
Bulgarians have a unique naming culture because ancient Bulgarians had no writing system. Today, Bulgarian given or personal names are taken from a variety of sources.
The following are instructive examples of Bulgarian naming traditions:
South Slavic languages had a strong influence on Bulgarian names. They borrowed Slavic names from the surrounding people.
Middle names are frequently derived from the father's first name in order to preserve the family link further. The gender-conducive suffixes –ov/–ev for male names and –ova/–eva for female names means 'child of' or 'belonging to' to retain the familial relationship.
Babies are typically named after elder relatives, often grandparents, and rarely after their fathers.
The surname has been derived from the surname of a family patriarch or a trade or profession for which the family was recognized.
Additionally, the population has a large number of Greek, Latin, Biblical, Slavic, and Protobulgarian names, all of which have different regional pronunciations and variants. As a result, names are linked to a saint's day or an Eastern Orthodox holiday.
Bulgarian names are gendered, the suffix of the family name or patronymic varies depending on whether the person is male or female. Bulgarian names also tend to be gendered, with more typically masculine names assigned to boys and more feminine ones assigned to girls.
Bulgarian Boy Names and their Meanings
Chavdar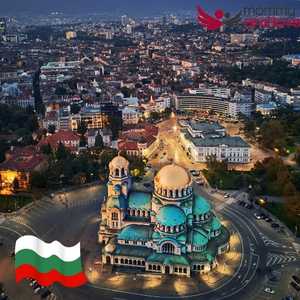 Derived from a Persian word meaning leader, dignitary.
Iskra
Derived from a South Slavic word meaning "spark".'
Ivailo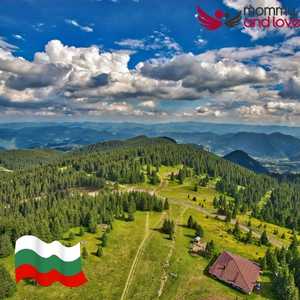 Variant transcription of Ivaylo, meaning wolf.
Ivet
Bulgarian form of Yvette, meaning archer.
Kaloyan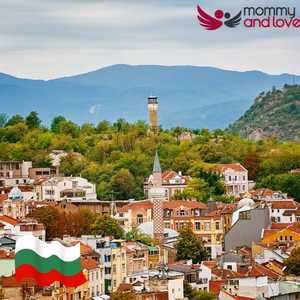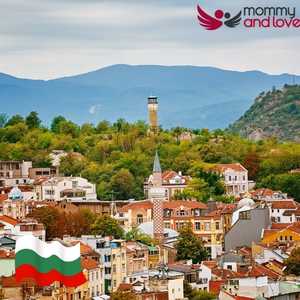 Based on the Greek phrase kalos Ioannes, meaning "handsome John.
Malyna
A woman is sweet as a raspberry Meglena Bulgarian form of Madeline.
Mira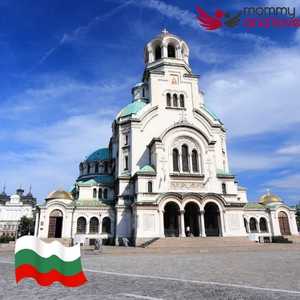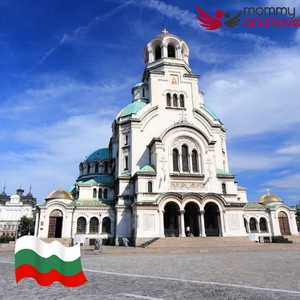 In South Slavic languages, this name means 'peace'
Mitre
This name has Greek origin and short form of Dimitar, meaning earth.
Momchil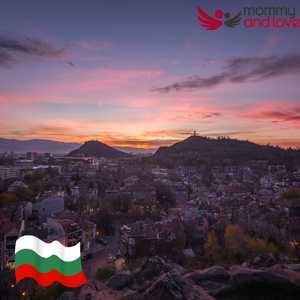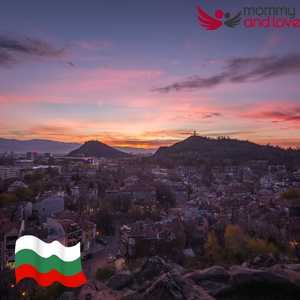 Derived from the Bulgarian word momche, meaning boy.
Nevena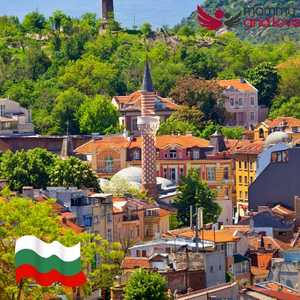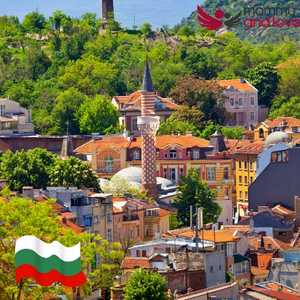 Showy yellow or orange flowers.
Bulgarian Girl Names and their Meanings
If you are looking for traditional Bulgarian baby girl names, direct from the Bulgarian language then check out these lovely names.
Albena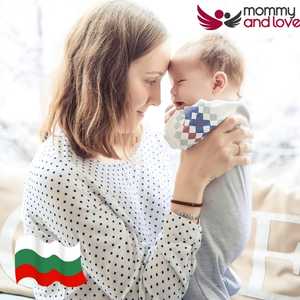 Created by Bulgarian writer Yordan Yovkov for the heroine in his drama Albena (1930). Derives from the slavic word for mountain peony 'alben'.
Anelia
A form of Angela, meaning angel.
Aneliya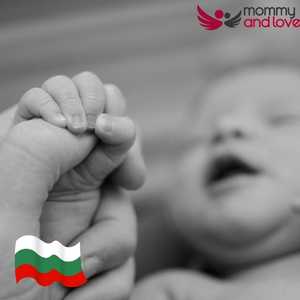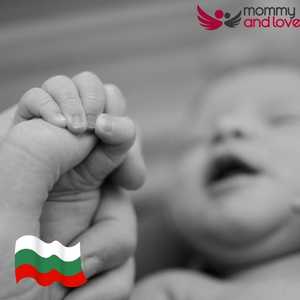 Bulgarian form of Angela, which means 'angel'.
Anastasiya
Bulgarian version of Anastasia, meaning to resurrect.
Adyelya
Bulgarian form of Alice, meaning of the nobility.
Bilyana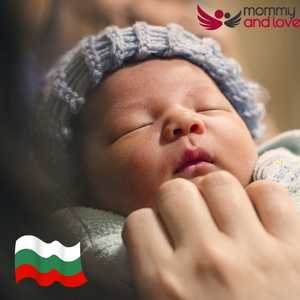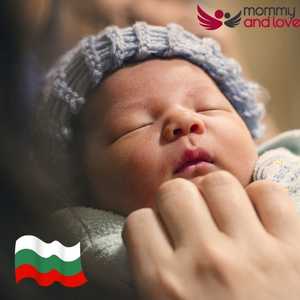 Bulgarian version of Biljana, meaning herb.
Blaguna
Feminine form of Blagun, meaning sweet, pleasant blessed.
Branimira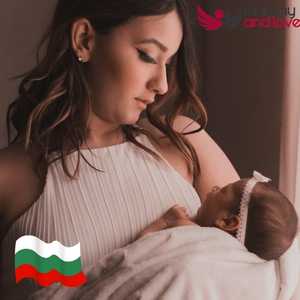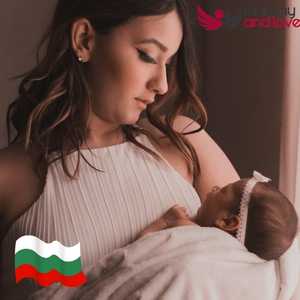 Feminine form of Branimir, meaning peaceful world.
Boyana
Bulgarian form of Bojana, meaning battle
Bozhidara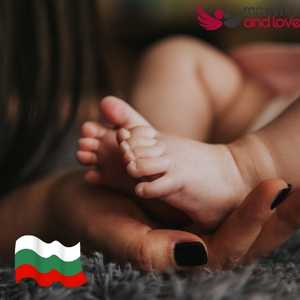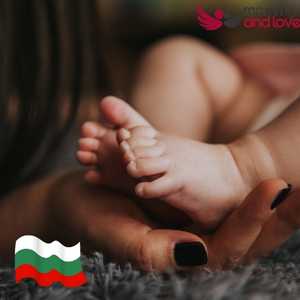 Bulgarian feminine form of Bozidar, meaning divine gift.
Bilyana
South Slavic name for girls meaning 'herb'. People with the name Bilyana are usually Christianity by religion.
Blaguna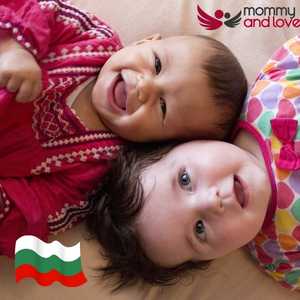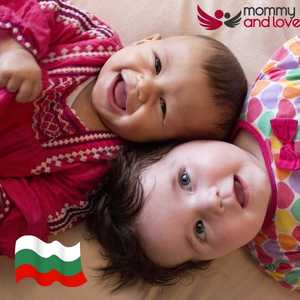 Feminine form of Blagun, meaning sweet, pleasant blessed, or 'good'.
Boyana
Bulgarian form of Bojana, meaning famous battle.
Branimira
Feminine form of Branimir, meaning peaceful world.
Darina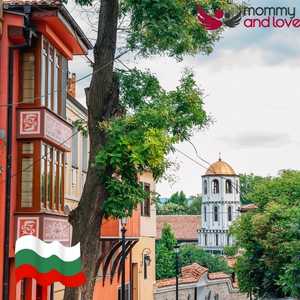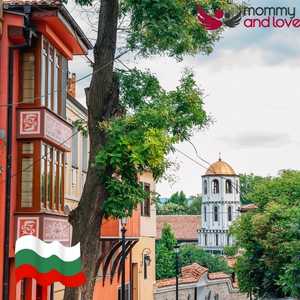 Came from the South Slavic word 'dar' meaning 'gift'.
Dobromira
Meaning 'good peace' and of Slavic origin.
Donka
Feminine form of Andon, meaning priceless.
Elena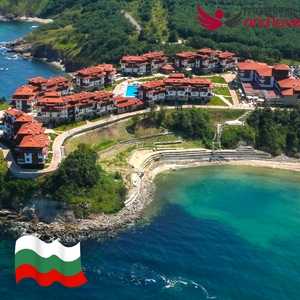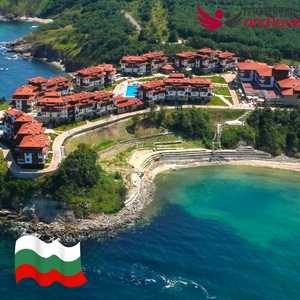 Meaning 'bright, shining light'.
Elitsa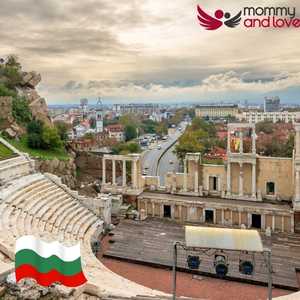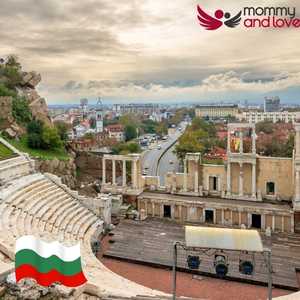 Meaning young fir tree, girl name of Bulgarian origin.
Emiliya
Emiliya means to work hard.
Groza
A feminine version of the Bulgarian form of Grozdan, meaning grapes
Elisaveta
Bulgarian form of Elizabeth.
Emilia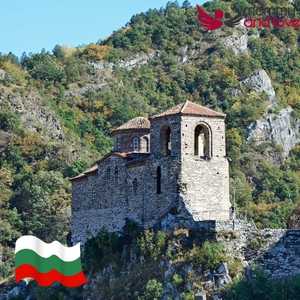 Form of the English Emily, from the Roman surname Aemilius, which was originally from the Latin word aemulus, meaning "to strive, rival".
Evdokiya
Russian and Bulgarian form for female Greek Eudokia meaning 'good glory'.
Fania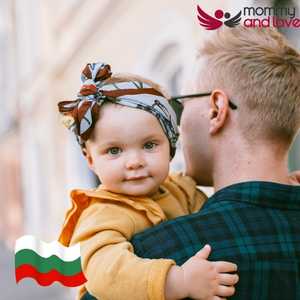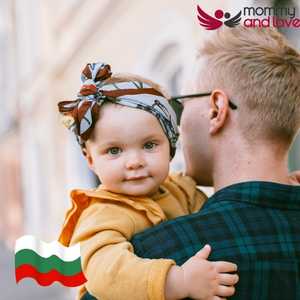 Fania is a Latin name for girls that means "from France."
Galya
Nickname of Galina, which is of Greek origin and means 'serenity'.
Gergana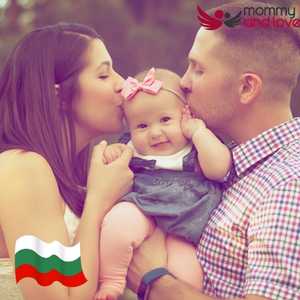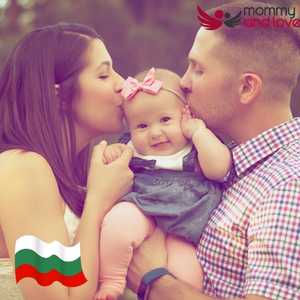 Bulgarian female form of George.
Ginka
This name comes from the Ancient Greek name "Gergios," which comes from the element "gergós," which means "to work the earth, to fertilize."
Iliana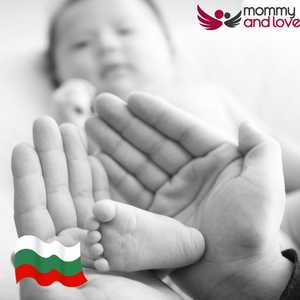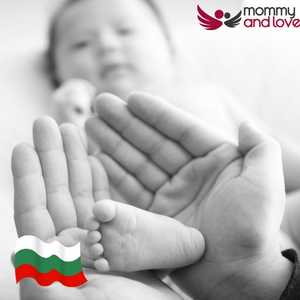 A pretty name for a baby girl; Greek origin that means "bright", this is the Bulgarian and Romanian form of it.
Katerina
Often associated with the Greek word 'katharos', meaning 'pure'.
Lyudmila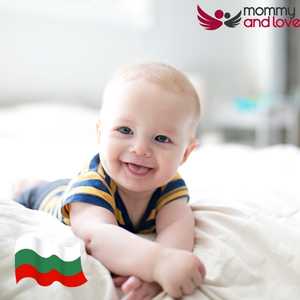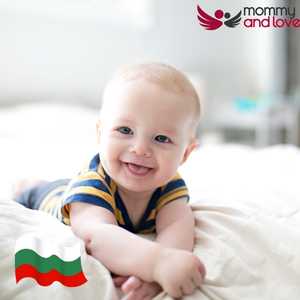 Meaning 'love for the people'.
Lyubova
Derived from the Slavic word 'lyuby' which means 'love'.
Mariya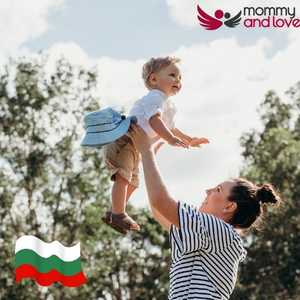 Bulgarian, Russian and Ukrainian forms of Maria.
Mila
Meaning 'gracious' or 'dear'.
Mira
South Slavic languages, this name means 'peace'.
Nadya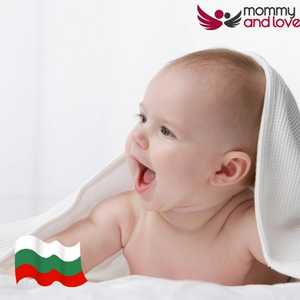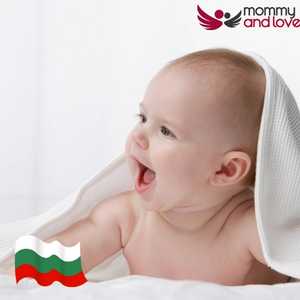 Diminutive form of Nadyezhda, meaning 'hope'.
Natalia
Meaning 'Christmas Day'.
Nedelya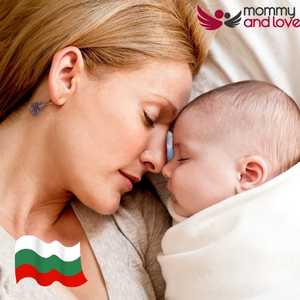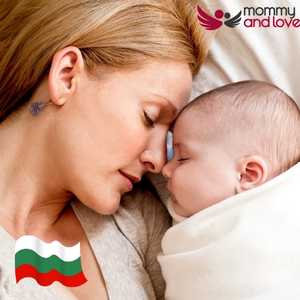 Meaning 'Sunday' in Bulgarian.
Nikolina
Feminine form sourced from the masculine name Nikola meaning 'victorious people'.
Ognyana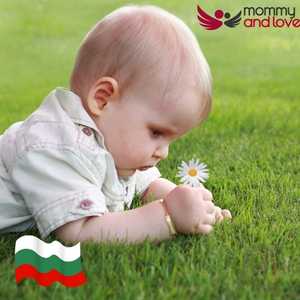 Derived from the Bulgarian word ognen 'one and feminine form of Ognyan, meaning fiery.
Rada
Bulgarian origin and meaning 'care, joy'.
Raina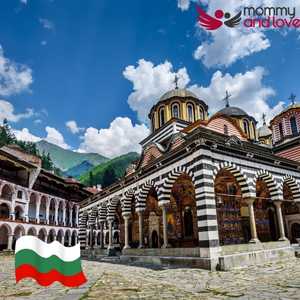 Raina is a Slavic girl's name that means "queen." It is the Bulgarian form of the Latin "Regina."
Simona
The feminine form of Simon, Simona is a Romanian word that signifies "a woman who listens."
Valentina
Coming from the Latin word 'valens' which means 'healthy, strong'.
Vasilka
Macedonian and Bulgarian girl form of Basil.
Yana
Name of Slavic origin which means 'he answers'.
Zhivka
Feminine form of Zhivko, this name means 'life' or 'alive'.
Zaharinka
A variant of Zaharina, meaning God remembers.
Zhaklina
Bulgarian form of Jacqueline, meaning God will increase.
Common Bulgarian Names from South Slavic Word
These names are some of the common Bulgarian names in South Slavic-speaking areas:
Aleksandar (m)
Adelina (f)
Adnan (m)
Adrijan (m)
Agata (m)
Agnesa (m)
Albina
Aleks (m)
Aleksi (m)
Amalija (f)
Barica (m)
Bartol (m)
Bartolomej (m)
Belma (f)
Biljana (f)
Bogdan (m)
Branimir (m)
Cveta (f)
Damjan (m)
Dancho (m)
Davorin (m)
Dobroslav (m)
Evgenija (f)
Erazem (m)
Finka (f)
Ignat (f)
Jadranka (f)
Jovanka (f)
Jožica (f)
Krasimir (m)
Lyubomir (m)
Lyudmil (m)
Mihail (m)
Petar (m)
Stefan (m)
Todor (m)
Valeri (m)
Valentin (m)
Valery (m)
Zdravko (m)
Bulgarian Baby Names With Religious Meanings
Bogdana (f)
The feminine form of Bogich means 'God given'.
Boryana (f)
Meaning 'heavenly, Godlike and celestial'.
Bozhidara (f)
Feminine form of Bozhidar meaning 'divine gift, God's gift'.
Darian (m)
Meaning a 'gift sent from heaven on Earth'.
Gavrail (m)
Bulgarian version of Gabriel, this name means 'God is my strength'.
Hristina (f)
Bulgarian origin and meaning 'follower of Christ'.
Hristofor (m)
Meaning 'carrier of Christ' and a Bulgarian variant of Christopher.
Hristo (Hristofor, Hristcho)
From Old Greek for Bulgarian variant of Christopher, meaning carrier of Christ or bearing Christ.
Iakobina (f)
Bulgarian variation of Jaclyn meaning 'God will add'.
Ivanka (f)
Meaning 'God is gracious.
Natanail (m)
Bulgarian form of Nathanael which means 'God has given.
Olga (f)
She was a tenth-century Saint whose name means 'blessed, holy'.
Prodan (m)
Meaning 'sold or pledged to a monastery'.
Teodor (m)
Male equivalent to Teodora, meaning 'a gift of God'.
Teodora (f)
Greek origin and meaning 'gift of God'.
Timotei (m)
Refers to a person who honours the God'.
Todor (m)
Meaning 'a beautiful and pleasant gift from God'.
Vyara (f)
Meaning 'faith'.
Zahari (m)
Means 'God has remembered.
Takeaway: Baby Names and the Strong Influences on Bulgarian Names
Bulgarian baby names are a blend of the beautiful South Slavic language and the old Bulgarian traditions. Names were inspired by Christian figures, folklore, and history.
Some of the most common Bulgarian baby names are names that come from historically important Bulgarian people and leaders, like Saints Cyril and Methodius, who made incredible breakthroughs in the study of Christianity in the Middle Ages.
Also, its' interesting to notice that Bulgarian names are very gender conscious, as with any other South Slavic culture. Being aware of these characteristics of Bulgarian names can help make choosing a name for your child easier for you and your partner.