Planning a diaper party may seem daunting, but it can be a lot of fun! This guide will walk you through everything you need to know to throw a successful diaper party. From invitations to food ideas, we have you covered. We'll also give you some tips on how to make the most of this special event. So get ready to celebrate your new arrival in style!
What Is a Diaper Party?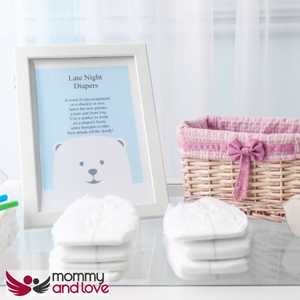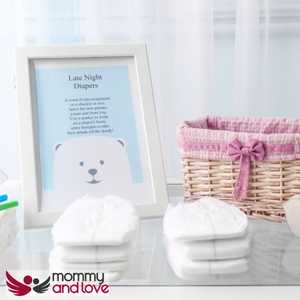 A diaper party is a party for a dad-to-be where the guests bring diapers as gifts. It's a great way to help the parents-to-be stock up on expensive supplies before the baby arrives.
The diaper party usually takes place during the third trimester of pregnancy, when the mom-to-be is starting to feel uncomfortable and is eager to get the nursery set up.
The diaper party is a great excuse for the dad-to-be to have a few beers with his friends and celebrate the impending arrival of his child. It's also a chance for the guests to ask any questions they may have about parenting since some of them will be first-time parents.
Why You Should Throw Diaper Parties
Diaper parties are a great way to celebrate the impending arrival of a new baby. They are also a great way to get all the essentials for the new arrival in one fell swoop! Dadchelor parties can be thrown for both parents-to-be, or just for the dad-to-be.
Here are some reasons why you should throw a diaper party for the special dad-to-be in your life!
A diaper party is a fun alternative to the traditional baby shower, which only allows women to attend.
With a diaper party, you can be much more creative with your invitation list and include dad to be's friends and co-workers, guy friends, kids and dad-to-be's family even grandparents on the invite list.
The theme for the diaper shower party is easy — diapers. You could also include other supplies like wipes, bottles, pacifiers, etc., but the one thing you need to make sure they bring is a pack of diapers because that's what you're going to use to play games at the baby shower party.
A diaper party is also good for second or third-time parents who already have all their baby supplies.
How to Throw a Diaper Party
So, if you're throwing a diaper party, what do you need to know? Here are the things you should do:
Diaper Party Invitations
A diaper party is a great opportunity to get creative with your diaper party invitations to get guests excited! Here are some fun ideas to get you started:
For a playful twist, create easy diaper party invitations in the shape of diapers! You can even include a safety pin for added realism.
Get crafty with construction paper and create diaper-shaped invitations that can be mailed to guests to your baby shower and a diaper party.
Use diaper pins to attach the invitations to a diaper-shaped piece of cardstock for your baby shower.
Get creative with your wording and play off of the whole "messy" theme of a diaper party or baby shower. Something like, "It's going to be a real sh*t show!" would be sure to get a chuckle out of guests of the father-to-be.
In this day and age, you can simply create diaper party invites and send them digitally via email or invite guests via a Facebook event.
Diaper Party Theme Ideas
A diaper party is a great way to celebrate the upcoming arrival of a new baby! And what better way to do it than with beer, BBQ and diapers! Here are some easy diaper party themes for a father-to-be:
Themed diaper parties are always a hit! Think about the dad's interests and go from there. For example, a sports-themed diaper party would be perfect for a dad who loves baseball or football.
Another great idea is to have a BBQ diaper party! This is the perfect excuse to fire up the grill and enjoy some delicious food. Plus, what dad doesn't love BBQ?
You can also go to a sporting event and enjoy some finger foods such as finger sandwiches.
Diaper parties are also a great opportunity to stock up on supplies. Ask guests to bring diapers, wipes and other essentials as their "gift" to the new parents. This way, they'll be all set for when the baby arrives!
You can make it low-key but make sure to stock up on beer cans! The dad-to-be will want to drink beer and enjoy finger food while he opens all those diapers.
Diaper Party Decorations
If you're looking for some great diaper party decorations, then look no further! Here are three ideas that are sure to impress your guests:
A diaper cake is a classic decoration that is both beautiful and practical. Guests can take home a slice of the cake as a party favor.
Diaper castles are another popular decoration. This towering structure is made from diapers, baby wipes, and other baby supplies. It's sure to be a hit with the kids!
Balloons are always a hit at parties. For a diaper party, try using balloons in shades of blue or pink. You can also use them to decorate diaper cakes or castles.
Diaper Party Raffle
One great way to liven up a diaper party is to have a diaper raffle! This can be a fun way to get everyone involved, and it's also a great way to get some useful items for the new parents.
There are a few things you'll need in order to have a successful diaper raffle. First, you'll need a good selection of prizes. You can either ask for donations from friends and family, or you can purchase some items yourself. It's important to have a variety of prizes so that there's something for everyone.
Next, you'll need to get some raffle tickets. You can usually find these at your local party store, or you can make your own. Once you have your tickets, you'll need to decide how much each raffle ticket will cost. This will depend on how many people are attending the party and how much money you want to raise.
Finally, you'll need to set up a table or area where people can buy their tickets. Make sure that there's plenty of space so that people can line up and buy their tickets without too much trouble.
Fun Diaper Party Games
If you're looking for some fun diaper party games, look no further! Here are a few of fun and easy ideas for baby shower games:
Drinking Game – It's a beer and diaper party after all! Turn your diaper party or baby shower into a drinking game! Every time someone changes a diaper, they have to take a shot. The person who changes the most diapers by the end of the party wins! This is one of the most fun baby shower games!
Play Poker – This one is for the more competitive diaper changers out there. Play a game of poker with diapers as your currency at your baby showers. The person with the most diapers at the end of the game wins! Or use candy or other small prizes as chips. The winner gets the "pot" of goodies at the end!
Now you know some awesome diaper party ideas. Whether you're hosting a themed baby shower, BBQ or just want to stock up on supplies and have guests bring something as their "gift" – there are plenty of fun and easy ideas to make your dad feel appreciated while celebrating the new little one's arrival.
Baby Shower and Diaper Party Gift Ideas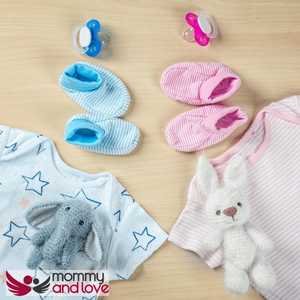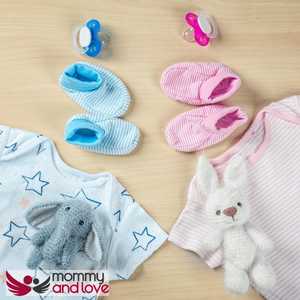 Diaper parties are all the rage right now, and if you're looking for the perfect gift to bring to one, look no further! We've got some great ideas that are sure to please any parent-to-be at any baby showers so you don't have to spend hours.
From practical items like diapers and wipes to fun presents like baby clothes, we've got you covered.
Diapers
Regardless of whether you are hosting your own party or you have been invited to a diaper 'dadchelor' party, you want to be sure to have a good variety of gift diapers from your co-workers, friends and family. Here are some things to keep in mind when choosing what diapers for a diaper party:
The parents' diaper preferences – Think about what items the new parents will need most. Some expecting parents prefer cloth diapers while others prefer disposables. Make sure you have a good mix of both so that everyone is happy. If you choose to bring disposables to the men's baby shower, make sure they are chlorine-free, fragrance-free and dye-free.
Diaper size – You'll want to make sure you have a good mix of size diapers so that everyone is covered. If you don't know the mother's due date, go with Size 1. Size 1 diapers are suitable for babies weighing between 8 and 14 pounds, which is about one-third of newborns. If your friend or relative hasn't registered yet or isn't sure when she'll go into labor, this is probably your safest bet. If you do know the mother's due date, go with Size 2. Size 2 diapers are designed for babies weighing between 12 and 18 pounds, which is more than half of newborns. If you're pretty sure the baby will be born within the next few weeks, this is a good choice.
How many newborn diapers to bring to the diaper party? – There's no right or wrong number of diapers to bring to a baby shower, but we suggest buying between one and three packs of diapers for the mom-to-be and dad-to-be. If you want to be more generous, consider adding more diapers such as reusable diapers, swim diapers or overnight diapers. And remember you don't have to wrap diapers!
Baby Clothes
When it comes to newborns, there are a few things you need to take into account when choosing baby clothes as a baby shower gift.
The first is the season. If the baby is born in the winter, you'll want to make sure they have enough warm clothes. In the summer, you'll want to focus on light and airy clothing. The second thing to consider is the diaper party.
Many newborns will be brought home from the hospital at a diaper shower party. You'll want to make sure you have a few outfits that will fit over those diapers. Finally, you'll want to think about what the parents' style is.
Baby Bottles
Baby bottles make for good baby shower gifts and with so many choices on the market, it can be hard to know which bottle is right to bring to baby showers. Here are a few amazing ideas to keep in mind when making your selection:
Nipple size and shape: The size and shape of the nipple will affect how easily the baby can latch on and feed. Make sure to choose a size and shape that is comfortable for the baby.
Material: They can be made from glass, plastic, or silicone. Each material has its own pros and cons, so choose the one that best suits the baby's needs.
Capacity: Choose a baby bottle that is the right size for the baby's feeding needs. You don't want to end up with a bottle that's too big or too small.
Price: These bottles can range in price from very affordable to quite expensive. Set a budget before you start shopping so you know how much you're willing to spend and save money.
Conclusion
Well, that's all the best tips we could think of for throwing a great diaper party. There are still many great diaper party ideas out there. Whether it's low key party or going to some place, choose the one that you think is fun and within your budget.
Depending on how you want to throw a diaper baby shower to go it can be either very simple or get out of control very quickly. Make sure that you take care of your guests first, enjoy the party and try to plan for some extra time in case anything unexpected happens. We hope our diaper party ideas will help you throw your own diaper party. Good luck with planning and we wish you the best with your new bundle of joy!
This article was written by: Gian MIller – Full-Time Writer, Baby Whisperer & Dad of 3.
Gian spends a lot of his time writing. A self-proclaimed baby whisperer, Gian has been through it all with his own children and is passionate about sharing his hard-won wisdom with other parents. When he's not writing or changing diapers, you can find him playing the guitar or watching baseball (or preferably both at the same time).