We explore the pros and cons of drinking hibiscus tea during breastfeeding and provide some tips on how to enjoy hibiscus tea safely while nursing your baby.
What Is Hibiscus Tea?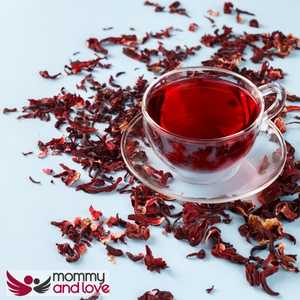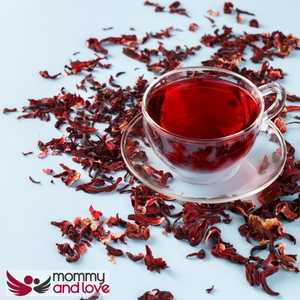 Hibiscus tea is a herbal tea made from the hibiscus flowers (Hibiscus sabdariffa). It is also known as red sorrel. The hibiscus plant is a tropical plant that grows in warm climates.
The hibiscus flower is red, and the tea made from it has a red color. It has a tart, sour flavor and is usually served with honey and other herbs.
It is high in Vitamin C and antioxidants. Some people say that hibiscus has health benefits, such as lowering blood pressure, but more research is needed to confirm these claims.
Affiliate Disclaimer: As an Affiliate, we earn from qualifying purchases.
Is It Safe for Breastfeeding Mothers to Drink Hibiscus Tea?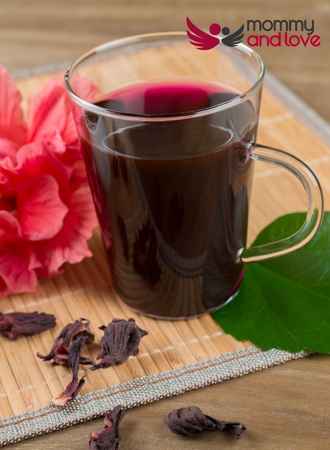 So, is hibiscus safe?
Drinking hibiscus tea is generally considered safe. However, pregnant mothers are advised against drinking it because further research is needed to determine its safety and efficacy of hibiscus. Nursing mothers should be careful with what they drink, but there are no known risks.
Consuming hibiscus extract in large quantities may not be as safe or efficacious as many people believe.
Several peer-reviewed studies indicate that consuming hibiscus extracts can lead to liver damage, so it is best to avoid consuming them in large quantities.
In a controlled experiment done on pregnant rats, researchers found that hibiscus extract delayed puberty and caused an increase in body weight.
Subsequent studies on the effects of aqueous extract of Hibiscus sabdariffa confirmed that it could cause delayed puberty in addition to causing maternal malnutrition.
Additionally, there is some evidence that suggests hibiscus can cause uterine contractions and has been known to cause an emmenagogue effect or helps stimulate menstruation.
Aside from hibiscus tea, hibiscus supplements should also be avoided. Herbal supplements are often unregulated by the U.S. Food and Drug Administration and most of the companies making these herbal remedies often leave out other ingredients in their products.
Can Hibiscus Tea Increase Breast Milk Supply?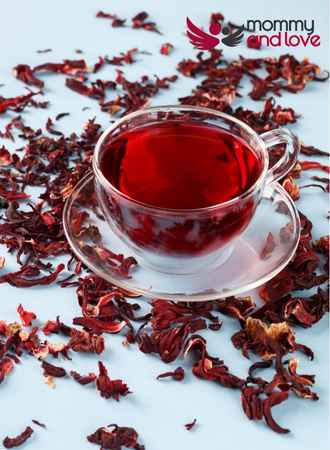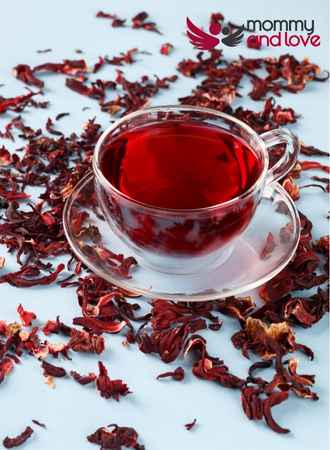 Hibiscus tea is considered galactagogue herbal tea in many cultures. However, its actual effects on breast milk production have not been thoroughly studied, but anecdotal evidence suggests it has boosted milk supply.
Women who drank hibiscus tea that saw an increase in their breast milk supply. And again there are no scientifically valid clinical trials to confirm these claims.
FGO Organic Hibiscus Tea, Eco-Conscious Tea Bags, 100 Count
HIBISCUS TEA BAGS – 100 Tea Bags filled with premium hibiscus from Egypt.
ORGANIC HIBISCUS TEA – The tea is filled into tea bags and packed into foil-lined kraft bags in California
100 ECO-CONSCIOUS TEA BAGS – Our premium tea bags are constructed of Abacá Hemp Fiber Paper. They are free of dyes, adhesive, glue and chlorine bleach. No staples, strings, bags or extra waste – just delicious tea!
What Tea Is Safe While Breastfeeding?
So, what is the best tea for breastfeeding?
Chamomile and ginger teas are all safe to drink while breastfeeding.
However, as with any food or beverage, it is important to moderate your intake.
Too much of anything can be detrimental to your health and make sure they are generally recognized as safe.
Chamomile Tea
Other teas such as chamomile are a great choice for nursing mothers. Chamomile tea pairs well with herbs like rose hips and rose petals, making it a delicious and caffeine-free drink.
Additionally, chamomile has many benefits for both mother and baby. Chamomile can help to increase milk production, reduce colic symptoms, and even promote sleep.
TeaDeam Tea Chamomile Tea Bags | Caffeine-Free & Sleep Time Tea | Chamomile Flowers Aroma – For Relieving Stress | Brew Hot Or Iced | 100 Tea Bags
● INTRODUCING THE BETTER TEA BAG: – Discover the superiority of a garden fresh tea with the convenience of the TeaDream Tea single serve Chamomile Tea bags.Each serving is packaged in bleach free filter paper, individually enveloped & sealed at source to ensure you get the freshest cup of tea.Brew as Hot tea or iced tea. DISCOVER A NEW WORLD OF TEA.
●100 CHAMOMILE TEA BAGS : An aromatic tea comes in a pack of 100 teabags, best served without milk. Nature's goodness makes these Chamomile tea bags the best tea bag variety. A classy pick from the green tea pantry, these Chamomile tea bags are the best in the range of herbal tea bags
●CAFFEINE FREE BEDTIME TEA: Chamomile is appreciated by many for its comforting, soothing taste and delicate aroma. Since it is naturally caffeine free, it makes the ideal bedtime drink.It is rich in some powerful antioxidants that may have a variety of health benefits
Ginger Tea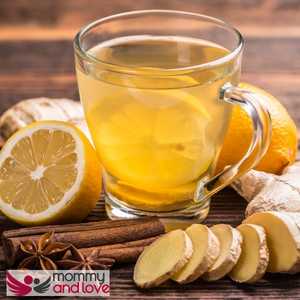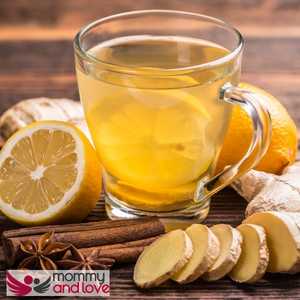 Ginger tea can help to increase milk production, reduce nausea and vomiting, and improve digestion. Additionally, ginger can help to boost your energy levels and immune system.
If you are suffering from any type of illness, drinking ginger tea may also help to speed up your recovery time.
FGO Organic Ginger Tea, Eco-Conscious Tea Bags, 100 Count
GINGER TEA BAGS – 100 Tea Bags filled with premium ginger root from India.
ORGANIC GINGER TEA – The tea is filled into tea bags and packed into foil-lined kraft bags in California
100 ECO-CONSCIOUS TEA BAGS – Our premium tea bags are constructed of Abacá Hemp Fiber Paper. They are free of dyes, adhesive, glue and chlorine bleach. No staples, strings, bags or extra waste – just delicious tea!
Teas to Increase Milk Supply
We've done a detailed guide to the best teas to increase milk supply, but here are our top 3 favorites:
Includes Fennel and Fenugreek
Multiple flavors
Supports breastmilk production.
Inspired by a Traditional European Medicine combination passed through generations of women
Supports your breastfeeding, natural lactation, and breast milk supply, taste, and flow.
100% organic herbs, including Fennel, Anise, Marshmallow Root, Fenugreek, and Milk Thistle, to support lactation for nursing mothers.
Caffeine-free.
100% organic
Earth Mama Milkmaid Lactation Tea
100% ORGANIC.
Tasty blend of organic herbs including organic fenugreek, fennel, milk thistle, and other galactagogues.
NON-GMO
Naturally caffeine-free herbal tea.
What Teas to Avoid While Breastfeeding?
Not all teas are created equal and there are some that you should avoid while breastfeeding.
They contain high doses of caffeine. You should also avoid those that contain allergens, as they can cause allergic reactions in your baby. Red raspberry leaf tea, black tea and lemon balm are a few of these teas.
Caffeine is a stimulant and it can cross the placenta and should be avoided starting in the first trimester. This means that it can affect the baby's heart rate and sleeping patterns.
Caffeine can also be passed through breast milk to the baby. Breastfeeding women should avoid caffeinated drinks and food such as coffee because they can make the baby restless and irritable.
Peppermint Tea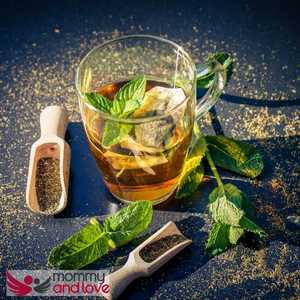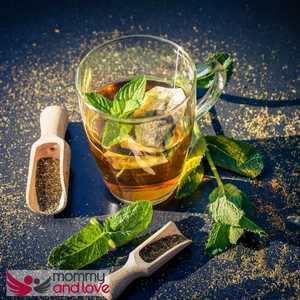 Peppermint tea or spearmint tea has many benefits that can be helpful for nursing moms, HOWEVER, it may reduce your milk so should not be taken by new nursing moms or moms struggling with supply issues.
One of these benefits is that it can help to regulate blood sugar. This is important because it can help to prevent those dreaded low milk supply days.
Another benefit is that it can help to increase blood flow. This is important because it can help to improve the quality of your breastmilk, but remember avoid peppermint tea if you are struggling with your supply, if you have an over abundant milk supply, it is fine!
Why Do Breastfeeding Mothers Need to Avoid Herbal Teas While Breastfeeding?
Herbal teas have been around for centuries and are said to have many health benefits. However, there are few studies on their safety during breastfeeding.
Some herbs can cause health conditions in breastfed babies or pass into breast milk and affect the baby's health.
If you're breastfeeding and want to drink herbal tea, talk to a healthcare professional or doctor first. Some of them are safe to drink while breastfeeding, but others are not.
It's important to know which ones are safe and which ones are not.
Conclusion
The debate about whether or not breastfeeding moms can consume hibiscus tea is a heated topic. While there are many anecdotal cases of women who drank the tea and saw an increase in their breast milk supply, these claims have yet to be scientifically validated.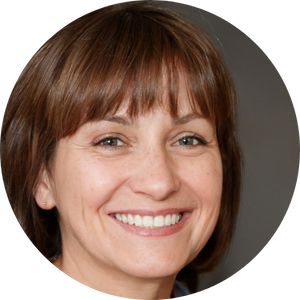 This article was written by Sandra Baker – full time writer and the mother of four amazing kids (including twins!)
She's also a breastfeeding counselor and has spent years helping new parents learn how to care for their children. When she's not writing or caring for her children, Sandra likes to spend time reading and taking walks with her husband.