Choosing a baby name is one of the most important decisions you'll make as a parent and it's a big deal. You want to choose a name that you will love forever, and one that your child will love their whole life.
But what if you regret your choice later on? The most common reason for baby name regret is that parents think they make the wrong choice from the start.
How common is baby name regret? Do people really regret the names they give their kids? In this blog post, we'll explore the topic of baby name regret and offer some tips for choosing a name you'll love forever!
Baby Name Regret Syndrome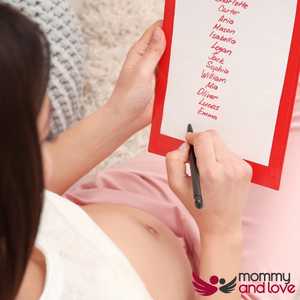 Have you ever heard of Baby Name Regret Syndrome?
This is a phenomenon whereby soon after people find out a baby's name, they begin to regret and hate the decision and start to question their baby name choice. It is a big decision that literally lasts with your baby for their life! Don't be panicked about it, remember you don't have to register the baby name straight away.
When I gave birth to my third child, we already had his name chosen. However, as his mother, the minute he was born I looked at my son and said, Nah, it doesn't suit him. Thankfully his father agreed and whilst it caused a little confusion for people for a few days, most people agreed with us! His name now means Lord, and he has grown into it beautifully.
With my eldest, the trendy name at the time was Jade for girls and we had chosen that if our son had been a daughter! Boy am I glad he was a girl. In the ward when he was born there were 5 (out of 7) girls named Jade!
How Common Is Baby Name Regret?
Nearly 15% of people have regretted naming a child after someone else (such as a friend or some close family members), and wished to have used a different name.
An equal percentage say they wish they had chosen a more "formal" name choice.
Within the first six months, regrets about a given name are common among new parents for a variety of reasons.
If you're dealing with baby names remorse, you'll find some helpful advice in this post. But first, here are some common reasons behind baby name remorse:
The family didn't like the name choice
The names sounded great together, but terrible apart
The names have different rhythms
The nickname has no sense at all
There are too many syllables in the name so a mistake in the birth certificate is a possibility.
Overused or trendy: Your friend's daughter and your daughter's name have the same name
The popularity of one of the names is rising fast, for example, the names "Layla and John" are becoming a fast favorite among parents.
One of the names has a bad meaning or negative story about the name
Most Regretted Baby Names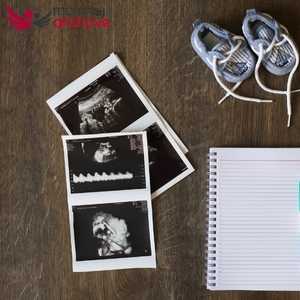 People put a lot of thought into naming their boys and girls even before they gave birth. After all, this is the name they will have for the rest of their life.
However, sometimes the best-laid plans don't work out, and parents end up regretting their child's name.
Girls' names were significantly more likely to be regretted than boys' names. The top ten baby names that parents most regret giving their girls are:
Nevaeh
Miley (See middle names that go with Miley)
Brianna (see names like Brianna)
Aaliyah (Check out the full meaning of the name Aaliyah)
Jayden (See Middle names that go with Jayden)
Destiny (see names that go with Destiny)
Edith
Summer
Alexis (See first name for middle name Alexis)
Ruby
Millennial Baby Names Parents Will Regret
Millennial baby names are unique, stylish, and meaningful. Millennials are more likely to choose names that reflect their own personal style, rather than following traditional naming conventions.
Millennial parents are particularly susceptible to this problem, as they often seek to give their children unique names that will help them stand out from the crowd.
While these names may be fashionable now, many of these names are simply too quirky or unusual to stand the test of time.
With so much pressure to get the perfect name, it's no wonder that some of them end up regretting their choice of baby name.
Middle Name Parents Regret
Some parents are regretting giving their child a middle name. They feel like it's an extra burden for the child to carry, and that it's just one more thing for them to have to remember.
If you're struggling to choose a middle name for your little one, don't fret! We've collected a few middle names that other parents have regretted giving their children. Maybe this list will help you narrow down your search.
Marty: It turns out that the nickname for Marty is 'fart.'"
Calamity: Parents often choose beautiful words for their children's names, but this word has a meaning they didn't think of when they chose it: "Unfortunate event," according to Merriam-Webster.
Beth: It's a perfectly fine name, but you'd be surprised at how many people have been named Beth and ended up regretting it.
What You Can Do To Avoid Baby Name Regret? (5 Tips)
A wrong name can change the way people see you.
Here are some suggestions for choosing a name that you'll both be happy with while avoiding baby name regret:
Understand yourself and your partner
Consider your personality and how you want it to be reflected in your children's names. Do you enjoy being noticed? Are you a more conservative person?
Do you have a particular fondness for certain letters or meanings?
Consider the nickname, middle name, and last name
According to BabyCenter member polls, parents pay a lot of attention to first names and last names but often overlook the middle.
Consider nicknames; add a middle name, or test out short versions on friends and family before you decide to settle on a full name.
Avoid someone with the same name who is famous (infamous)
Make sure the meaning of the name is positive before you choose it for your baby. This is particularly important if you're intending to name your child after a celebrity.
You might want to avoid giving your child the same name as a convicted celebrity. After all, you want your child to have a good reputation!
Pronunciation in other languages
You don't want to give your kid a name that means something rude in another culture. To avoid confusion, do some research on the meaning of names before you choose one for your child.
Additionally, it could cause frustration if they are constantly having to explain their name to other people.
Gender-neutral name choice
If you're not sure who your baby will grow up to be, consider picking something gender-neutral. Be aware of gender stereotypes and how you want your child's name to reinforce or break them.
Avoid Names Commonly Misspelled in Birth Certificate
The most common mistakes on birth certificates include misspellings of names and wrong gender. These errors can result from a mistake by a clerk or hospital, but they can also be the result of fraud.
Here are some names commonly misspelled in birth certificates:
Carlos – Karlos
Cecilia – Cecilea
Charmaine – Charmianne
Christine – Krystine
Ella – Ellah
Jenny – Jennie/Jinny
John Michael – Jon Michael
Jonnel – Johnnel
Krystle – Kristel
Ma. Cristina – Ma. Christine
If you discover an error, you need to act right away to correct it.
What to Do if You Regret Your Child's Name?
First and foremost, take a deep breath. It's completely normal to feel like you chose the wrong name for your sweet baby. Most parents experience them at some point.
If you regret your child's name, you can do a few things. First, try to think of the name as a nickname.
Second, use the name frequently in situations as much as possible such as in school. Hearing and writing it often will help you to form a more positive association with it.
Finally, try to be open-minded about the name and your child might grow to love the name you chose for them.
Final Thoughts
Whatever the reason you're unsure about your baby's name, you have hope if you and your husband completely agree to change it.
Give it some time to see if it begins to fit your child's personality better and give kids a sense of their own identity. If it seems more appropriate, you can shorten it, use a middle name, or come up with an entirely unrelated nickname.
Babies do not begin to identify themselves using their name until they are six months old, and even then, it is not so ingrained in their identities that it would be difficult or traumatizing to begin calling them something else.
You have the legal right to a name change on your child's birth certificate. It's not the end of the world!
At the end of the day, every name has advantages and disadvantages — and your child may feel differently than you do. If you've had baby name regret, please feel free to share your story and tell us what worked for you.