Nappy laundry service offers a unique and convenient service that solves many of the problems faced by busy parents. If you want to use cloth nappies but don't want the hassle of washing cloth nappies they are ideal for you!
What is a nappy delivery service?
Nappy laundry service is a company that washes and dries nappies for their clients. They collect wet or soiled nappies from the consumer, clean them at an industrial laundry, and return them to their owners in perfect condition!
The reusable nappies they use are usually cotton nappies like prefolds. They provide you with a nappy bin, cotton nappies and waterproof wraps.
How does a reusable nappies laundry service work?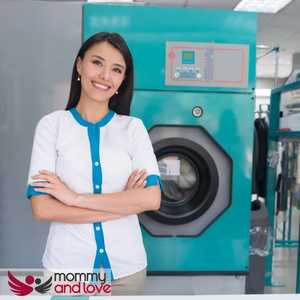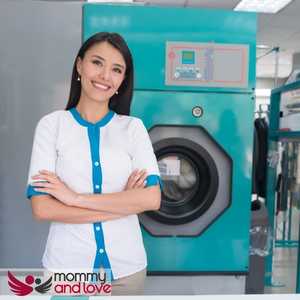 Once a week they collect the soiled nappy and leave you with your fresh set of clean real nappies.
They normally leave everything you need for a weeks worth of nappies, including the nappies, waterproof wraps and disposable liners (not all services leave the liners so it's worth checking).
They usually offer a weekly service and can last until your child is potty trained. They provide the nappy bin and enough real nappies on a weekly basis. How many nappies depends on the age of your child. A younger baby will need a lot more nappies compared to an older child who is about to be toilet trained.
You still deal with the babies poo in the same way as if you were washing at home, in that you flush the waste down the toilet and just put the wet nappy into the nappy bin for washing.
How are the cloth nappies cleaned?
The laundry service sterilises the nappies at each wash. Your nappies will not be unique to you, so this is something you may need to consider. The nappies laundry services normally detail exactly how they wash and sterilise their nappies and they are to NHS standards.
Some services don't you waterproof wraps, you need to buy your own for you to keep at home and home wash.
How much does a nappy service cost?
We checked with nappy laundering services and currently its £15 per week for the collection and washing of the nappies. This cost does not include the biodegradable paper liners you will also need to buy, nor the outer wrap which you will also need to buy and keep for home washing.
It is more expensive than buying the nappies outright or using disposable nappies, but it is another option to use cloth nappies. If costs are not an issue then it could be the perfect service for you!
Why use a nappy laundry service?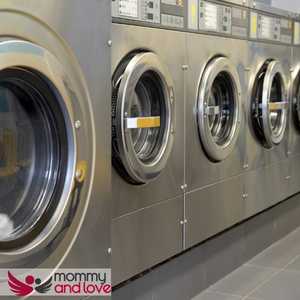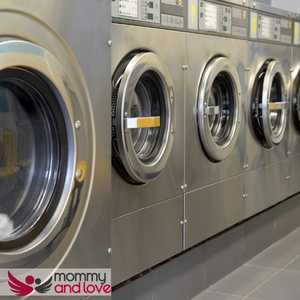 If you don't want to use single-use nappies but also don't want home washing they are an ideal way to use reusable nappies without having to deal with dirty nappies!
It's a great way to be eco friendly and uses cloth on your baby without the nappy laundering!
Are there any nappy laundry services in the UK?
The decline in the laundry service for nappies really happened in about 2010 when reusable nappies because so much easier to use and wash, so we are only away from one laundry service still operating in London, Nappy Ever After. This is a decline of about 15 from 2005 when they were much more popular.
Are they any nappy laundry services in Ireland?
There used to be a service in Belfast but it closed over 10 years ago. We are unaware of any service still operating in Ireland.
Take Away
If you are unsure of using cloth nappies why not get some clot nappy trial kits to start with. Many local councils offer grants and expert advice on starting using reusable ones. Whilst they are better than using disposables they will cost you more money and you might find that the prefolds they use don't suit you. However, that said it is nice to have cloth nappies delivered, washed and dried to your door without the faff of washing and drying at home each week!
If you are lucky enough to have a nappy laundry service near you and want to try real nappies, give it a go! If you don't like it, then you can always try a trial kit and use reusable nappies at home yourself!.
This article was written by: Gian MIller – Full-Time Writer, Baby Whisperer & Dad of 3.
Gian spends a lot of his time writing. A self-proclaimed baby whisperer, Gian has been through it all with his own children and is passionate about sharing his hard-won wisdom with other parents. When he's not writing or changing diapers, you can find him playing the guitar or watching baseball (or preferably both at the same time).