If you are pregnant or have children, then you know how expensive it is to buy nappies. The average family spends about £700 on nappies in the first year of a baby's life!
This can be really hard for some families. One way to help lighten this financial burden is by donating your nappies to struggling families and there are several options in UK & Ireland.
Donating Reusable Nappies
If your child has grown out of their cloth nappies you have several options to do with them once you have finished with them.
Of course, you can sell your second-hand nappies and there are several marketplaces and Facebook groups where you can do that.
But, if you don't need the money financially and would rather gift them there are many places which would love your nappies.
But you have to check, for hygiene reasons, a lot of places will not accept used cloth nappies and have policies on this. For example, the hygiene bank have this policy :
We do not accept cloth nappies or reusable sanitary products. Unfortunately, these are not practical for the families and girls we assist as they do not have access to private laundering facilities. On average a baby can use 50-70 nappies a week which requires a significant cost and time commitment to laundering. The families and girls we assist are already facing very stressful circumstances so we aim to provide them with the easiest options possible.
So it's best to check with each charity if they accept reusable hygiene products as donations for babies as not all will.
You might be better off selling your nappies and donating the proceeds to charities if you don't plan to reuse nappies again.
Nappy Libraries
Nappy Libraries – not all will accept all used nappies. Commercial ones probably won't as they tend to keep their stock up to date with the latest brands and styles and in reality, why donate to a commercial business.
The nappy libraries run by local councils probably won't either as they may have strict guidelines but again it's worth checking out.
Volunteer libraries usually love to take in used nappies, if they don't need them for their stash they usually can find a library that can. Before you donate ask them what they will do with them and you can either allow them to sell them on to raise funds or donate to other libraries if you local one doesn't need your style of nappy. The Cloth Nappy Library has a full page on what they accept and do with donated cloth nappies here.
Charity Shops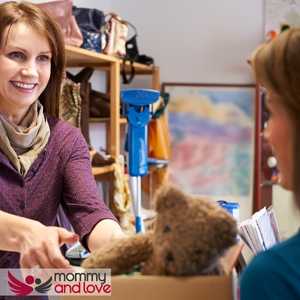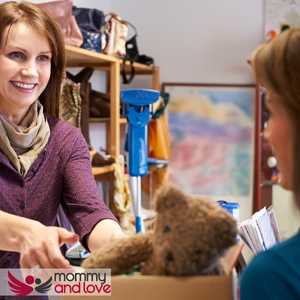 Most charity shops will accept cloth nappies, though it's worth checking with them first.
Be mindful of the fact that the volunteers in the shop may not know what they are so they might need a bit of explanation.
Overseas Charities
There are actually loads of charities who put calls out for cloth nappies for their overseas work from orphanages in Romania and Africa I have seen plenty of call-outs over the years.
Health Professionals
Often local midwives and community nurses will seek donations so they can show families how to use cloth nappies and what modern cloth nappies look like.
Donating Disposable Nappies & Baby Wipes
There is actually a huge need for (unused!) nappies to be donated at the moment, in all sectors from Baby Banks to food banks and even local maternity wards.
Not all places will accept half-open packs of disposable nappies, but many will, along with baby wipes. If you have any leftover nappies then it is perfect to donate them here to be given to families in need.
So many parents are currently struggling and whilst they do receive child benefit, there is a lot of baby equipment to source and baby items can cost so much.
You might think donating a pack of nappies is not much, but it can make a huge difference to many families struggling each week.
Whilst there is a government subsidy for struggling families on universal credit with children, so much is needed even for one child.
Then if they go through a growth spurt or even need toilet training, they often cannot afford the simple things.
Living in poverty is sadly on a dramatic increase in the UK and your donation could really help a family.
Baby Bank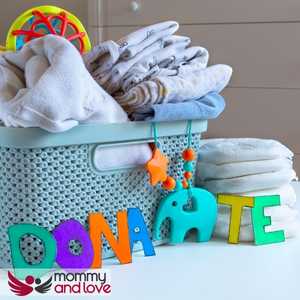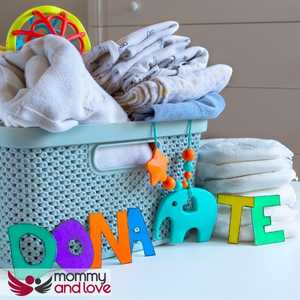 A baby bank is a collection of high-quality secondhand baby clothes and equipment that is accessible to all parents for the purpose of assisting with the expenses of having a baby.
Similar to a charity shop, but the goods are free to take for families in need.
This is the national UK charity that provides nappies to families struggling in poverty, who are referred by social services.
They have a specific list of criteria for accepting donations and they only accept unopened packs. They have over 100 drop off points across the UK and will accept nappies, wipes and other baby toiletries for any age of baby and child.
It doesn't have to be natural stuff, just any essentials you are able to give. They will even accept used toys and clothing for families.
Food Bank
A food bank has sadly become reality in the UK and Ireland in the last few years. It is a place where families can go and receive food for free.
The services are usually run by volunteers who donate their time to help others in need, often the local churches will also support them too.
A lot of food banks have limited storage space but will accept donations of unopened packets of baby wipes and disposable nappies.
Some even have a small baby section too. It's worth checking with them first, but many will accept any donations of nappies, wipes and other essential items for babies from 0-18 years old.
Local Maternity Ward
I was actually contacted by one local maternity ward in England recently asking if I had an unopened pack to donate to a mum who was struggling and needed nappies.
Unfortunately, I didn't, but this is an example of where you may be able to help your local community or village too.
Take Away
It can be difficult to know how and where to donate nappies.
There are so many places that accept different types of donations, but what is most needed right now?
One thing we can all agree on: baby wipes and nappies should always be donated when possible. If you have any leftover unused ones at home then it's a great idea to give them away to someone who could really use them!
This article was written by: Gian MIller – Full-Time Writer, Baby Whisperer & Dad of 3.
Gian spends a lot of his time writing. A self-proclaimed baby whisperer, Gian has been through it all with his own children and is passionate about sharing his hard-won wisdom with other parents. When he's not writing or changing diapers, you can find him playing the guitar or watching baseball (or preferably both at the same time).