Libraries are for books, right?
A cloth nappy library is a place where people who are interested in using cloth nappies can borrow them, try them out and learn more about how they work. If you are looking to use cloth nappies but don't know where to start, the library is a great place to go!
A cloth nappy library is a place where you can go and borrow cloth nappies. You don't have to buy them if you'd rather not, as long as someone in your household has been through the Newborn Survival Guide! We know choosing to use reusable nappies isn't always an easy choice so we want to help make it easier for you.
What do they do??
They loan our reusable nappies (and sometimes other accessory products like wet bags and nappy buckets). Usually, you can borrow either a nappy or a nappy kit for between 2-6 weeks. For newborn children, you can normally borrow a full set of nappies for up to 12 weeks, but each nappy is different and has different rules.
How much does it cost?
This depends on the library. Some are free and run by volunteers with donated nappies. They usually don't charge or charge nominal amounts.
Others are commercial enterprises, normally run by cloth nappy websites and they charge a rental fee depending on the type of kit borrowed and length of time borrowed.
Then some nappy libraries are funded by local councils and they are free to you with the local council funding the scheme. This is to encourage more people to use cloth nappies to divert more disposables away from landfills.
Why would I use a nappy library?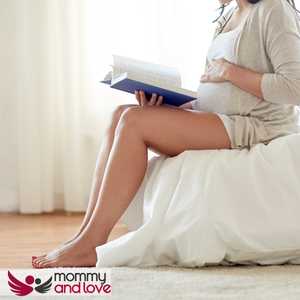 There are many reasons why a person might choose to use cloth nappies, and before they go to the expense of buying a full kit they might want to try them out first for very little, if any, cost.
Some people find the initial outlay of buying enough cloth nappies can be expensive and they may want to try using them before making that investment. Some families also have lower incomes or other costs which make it difficult for them to afford reusable products, so these are an excellent no-cost alternative.
Some people are looking for a temporary solution to their childcare needs, such as nannies or grandparents who live further away and they want them to use cloth nappies instead of disposables.
Some parents find disposable products make the household budget too tight so prefer reusable options because of cost savings in the long run.
Some people are concerned about the environmental impact of disposables, so choose reusable products to reduce their carbon footprint.
Some people find that disposables irritate their baby's skin or cause other problems, so they prefer the more natural option of cloth nappies
Some people want to reduce the amount of waste they produce and cloth nappies can be an excellent way to do this.
What types of Cloth Nappy Libraries are there?
There's a number of different kinds:
Community-run – These ones usually rely on volunteers and donations from members that use them. These can be hit and miss as they rely on volunteers, none of which have had any formal training. They also rely on donated nappies and many might be out of dates styles or just old nappies, past their best.
Commercial – These are privately owned and run by cloth nappy websites, but they can sometimes be linked to local businesses too so you can get your supplies locally if need them. They offer rental packages for a fixed period of time which will include everything you'll need.
Government Funded – In some regions, the local council will provide a cloth nappy library for free or at reduced rates to encourage people to use reusable products instead of disposables. This is part of their environmental policy and often they have an education component as well. These are also normally run by volunteers too but may require training from the local council.
Online only – some cloth nappy libraries don't have a physical location but instead, you order your kit online and it is mailed to you. You usually pay a rental fee for the number of weeks that you use them for, sometimes with an extra charge if they are sent back late or damaged.
What will I need to bring to borrow nappies?
All you'll need is address proof (so a utility bill) and some ID such as a drivers licence or passport. If you have other children, they can even borrow the nappies too!
Where are there Cloth Nappy Libraries in UK?
There's a fairly comprehensive list of nappy libraries in the UK Nappy Library so check their map to find your nearest nappy library.
Where are the cloth nappy libraries in Ireland?
There's a list of them on this website: Cloth Nappy Ireland. Contact or visit them to find out where they are in Ireland.
For Northern Ireland, the cloth nappy library is on this Facebook page The Library Group – Cloth Nappies and Babywearing in Northern Ireland as you can see they also run a sling advice service if you want to try a baby carrier! Getting two services in one is ideal!
What if I want to buy cloth nappies?
The idea behind nappy libraries is to allow you to try different types and brands of nappies so that you are more comfortable in your buying choices. You will know what you like and what works for you and your babies before you spend ££.
If, however, you want to go in and just buy your nappies then you can buy online with several specialist nappy retailers. Check out our where to buy nappies page for details.
What if I need nappies urgently?
Some libraries will allow you to take home an emergency supply of up to two days, so there's usually a way around it even in the worst emergencies. It never hurts to ask! 😀
When can I start?
You can apply for a nappy library kit as soon as you are pregnant and often this is recommended as newborn kits are often hired out months in advance. It's best to check with each library their waiting times and what date is available or what accessories they offer. Better translation = try before you buy!
How do I find a Nappy Library Near Me?
Look on the cloth nappy map and see if you can find one near you. Alternatively, many online nappy retailers will also provide a library service, particularly for newborn nappies.
Take Away
A cloth nappy library is a convenient option for those looking to reduce their environmental footprint, save money and support the ethical production of reusable products. If you're considering using this service, it's best to check out the various options and find one close by so you can try borrowing before buying.
This article was written by: Gian MIller – Full-Time Writer, Baby Whisperer & Dad of 3.
Gian spends a lot of his time writing. A self-proclaimed baby whisperer, Gian has been through it all with his own children and is passionate about sharing his hard-won wisdom with other parents. When he's not writing or changing diapers, you can find him playing the guitar or watching baseball (or preferably both at the same time).