As a new mom, choosing the best diapers for your baby can feel like an overwhelming decision.
After all, your baby is likely to be wearing diapers for at least 18 months, if not longer. On average, a baby will get through a total of 2,460 of these products in just one year!
No two babies are the same, which means that there is no one perfect diaper for every infant.
Choosing the ideal diaper brand involves taking into consideration your child's life stage, skin condition (e.g. skin sensitivity), your daily schedule, and more.
Two of the most popular diapers on the market at the moment are Pampers Baby Dry and Pampers Swaddlers.
Despite being manufactured by the same brand, these diapers have crucial differences, meaning that it's important to evaluate them against one another to decide which one will work best for your baby.
Without further ado, let's compare Pampers Baby Dry with Pampers Swaddlers!
Pampers Baby Dry VS Pampers Swaddlers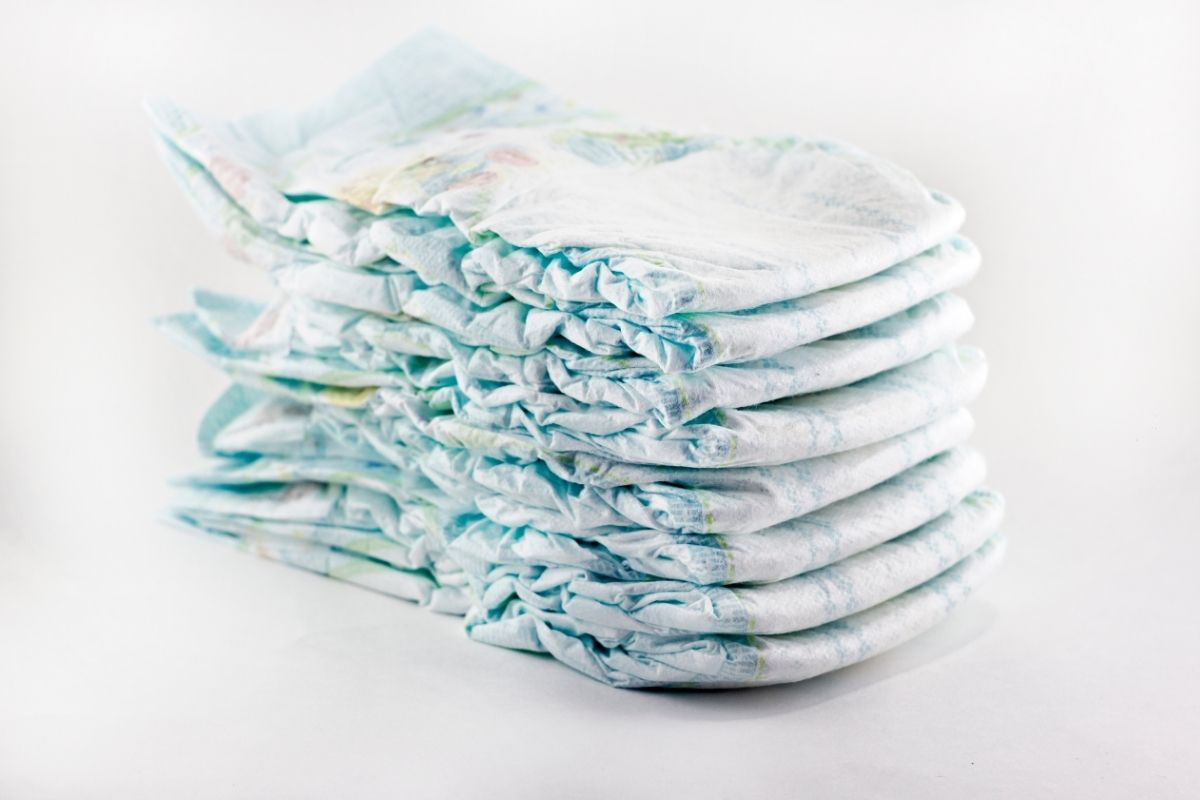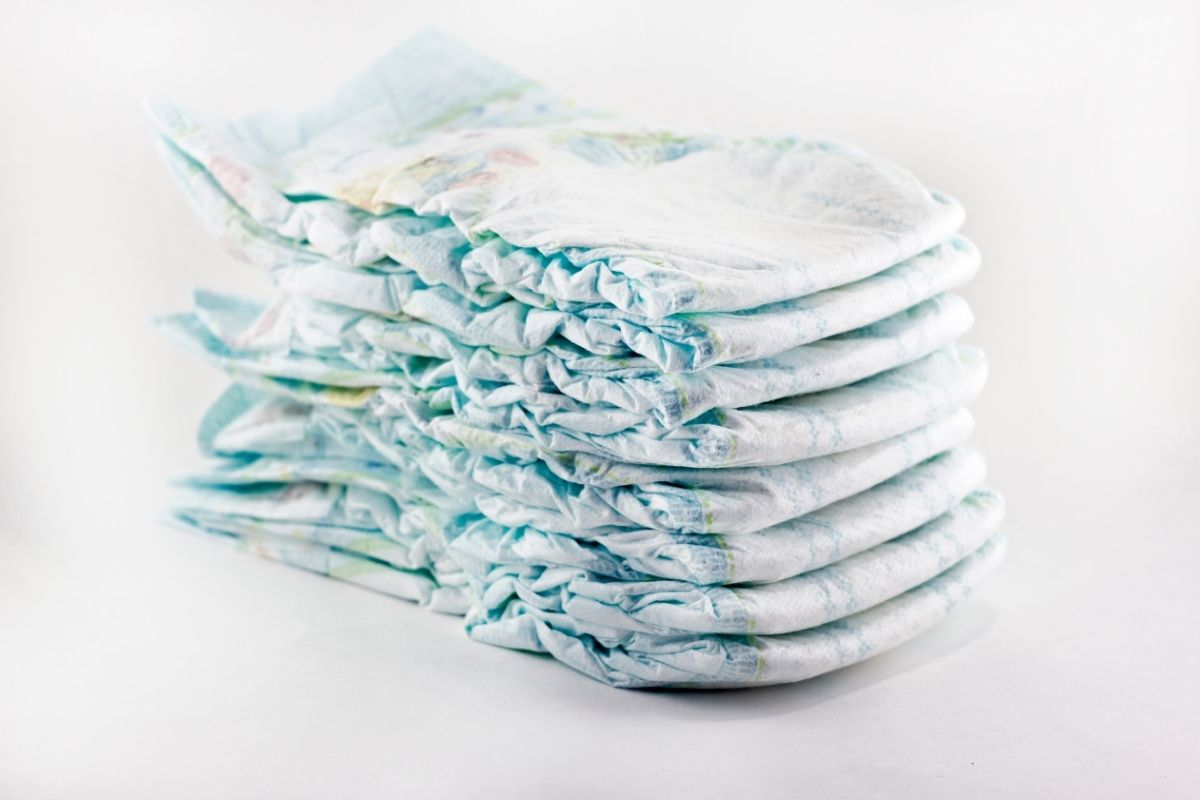 We will be going into depth about the differences between Pampers Baby Dry and Pampers Swaddlers throughout this article, but if you're curious to know what the key differences are, there are 4 of them. The main areas where these diapers differ are:
Texture. Both Baby Dry and Swaddlers are soft and safe for sensitive skin, but Swaddlers have a thicker layer of quilted liner to prevent discomfort and skin irritation from excess moisture.
Breathability. Moving on from our previous point, the reason why Swaddlers have more lining than Baby Dry is so that they can be extra soft as well as stretchable. However, this means that they are less breathable than Baby Dry.
Absorbency. Swaddlers and Baby Dry are both absorbent enough to prevent messy accidents, but Baby Dry is definitely the more absorbent thanks to the extra-absorbent material.
Umbilical Notch. Swaddlers can be purchased in newborn sizes that feature an umbilical cord notch. This is designed to protect the cord. Baby Dry diapers also come in newborn sizes, but they do not have a notch for the cord.
Sizing
One of the most important things to consider when choosing diapers for your baby is sizing. After all, a diaper will not be effective if it is too large or too small.
Both Baby Dry and Swaddlers diapers start in newborn sizes, but Baby Dry goes up to size 6 (35 lbs) while Swaddlers range up to size 7 (41 lbs). So, if your baby is over 35 lbs, Swaddlers will be the best choice.
Material
The difference in material between Baby Dry and Swaddlers is another factor that should influence your decision. Swaddlers are designed specifically for babies with sensitive skin, hence the softness of the material.
Baby Dry diapers also protect delicate skin, but they primarily do this through an extra absorbent layer of material that keeps moisture away from the skin.
Absorbency
The absorbency difference observable between Swaddlers and Baby Dry is most evident when comparing how many cups of water each diaper can hold.
Swaddlers are impressively absorbent, holding 4.25 cups of liquid before needing to be changed.
However, Baby Dry wins this competition, holding a whole additional cup of water – that's 5.25 cups!
Wetness Monitoring
It can be difficult to tell when your baby needs changing if there are no outward signs from the diaper. Both Baby Dry and Swaddlers have wetness indicators that change color when the diaper is wet.
You might have heard that Baby Dry diapers don't have wetness indicators in sizes above 2, but they have recently updated the design so that all sizes have wetness monitoring.
Umbilical Cord Protection
If you're worried about your newborn's diaper damaging their umbilical cord, Swaddlers will put your mind at rest with their umbilical cord notches, which are not present on Baby Dry diapers.
Pampers Baby Dry: Reviewed
We tested Pampers Baby Dry out for ourselves, so if you're wondering what they are actually like to use, you're in the right place! Read on for our honest review of Pampers Baby Dry.
Pampers Baby Dry are easy to put on quickly and with no fuss. They don't fit quite as tightly as Swaddlers (this is actually a good thing given that the material isn't as soft) but the fit is snug enough to prevent leakage from any side.
Because Baby Dry diapers are so highly absorbent, you don't have to worry about liquid soaking through the diaper overnight.
The younger a baby is, the more sensitive their skin is likely to be. We have tested these diapers on babies aged between 3 and 6 months, and although they are not as soft as Swaddlers, they did not cause any rashes or irritation.
We also tested Baby Dry diapers on older infants of roughly 16 months to see if added nighttime movement and extra fluid consumption made a difference, but there was still no leakage or skin damage, so our verdict is a positive one!
When To Use Pampers Baby Dry
The best time to use Pampers Baby Dry diapers is when your baby is at night. This is because they are more absorbent than Swaddlers, and you need a diaper with high absorbency for nighttime use.
However, while Pampers Baby Dry diapers come in sizes starting at newborn, we recommend starting using these diapers after the 6-month mark because they are not as soft as Swaddlers and may be more likely to irritate the skin.
When To Use Pampers Swaddlers
While we would recommend Pampers Baby Dry overnight, Pampers Swaddlers are the best choice for very young babies under 6 months old.
The reason for this is that Pampers Swaddlers are designed to be as soft and skin-sensitive as possible, and newborn babies have extremely delicate skin.
Once your baby is over the age of 6 months, we recommend switching to Pampers Baby Dry because your baby's skin should be able to handle less softness at this point, and you get to enjoy the peace of mind of extra absorbency as a parent.
Pampers Baby Dry VS Cruisers
Another type of diaper manufactured by Pampers is the Cruisers design.
If your baby is very active and constantly crawling all over, Pampers Cruisers might be the best choice for you because they are specifically designed for energetic babies.
Often, babies' movements can cause diapers to shift, resulting in leakage. Since Baby Dry diapers aren't as snug as either Swaddlers or Cruisers, they can present this risk if your baby loves to explore.
With that being said, Pampers Baby Dry absorbs more liquid than Cruisers. Therefore, active infants may benefit from wearing Cruisers during the day when they are moving around more, and Baby Dry at night to keep them dry for hours at a time.
Frequently Asked Questions
Is Pampers Baby Dry Suitable for Daytime Wear?
Yes, you can use Pampers Baby Dry in the daytime. They are made for overnight wear because they are very absorbent, but there is no reason why you can't use them during the day.
Just be aware that Baby Dry is not the most snug diaper design so if your baby crawls around a lot during the day, they might not be the best choice.
Can I Use Pampers Baby Dry Overnight?
Pampers Baby Dry diapers are specifically designed for overnight use, so you can absolutely use them at night time.
The only exception is for very young babies under the age of 6 months, in which case you may want to use softer Swaddlers instead to protect their fragile skin for long periods of time.
Are Pampers Swaddlers Better Than Baby Dry?
One diaper is not necessarily better than the other overall. Swaddlers and Baby Dry have been designed for different contexts. Swaddlers are better for newborns with sensitive skin while Baby Dry diapers are best for absorbing high volumes of liquid overnight.
Final Thoughts
Both Pampers Baby Dry and Pampers Swaddlers are amazing diapers, but depending on the age of your baby and the time of day, one might suit you better.
For babies under 6 months with sensitive skin, Swaddlers are ideal due to their softness and snug fit. Baby Dry diapers come into their own at night when you need to rely on absorbency.
Alternatively, for intrepid infants, Pampers Cruisers are the safest choice.