If you're like most sports fans, you take pride in your team's unique name.
Whether it's the Tigers, Raiders, or even the Lollipop Guild, each team has its own identity that sets it apart from all the others.
But coming up with a good team name can be tough. If you're struggling to come up with memorable names, don't worry – we've got you covered.
Check out our list of different ideas for team names for inspiration. You're sure to find something perfect for your squad.
Go get 'em, tigers!
How Do You Name a Team?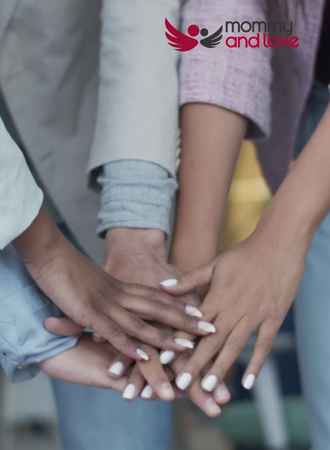 When it comes to naming a team, there are a few things to keep in mind.
First, the name should set the tone for the team.
Are you looking for something serious or light-hearted?
Once you've decided on the tone, it's time to find a common theme. This can be something as simple as a shared interest or hobby.
If you're having trouble coming up with ideas, try asking other members of the team for their input.
Lastly, once you've settled on a name, it's important to get feedback from the entire team involved.
This will help ensure that everyone is on board with the name and that there are no negative connotations.
With these tips in mind, you'll be sure to come up with a great team name in no time!
The Importance of Team Names
When it comes to team sports, having a catchy and interesting team name is important. It can help create a sense of unity and identity for the team, as well as make them more memorable to fans and opponents.
Team names give teams identity and a sense of togetherness.

Catchy and easy to remember

A badass team name can intimidate opponents.

A cool team name can make fans feel more connected to the team.

A good team name builds morale and encourages teamwork.

Having a good team name can make practice more fun.

A good team name shows pride in the team.

A good team name can help players bond with each other.

Cool names can help a team succeed.

Team names should be chosen carefully to reflect the team's goals, values, and image.
Tips For Choosing A Good Team Name
When choosing a team name, it is important to keep a few things in mind.
First, the name should be catchy and easy to remember.
It should also be representative of the team's purpose or identity.
Finally, the name should be appropriate for the sport or activity in which the team is participating. With these things in mind, here are a few tips for choosing powerful team names:
Brainstorm a list of possible names.

Narrow down the list based on the criteria mentioned above.

Choose a name that best represents the team and its goals.

Make sure the name is appropriate for the sport or activity in which the team is participating.

Have fun with it! A good team name can help to build team morale and make the experience more enjoyable for everyone involved.
Good Team Names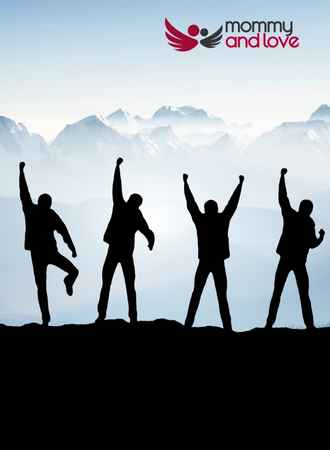 If you're like most people, coming up with a good team name can be really tough.
You want something that is representative of your team and that everyone will get behind, but finding something that meets all those criteria can be tricky.
Luckily, we've put together a list of some powerful team names ideas to help get you started.
Whether you're looking for a name for your team-building exercises or just badass team names, there are a lot of creative names to make your team stand out from the other teams.
1. Victorious Secret
2. The A-Team
3. Limitless
4. Anonymous
5. Bogey Free
6. Brainstormers
7. Dark Horse
8. Tenacious Turtles
9. Doers
10. Dragons
11. Einsteins
12. Elixir
13. Enigma
14. Fireflies
15. Free Spirits
16. Geeks
17. Geniuses
18. Gladiators
19. Gorillas
20. Group Therapy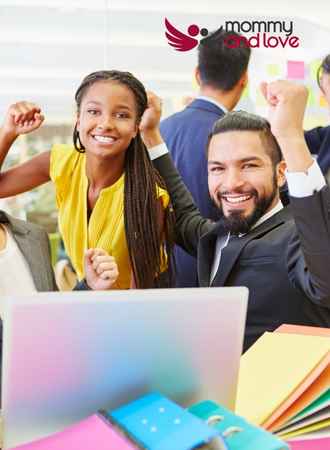 21. Imagineers
22. Mavericks
23. Miracle Workers
24. Ninja Warriors
25. Odd Squad
26. Pace Setters
27. Phoenix
28. Prodigies
29. Protagonists
30. Raiders
31. Rebels
32. Renegades
33. Rock Stars
34. Rule Breakers
35. Spartans
36. Superheroes
37. Titans
38. Trailblazers
39. Trendsetters
40. Victors
41. Visionaries
42. Warlords
43. Wizards
44. Wunderkinds
45. Young Turks
46. Zealots
47. Zen Masters
48. Zhu Warriors
49. Zonkeys (Our personal favorite!)
Funny Team Names
Coming up with a funny name for your team can be hard, but it's important to find one that represents your team well.
You may take the easy route and name your team after your favorite sports teams but where's the fun in that?
Here are some funny team names ideas to help get you started.
1. All-Stars
2. Amigos
3. Aquaholics
4. Bad News Bears
5. Balls of Fury
6. Bananas
7. Barbarians
8. Black Widows
9. Blitzkrieg
10. Blue Barracudas
11. Bogeymen
12. Boozehounds
13. Boston Tea Baggers
14. Brain Trust
15. Brew Crew
16. Cougars
17. Cracked Out
18. Crazy 8s
19. D-Team
20. Dirty Dozen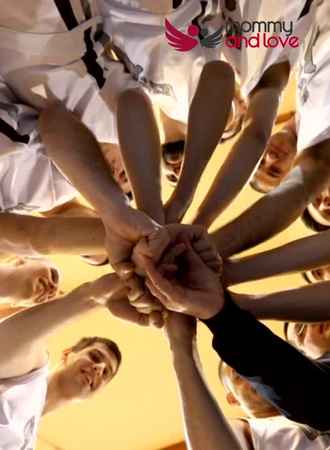 21. Dirty Jobs
22. Divas
23. Eclipse
24. Elite
25. Empire
26. Fabulous Five
27. Fat Cats
28. Fearsome Foursome
29. Femme Fatales
30. Filthy Rich
31. Five-O
32. Flaming Bellybuttons
33. Flying Elvises
34. Four Horsemen
35. Fugitives
36. Funky Monkeys
37. Ganja Growers
38. Gentlemen's Club
39. Ghost Riders
40. Gladiator
41. Godfathers
42. Golden Boys
43. Gremlins
44. Grim Reapers
45. Guardians
46. Guerillas
47. Gut Busters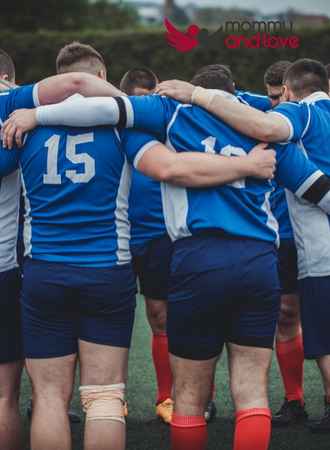 48. Half-Wits
49. Head Hunters
50. Heartbreakers
51. Heavy Hitters
52. Hot Shots
53. Hustlers
54. Incredibles
55. Independents
56. Internationals
57. Islanders
58. Juggernauts
59. Killer Instincts
60. Kings
61. Knights
62. Ladies
63. Land Sharks
64. Lawbreakers
65. Lazers
66. Legion
67. Lynch Mob
68. Mafia
69. Magnificent Seven
70. Marauders
71. Mercenaries
72. Methods of Madness
73. Minutemen
74. Miracles
75. Mob
76. Monsters
77. Mutants
78. Mystic Warriors
79. Myth Busters
80. Nawtzees
81. Nightmare
82. Ninjas
83. Outlawz
84. Phantom Menace
85. Phantoms
86. Piranhas
87. Pistols
88. Predators
89. Prodigies
90. Prowlers
91. Psychedelics
92. Razorsharks
93. Rebels
94. Redcoats
95. Rogues
96. Samurai
97. Savage Gardeners
98. Scorpions
99. Seekers
Here are some cool team names ideas for your and your team:
Cool Team Names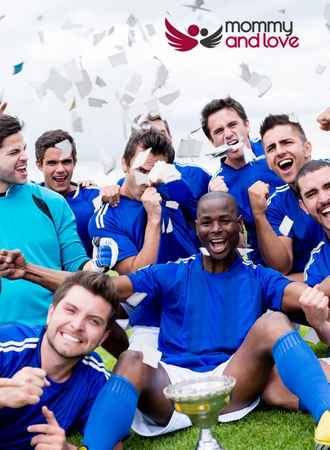 1. A-Team
2. Alpha Team
3. Awesome Blossoms
4. B-Team
5. Bad News Bears
6. Ballistic Angels
7. Band of Brothers
8. Bash Bros
9. Besties
10. Big League Chewers
11. Black Widows
12. Blitzkrieg
13. Blood, Sweat & Beers
14. Blue Barracudas
15. Blue Blazers
16. Blue Collar Workers
17. Blue Wahoos
18. Bogeymen
19. Boozehounds
20. Boston Tea Baggers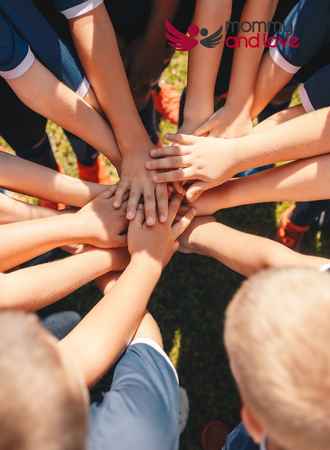 21. Brain Trust
22. Brew Crew
23. Brew Jays
24.Certain Death
25. Champs
26. Checkmate
27. Chicago Hitmen
28. Cincinnati Rollergirls
29. Clan of the Cave Bear
30. Code Blue
31. Cougars
32. Cracked Out
33. Crazy 8s
34. D-Team
35. Dirty Dozen
36. Dirty Jobs
37. Divas
38. Dream Team
39. Dynamite
40. Eclipse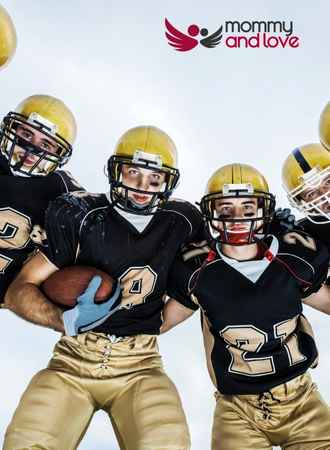 41. Elite
42. Empire
43. Fabulous Five
44. Fat Cats
45. Fearsome Foursome
46. Femme Fatales
47. Filthy Rich
48. Five-O
49. Flaming Bellybuttons
50. Flying Elvises
51. Four Horsemen
52. Fugitives
53. Funky Monkeys
54. Gang Green
55. Gentlemen Growers
56. Gentlemen's Club
57. Ghost Riders
58. Gladiator
59. Godfathers
60. Golden Boys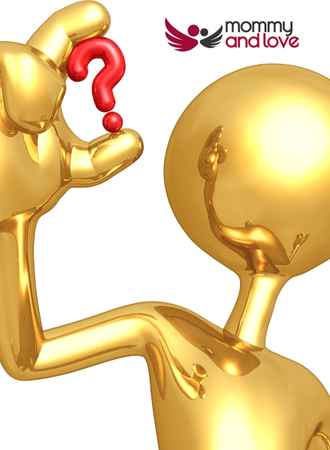 61. Gremlins
62. Grim Reapers
63. Guardians
64. Guerillas
65. Gut Busters
66. Hairtrigger Addicts
67. Half-wits
68. Happy Hour All-Stars
69.Hell's Angels
70. High Rollers
71. Hitmen
72. Hollywood Hunks
73. Honey Badgers
74. Hornets
75. Hostile Takeover
76. Hustlers
77. Imperial Stormtroopers
78. In-N-Out Burger All-Stars
79. Incredibles
80. Infectious Diseases B Squad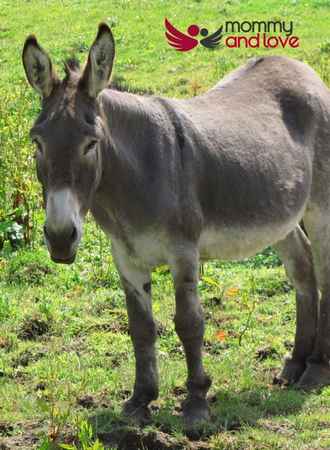 81. Jackasses
82. Jesters
83. Juggernauts
84. Killer Instinct
85. Kingsmen
86. Kung Fu Tigers
87. Land Sharks
88. Legion of Doom
89. License to Kill
90. Lion's Den
91. Magnificent Seven
92. Mafia
93. Major League
94. Masterminds
95. Mercenaries96. Minute Men
97. Mobsters
98. Muffin Tops
99. Murder Incorporated
100. Fearless and United Guards (FAUG)
Best Team Names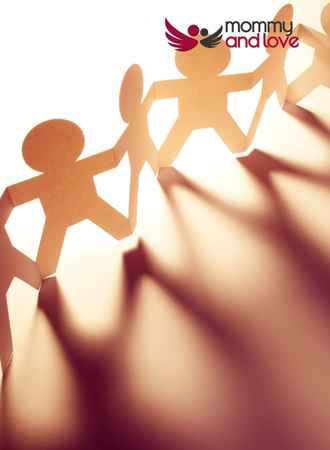 Here are some tips to help you choose the best team name ever:
Keep it simple – A team name should be easy to remember and pronounce. Avoid names that are too long or complex.

Make it meaningful – Choose a name that has some sort of meaning or connection to your team or company. This will help make it more memorable.

Be creative – Brainstorm with your team members to come up with some creative and catchy team name ideas. Think outside the box!

Avoid offensive terms – Steer clear of any team names that could be considered offensive or inappropriate. This could reflect badly on your company or group.

Test it out – Once you've come up with a few potential names, test them out on a few people outside of your team to get their opinion. You want to make sure that the name you choose is one that everyone can agree on and is proud to be a part of!
Here is a list of some of our favorites:
Arsenal
Badasses
Band of Brothers
Battle Born
Battlefield
Black Ops
Brotherhood
Bullets
Clan
Combatants
Commandos
Company
Cool Name Pending*
Cult of Personality
Damage Inc.
Deadly Force
Death Squad
Destruction
Domination
Dragons
Dream Team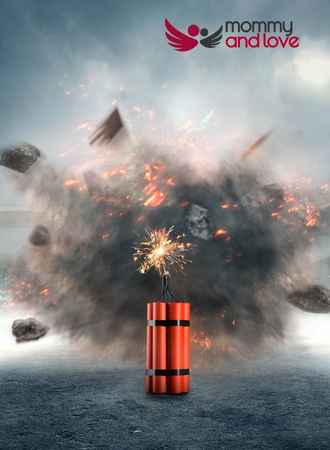 Dynamite
Eclipse
Empire
Enemies of the State
Executioners
Force Recon
Fusion
Gangsters
Ghosts
Gladiators
Gunslingers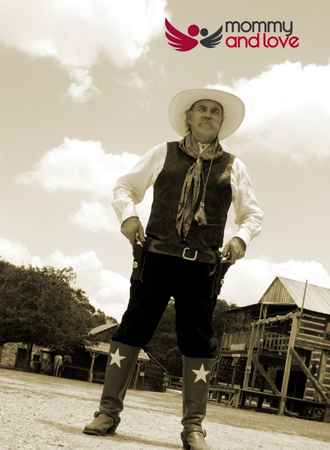 Holy Rollers
Inferno
Insurgency
Killaz
Legion
Liberators
Mafia
Mercenaries
Method of Destruction (MOD)
Minutemen
Nemesis
New World Order (NWO)
Nightmare
No mercy
Noobs
Nuclear warheads
Occupation
Olympus Mons
Phoenix
Predators
Renegades
Revolutionaries
Shock and Awe
Skull Crushers
Special Forces
Spectres
Surgical Strike Team (SST)
Terminators
The Alliance
The Army of Darkness
The Company
The Corporation
The Cartel
The Syndicate
Throttle
Titans
Trigger Happy
Unstoppable Force
Vendetta
Victory or Death!
War Pigs
Warlords
Fantasy Football Team Names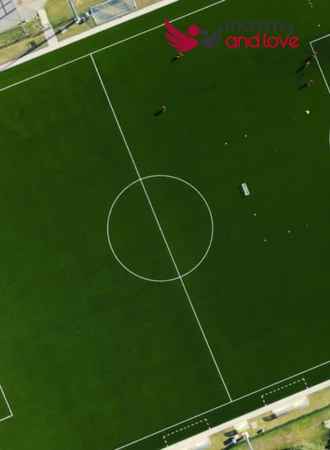 If you're a fan of sports teams, you know that naming your fantasy football team can feel like a daunting task.
After all, this is a team that you'll be spending a lot of time with over the course of the season. But don't worry, there are plenty of ways to come up with a great name for your squad.
One approach is to simply use your favorite players' names. This can create a sense of camaraderie and make it easy for you to root for your team.
Another option is to choose a name that reflects your team's strengths. If you have a particularly strong group of wide receivers, for example, you could go with something like "The Air Raid."
Finally, you can also just have some fun with it and go with a humorous or clever name.
No matter what route you decide to go, picking a great name for your fantasy football team is sure to give you a leg up on the competition.
1. The Mighty Morphing Fantasy Footballers
2. Four Downs for What?
3. Gridiron Gurus
4. Touchdown Mamas
5. The Fantasy Forecast
6. All Downhill From Here
7. Blitzkrieg Board Members
8. No Punt Intended
9. The Replacements
10. Team Name Here
11. championship chasers
12. underdogs
13. Monday morning quarterbacks
14. benchwarmers
15. first-stringers
16. all-stars
17. the pros
18. Rookies and Rejects
19. The Team Formerly Known as the Rams
20. Losing is Our Super Bowl
21. We Suck So You Don't Have To
22. The No-Names
23. The Doormats
24. The Bums
25. The Joke
26. The Slugs
27. The Losers
28. The Also-Rans
29. The Never-Were's
30. The Has-Beens
31. The Coulda-Shoulda-Woulda's
32. The Wanna-Bes
33. The Never-Will-Bes
34. The Doomed
35. The Hopeless
36. The Damned
37. Club Med
38. America's Team
39. The World's Greatest Team
40. God's Team
41. Satan's Squad
42. The Cheaters
43. The Refs
44. The Injuries
45. The Chokers
46. The Unlucky
47. The Underprivileged
48. The Undersized
49. The Weak
50. The Slow
51. The Feeble
52. The Dregs
53. The Doormat of the Universe
54. The Laughing Stock
55. The Worst Team Ever
56. The team that shall not be named
57. The Embarrassment
58. The Disgrace
59. The Shame
60. The Joke of the League
61. The Butt of all Jokes
62. The team you love to hate
63. Your worst nightmare
64. Public Enemy Number One
65. The Antichrist
66. Judas Iscariot and the Eleven Traitors
67. The Benedict Arnolds
68. The Traitors
69. The backstabbers
70. The double-crossers
71. The turncoats
72. Sellouts
Clever Team Names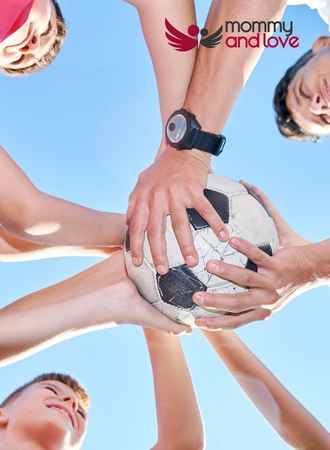 If you are looking for some inspiration, here are some clever team name ideas to get you started.
The A-Team
The Dream Team
5 for Fighting
Chicken Noodle Hoop
Furious George
Guns N' Poses
Hangin' with Mr. Cooper
Heir Apparents
Imperial Stormtroopers
Lakers in a Brownout
Loserville
Misfits
The No-Names
Outta My League
Phony Ballers
The Rejects
Scrubs
Second Stringers
Super Friends (of LeBron)
The B-Team
The D-League All-Stars
The benchwarmers
The Glee Club
The substitutes
The underdogs
Trash talkers
Walk-ons
Fantasy Hockey Team Names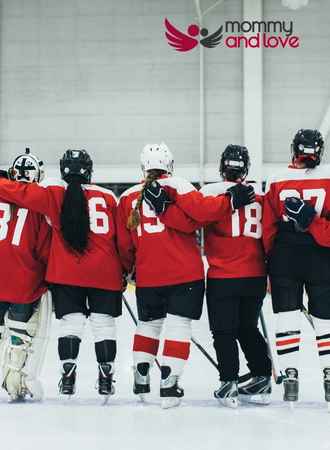 If you're like me, then you love playing fantasy hockey.
Giving your fantasy team a cool name is a fun way to enjoy watching sports.
That's why I've put together this list of fantasy hockey team name ideas for you to use. Here's the list of awesome team names:
1. The Mighty Ducks
2. The Hockey Misfits
3. The Slapshot Sensations
4. The Ice Breakers
5. The Cool Cats
6. The Puck Stops Here
7. The Great White North Stars
8. The Limitless Lancers
9. The Flying Vipers
10. The Dangleberries
11. The Alley Cats
12. The Rink Rats
13. The Ice Hogs
14. The Frozen Fools
15. The Snow Plowmen
16. The Winter Warriors
17. The Blizzard Bunch
18. The Ice Cubes
19. The Snow Bunnies
20. The Frosty Flakes
21. The Cold Shoulder Shredders
22. The Sled Dogs
23. The Ice Princesses
24. The Wolves
25. The Icy Hot Stove League All-Stars
26. Chilly Willies
27. The Snow Angels
28. The Frost Bitten
29. The Frozen Few
30. The Blue Ice Bombers
31. The Winter Olympians
32. The Whiteout Wonders
33. The Snow Plows
34. The Avalanche
35. The Icebergs
36. The Slippery Slopes
37. The Frosty Fixes
38. The Snowmen
39. The Icicles
40. The Brain Freeze
41. The Snow Flakes
42. The White Wipers
43. The Frostbiters
44. The Frozen Chosen
45. The Snowballers
46. The Ice Hacks
47. The Chill Pill Poppers
48. The Cool Whip Crackers
49. The Polar Bears
50. The Subzero Heroes
51. The Ice Capaders
52. The Snow Flakes
53. The Frosty Mugs
54. The Whiteout Wonders
55. The Chill Chasers
56. The Icy Blades
57. The Frozen Feisty Fools
58. The Cool As A Cucumber Club
59. The Absolute Zero Zeroes
Basketball Team Names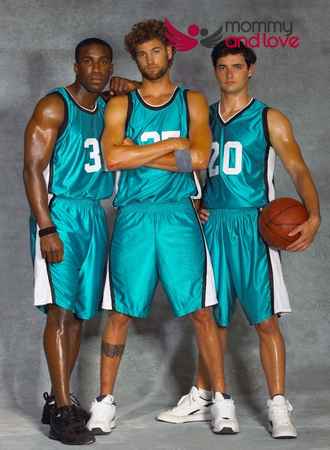 Do you have what it takes to make a winning basketball team? Well, maybe not in the traditional sense of the word. But, with the right name, your team could be unstoppable!
Check out these ideas for badass basketball team names that will inspire fear and respect in your opponents.
Are you ready to ball like a boss?
1. Alley-Oops
2. Bam!
3. Bank Shots
4. Buzzer Beaters
5. Dunkadelic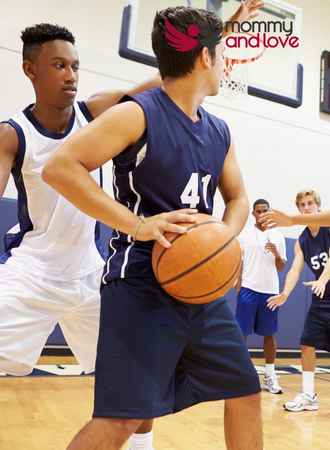 6. Fast Breakers
7. Flying High
8. Globetrotters 9. Half-court heaves
10. Hoop Dreams
11. Hotshots
12. Jumpers
13. Layups
14. March Madness
15. Netpreneurs
16. No Dribblers
17. Pick and Roll
18. Rainmakers
19. Rejection Kings
20. Rim Rattlers
21. Slam Dunkers
22. Stealers
23. Swish!
24. The Franchise
25. The Greats
26. The Show
27. Triple Threats
28. Victors
29. Wealthy Ballers
30. Winning Attitude
31. X-treme Ballers
32. Young and Reckless
33. Above the Rim
34. All Stars
35. Ballerinas
36. Ballerz
37. Basketcases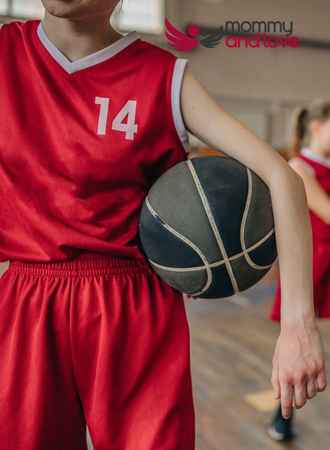 38. Beginners
39. Black Mambas
40. Block Party
41. Brutal Ballers
42. Budding Stars
43. Cinderella Story
44. Court Jesters
45. Cream of the Crop
46. Elite
47. Famous Amos
48. 5th Avenue Ballers
49. Flood
50. Generals
51. Goonies
52. Half-court All-Stars
53. Kings
54. Leaders of the Pack
55. Lionesses
56. Little Ballers
57. Majestic
58. Midgets
59. Miracle Workers
Best Soccer Team Names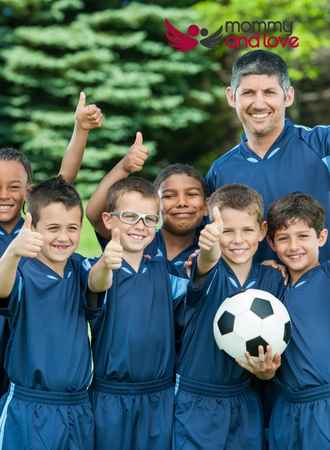 What's in a name?
Quite a bit, actually. Your team's name is the first thing your fans see and it can make or break their support for you.
So if you're looking to create a new soccer team, or are just in need of some inspiration, here are some of the best soccer team names around.
4eva Blanco
All Aboard the Bus
FC Bayern No-Mercy
All that Glitters isn't Gold
Beautiful Game FC
Beep Beep I'm a Sheep
Better Late Than never
BSC Young Boys
Can't Touch This
Cleats and Cleavage
Come on you Spurs
Death or Victory
Defenders of the Motherland
Drunken Sailors
E Pluribus Unum
FC Barcelona
The Flying Dutchmen
Glory Hunters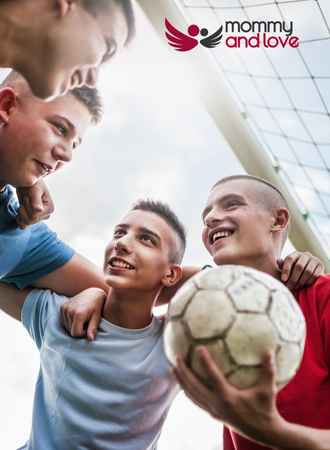 God is a Gooner
Gooners
Gunners
Invincibles
Ladies Who Lunch FC
Men in Tights FC
Milan Lab Rats
Never Say Die
No Hope in Hell FC
One Shot One Goal
Park the Bus FC
Pass and Move FC
Red Devils
The Reserves
Rollem to the Top
Silent but Deadly FC
Sons of Pitches FC
Soul Train SC
Start from Scratch FC
Supernova FC
Team Spirit
That's Amore FC
Top of the League
Total Football Club
Trophy Hunters
United We Stand
Wanderers
We're Gonna Score! FC
White Lightning
Win or Go Home FC
World Domination FC
You Can't Handle the Truth! FC
Zeus FC
Best Volleyball Team Names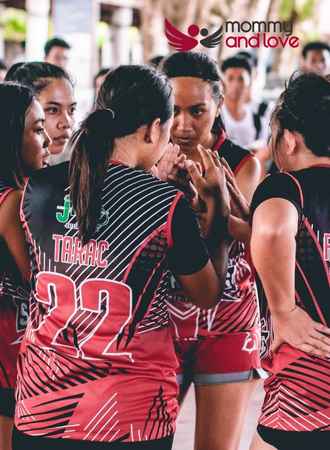 There is no sport quite like volleyball. The excitement of watching the ball fly back and forth across the net is undeniable.
But what makes volleyball even more fun is the clever team names players come up with. Here are some of our favorite volleyball team names.
1. Spiking Unicorns
2. Bumpin' Beetles
3. Diggin' Dragons
4. Sets on the Beach
5. Killer spikes
6. Power Puff Girls
7. Blocks
8. Service Ace
9. Hitters
10. Spikers
11. Liberos
12. Setters
13. Passing Ponies
14. Diving Dolphins
15. Volley Llamas
16. Bumpin' Buddies
17. Setting Sail
18. Smashing Seagulls
19. Flaming Felines
20. Ragin' Raptors
21. Jungle Cats
22. Lion Tamers
23. Tiger Paws
24. Mighty Coyotes
25.Howling Wolves
26. Raging River Otters
27. Stampeding Horses
28. Sprinting Cheetahs
29. Flamingos
30. Blue Crabs
31. Killer Whales
32. Pink Piranhas
33. Green Gators
34. Red Rhinos
35. Venomous Vipers
36. Fire Ants
37. Charging Bulldogs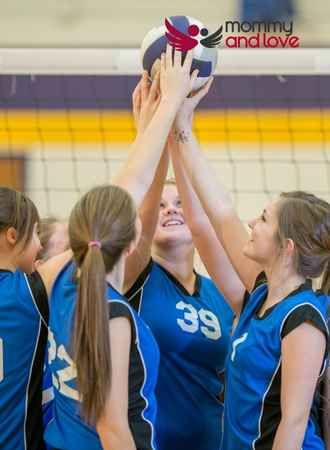 38. Snapping Turtles
39. Soaring Eagles
40. Fluffy Bunnies
41. Stomping Gophers
42. Raccoon Raiders
43. Bandits
44. 45. Cougars
46. Wildcats
47. Wolverines
48. Spartans
49. Mustangs
50. Cornhuskers
51. Fighting Fixers
52. Tar Heels
53. Crimson Tide
54. Hoosiers
Baseball Team Names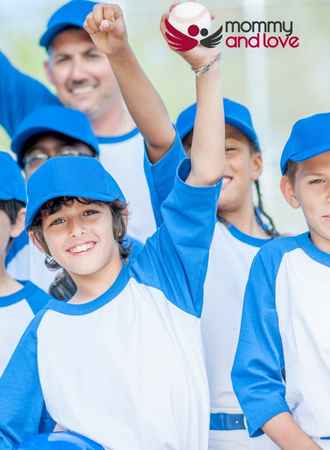 When it comes to baseball, there are a few things that are key to the game – the bat, the ball, and of course, the team name.
Your team's name is what players and fans alike will use to identify your squad, so it's important to choose one that is both meaningful and memorable.
If you're struggling to come up with a good name for your team, check out this list of ideas. You're sure to find something that fits your group perfectly!
1. The Cracked Batters
2. The Home Runners
3. The Base Stealers
4. The All-Stars
5. The World Series Champs
6. The Hall of Famers
7. The Greats
8. The Legends
9. The Dream Team
10. The Miracle team
11. Team USA
12. The Underdogs
13. The rookies
14. The comebacks
15. The superstars
16. The prodigies
17. The fan favorites
18. The crowd pleasers
19. The show stoppers
20. The home run hitters
21. The grand slammers
22. The no-hitters
23. The perfect games
24. The walk-off winners
25. The Division Champs
26. The League Champs
27. The World Champions
28. The defending champions
29. The back-to-back champions
30. Team Name Here!
99 Nerdy and Geeky Team Names
1. Victorious Secret
2. The A-Team
3. Team Awesome
4. The Incredibles
5. The Avengers
6. Justice League
7. Guardians of the Galaxy
8. X-Men
9. Fantastic Four
10. The Expendables
11. Suicide Squad
12. Ocean's Eleven
13. The Dirty Dozen
14. The Magnificent Seven
15. The Three Musketeers
16. Robin Hood and his Merry Men
17. King Arthur and the Knights of the Round Table
18. The Hobbiton Five
19. The Fellowship of the Ring
20. The Council of Elrond
21. The Army of the Dead
22. The Rohirrim
23. Gondor
24. Rohan
25. Mordor
26. Minas Tirith
27. The Shire
28. Rivendell
29. Lothlórien
30. Moria
31. Helm's Deep
32. Isengard
33. Orthanc
34. Barad-dûr
35. Mount Doom
36. Mordor Orcs
37. Uruk-hai
38. Sauron
39. Saruman the White
40. Gandalf the Grey/Gandalf the White
41. Radagast the Brown
42. The Nazgûl
43. Aragorn II Elessar
44. Legolas Greenleaf
45. Gimli son of Glóin
46. Boromir son of Denethor II
47. Merry Brandybuck
48. Pippin Took
49. Samwise Gamgee
50. Frodo Baggins
51. Bilbo Baggins
52. Gollum/Smeagol
53. Sauron's Ringwraiths
54. The Eagles
55. Treebeard/Fangorn
56. Galadriel
57. Elrond Half-elven
58. Arwen Undómiel
59. Lord of the Ringers
60. The Fellowship
61. The Hobbits
62. XX Men
63. Dwarves
64. Elves
65. Ents
66. Orcs
67. Trolls
68. Ringwraiths
69. Dragoneens
70. Balrogs
71. Wizards
72. Hobbiters
73. Aragorners
75. Gimli
76. Legolas
77. Boromir
78. Merry Men
79. Pippiners
80. Samwise
81. Frodo
82. Bilbo
83. Gollum/Smeagol
84. Sauron's Ringwraiths
85. The Eagles
86. Treebeard/Fangorn
87. Galadriel
88. Elrond Half-elven
89. Arwen Undómiel
90. Sauron
91. Saruman the White
92. Gandalf the Grey/Gandalf the White
93. Radagast the Brown
94. The Nazgûl
95. Mount Doom
96. Mordor Orcs
97. Uruk-hai
98. Isengard
99. Orthanc
57 Harry Potter Inspired Team Names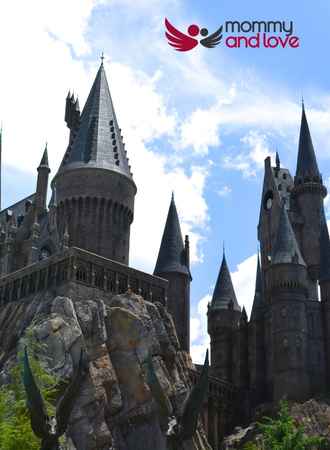 1. The Marauders
2. The Orderers of the Phoenix
3. Dumbledore's Army
4. The Triwizard Champions
5. Hogwarts Quidditch Team
6. The Slytherin Quidditch Team
7. The Hufflepuff Quidditch Team
8. The Gryffindor Quidditch Team
9. The Ravenclaw Quidditch Team
10. The Hogwarts House Cup Champions
11. The Yule Ball Champions
12. The Triwizard Tournament Losers
13. Stuck in the middle with Slytherin
14. Weasleys' Wizard Wheezes
15. The Dursleys
16. Death Eaters
17. The Dark Lord's Army
18. Voldemort's Minions
19. The Inferi
20. The Basilisk
21. Aragog's horde
22. The Giant Squid
23. The Whomping Willowers
24. The Forbidden Foresters
25. Knockturn Alley Gang
26. Diagon Alley Gang
27. Azkaban Gang
28. The Dementors
29. The Aurors
30. The Order of the Phoenix Queens
31. Hogwarts Kings
32. The Ministry Miners
33. St Mungo's Mixers
34. Gringotts Wizarding Welps
35. Ollivanders Wanderers
36. Florean Fortescue's Ice Creamers
37. Madam Malkin's Robers
38. Weasley's Wizard Wheezes
39. The Quidditch World Leaders
40. The Triwizards
41. Platform 9 3/4 'ers
42. King's Cross Studs
43. Hogwarts Expressers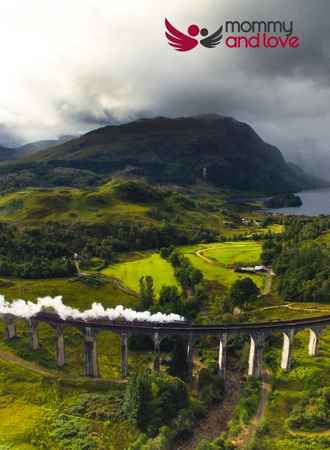 44. The Knight Bussers
45. The Gryffindor Lions
46. The Hufflepuff Badgers
47. The Ravenclaw Eagles
48. The Slytherin Serpents
49. Hagrid's Hutters
50. Dumbledore's Army Rejects
51. The Slug Club
52. S.P.E.W.
53. D.A.D.A.
54. The Duelling Club
55. Ravenclaw's Bluebelles
56 .Gryffindor's Golden Flames
57. Hufflepuff's Honeybunnies
Conclusion on Funny Group Names
So, whether you're a sports team looking for a great name or just want to have some fun with your friends, we hope our list of funny names gave you some ideas for your group name.
This article was written by: Gian MIller – Full-Time Writer, Baby Whisperer & Dad of 3.
Gian spends a lot of his time writing. A self-proclaimed baby whisperer, Gian has been through it all with his own children and is passionate about sharing his hard-won wisdom with other parents. When he's not writing or changing diapers, you can find him playing the guitar or watching baseball (or preferably both at the same time).