Are you looking for a way to save money on cloth nappies? Then consider buying used reusable nappies. But are they safe? Read below to find out.
TLDR: Yes, second-hand cloth nappies are safe to use and buy, but there are some pitfalls to consider. You need to ensure the transaction is safe, that you have seen a number of photographs showing the condition of the nappies, up close, and when you get them put them through a strip wash and deep clean to sanitise them.
A Guide to Buying Second Hand Nappies
There is a common misconception in the UK and US that second-hand reusable nappies are not safe, so parents may be reluctant to buy them used. However, this is simply not true! There are many benefits of using second hand cloth nappies over disposable ones, including financial savings but also helping our environment by reducing the amount of waste created.
Buying second hand cloth nappies is a good way to start your cloth nappy journey without risking a major initial investment. We talk you through where to buy, what to look for, and what to do once you have received your new to you nappies.
Why would you buy Used Cloth Nappies?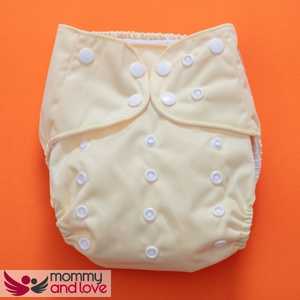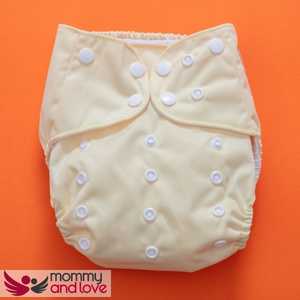 There are a number of reasons why you might want to buy used cloth nappies.
For some, it is simply about choosing an environmentally friendly option and reducing the amount of waste that goes into landfill sites or incinerators.
However, there can be financial savings too when buying used reusable nappies over new ones with most families saving hundreds of pounds a year by going down the reusable nappy route.
When buying second hand cloth nappies, you will be able to find well-loved products that have been well looked after and are in good condition. You can choose from different types of reusable nappies including one sized nappies, sized nappies, and pocket nappies all for much cheaper than buying new.
Save Time – They'll be more absorbent than
When you buy new nappies you have to prewash up them up to 10 times to come to full absorbency if they are made from natural materials. This prewash is to wash out all of the natural oils within the fabric to ensure they are at maximum capacity. This is important for fitted nappies, terry nappies, terry squares and boosters. When you get pre loved nappies this is all done for you!
Save Effort – You can try different styles and brands easily
The last thing you want to do is spend huge money on nappies. The fact that I can buy second hands at cheaper costs allows me to try several styles and brands. If I do not like them or they just don't work out for me as a mum, then I can easily sell those on and recoup some of my money.
Save Money – It's cheaper than buying new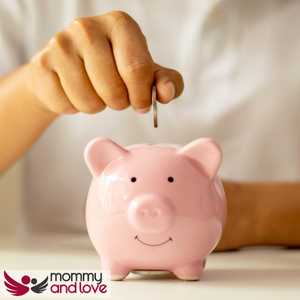 If you decide to wash your nappy every two days then you will need at least 20 nappies per child. 1 nappy can cost you around £15-25 to buy new.
Buy second hand for less money and hopefully buy some clothes and nappy items later on.
Good condition used nappies should be no more than 50% of the new price, and often are much less. Buying reusable nappies is always cheaper in the long run compared to using disposable nappies.
Save the Planet – It's better for the environment
Of course, buying secondhand is always beneficial for the environment. Did you think twice about using a second hand me down baby outfit? Probably not! T
Where can I buy second hand nappies?
Sites with specific uses for cloth nappies : Web site website. On Facebook – either through their marketplace or on buying/selling or parenting groups. Classified advertising sites – for example Gumtree in England or Craigslist in US. Nearly New Sales – Like those run by NCT (National Childbirth Trust) In Charity Shop – this clearly will go down to luck but I managed to find a good deal from eBay yesterday. I am cleaning up 3 for £1 baby boxes to find a bag of Littles and Bloomz Nappy in excellent shape.
Safe payment and postage
The PayPal Goods Service option offers both buyers and sellers the most secure solution of payment. Request nappies to be delivered using tracking and request the seller to forward a photo of the tracking number on the parcel. If not then there cannot be a way of finding the nappies or. For expensive purchase signature on delivery is a good choice if you're unsure or don't know how safe the area is where the recipient lives. They provide both parties responsible for their participation in transactions.
What to check for when buying used cloth nappies
When buying second-hand nappies you want to know how much use they get off. Therefore, you are primarily interested with regard to the conditions and prices. Please check out the question section when you're assessing second hand products. Tell me the best question you asked.
What is the price and what does this include?
What brands / colors of nappies are included? Does this also require boosters or are they included separately? Consider what's the comparison between the price of cloth nappies that's already new. If the difference is minimal then you'll probably be wise to buy new clothes that you'll be able to have more wear out of. Second hand also gives the ability to negotiate a lot. In short, just because the sellers have specified a specific price does not mean that it's not open for offers. Watch the Paypal fees.
How many times can you use reusable nappies?
This depends on the nappies type and material. A polyurethane laminate waterproof cover will not last as long as a terry square. Tots bots don't last long at all. Depends on the brand and velcro and wear and tear. Not all parents are careful or have washed effectively. Some have just done continual hot wash and this can cause wear as can napisan. Birth to potty nappies will have had more usage than newborn nappies which can sometimes be barely used.
Compare the new Nappy price to what is wanted secondhand. Ask for an image of the napkins; the inside of the pillow and the inscription of the packet. If you hesitate to buy the nappies online do not buy them. There will come more products to sell. Don't base questions on facts or beliefs about this condition. If you are not so sure you don't buy them, there's always more nappies for sale and lots of them available for sale. Cheap nappy lasts about a month and it will fall apart eventually.
What does EUC mean?
Some terms may also be used as the condition of second-hand nappies. Symptoms may include cracking cracking, fading or ball-holding in inserts, stretched elastics or greyness. This waterproof layer is usually created from Polyurethane Laminat (PUL). There are a number of variations in the quality of this material. Some clothes uses fabric materials which are not good quality to determine whether they use good quality fabrics for their clothing. Inserts can be made of bamboo cotton or microfluids. If the nappies weren't properly washed Bamboo has a long history of ammonia degradation. Great condition sold stains microfibre.
Does the PUL have holes or cracks?
Delamination occurs when PUL's polymer backing physically escapes from the fabric in it. Delamination does not necessarily mean that the fabric is useless however it results in it being vulnerable to tearing and as it gets torn liquid will seep out. Delamination will occur if the PUL employed were inferior and if exposed to excessive high temperatures during the service (eg 90 degree sanitisation cycle) exposed to high or low levels of pH. Unlike the typical clean nappies that look more like cloth and look less sticky the adhesive sheets are transparent and have a thinner surface.
Tell me the condition of the PUL?
PUL stands for polyurethane lamination, the polyurethane that lies inside the nappy or wrapped. These pieces tend to split with each successive washing cycle allowing the coating to dry and form holes rather than in a wash basin like in a dry sauna. Be sure to inspect the nappies and wrap you are considering purchasing to ensure the PUL has no obvious holes and doesn't look too thin at times. PUL makes the nappy so waterproof the.
Are they stained or smell?
Ask how the previous proprietor washed up the nappies. This should notify people whether there is ammonia damage or soiling left under the insert. Ineffective detergents will not properly remove soiling leading to ammonia damage. Some people assume they follow the Clean Cloth Nappies rule but it's untrue. See our Routine Basics page for more information about cleaning. Don't assume they do really follow the advice they got because most people do not follow CCN routines. It is now more prevalent for sellers to advertise their nappy as S&S or washing with Cleaned.
Is the seller the first, second or third owner?
Sale listings often include a label for using the nappies from a few months to at least one hundred and a few times once. Large collections typically mean less use whereas a smaller collection means frequently use. Consider the age of nappies this is important when buying the one size fits most (OSFM) nappie nappy as they are continuously used from birth to restroom training (2 – 3.
How long have they been used for?
Just because nappies are cheap doesn't necessarily imply it has any use at all. Nappies can be worn for 2-3 year for 2 or 3 children. They may have known the family via several children. In this case you will want to reconsider the lot you'm selling or at least come up with a price that reflects the amount of use you'll get from them. You could buy nappies that have existed for at the very least 10 years so maybe they have little life around them.
Do elastics need replacing?
Lastin elastic can crack and tear as it increases in weight. Braided elastics have elasticity. Seamstresses can also replace elastics for an expense. The costs to replace elastics varies depending on your nappies. More info can be found here.
The condition of inserts/ boosters
Bamboo boosters oxidize into an ammonia hazard when they are poorly washed. You could strip and disinfect any booster which has an ammonia smell to them or simply buy new to use in your secondhand linen nappies.
How do you disinfect second-hand cloth nappies?
We suggest always doing a strip clean on your second-hand nappies, then a deep clean. A good wash will sort many issues out.
What to do with used reusable nappies?
If you have old used real nappies don't just put them in your household waste. You can choose to sell them (following our guide above) or recycle or repurpose them. We've got a full guide to what to do with old nappies here. Old swim nappies can be given to the local swimming club or another local child.
Are second hand nappies hygienic?
When cloth nappies are wiped out with a nonbiological powder they need to be washed. If you get so confident that the hair is dry you may rinse them a little more often to remove the dirt but then use them again. It's possible to strip and sanitise the nappie if the bag is new and first bought on site. . This should ensure all of the ammonia smell is removed from the environment along with all of the minerals inside them. If you buy a second hand nappy with Velcro tabs you might find you need to clean them to remove any dust accumulated here.
This article was written by: Gian MIller – Full-Time Writer, Baby Whisperer & Dad of 3.
Gian spends a lot of his time writing. A self-proclaimed baby whisperer, Gian has been through it all with his own children and is passionate about sharing his hard-won wisdom with other parents. When he's not writing or changing diapers, you can find him playing the guitar or watching baseball (or preferably both at the same time).