If you are looking for some baby name inspiration, then baseball names can be a great place to start, there is nothing like naming your son after your favorite football star or team! If you want to pay homage to your favorite team or player, then memorialising them in your baby name or middle name can be a great idea!
The sport is uniquely American; a baseball-themed name will make your child stand out as a true patriot in any setting they find themselves in.
Pop culture loves baseball; tons of movies and songs have been made about the sport, so your child will never be without a conversation starter.
Baseball names are easy to spell, which means no other kids on the playground can make fun of your child for their name.
The world of baseball is filled with epic stories of good versus evil and underdog versus favorite, so your baby will always have plenty of examples to follow in their own life.
Names inspired by the sport are perfect for both boys and girls.
You don't have to be a diehard baseball fan to want to name your baby after a professional baseball player, but being one sure does make it more fun!
The names and nicknames of MLB players are just so much fun to say and think about. They're also great conversation starters—you might start talking about the game on TV.
Baby Names Inspired by Baseball Players
These are twenty baby names from baseball players. They're a good source of inspiration for anyone looking to name their baby after a famous sports player.
Barry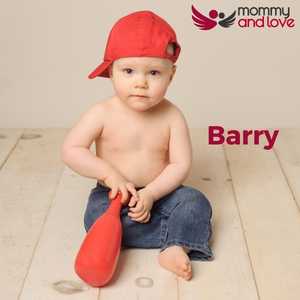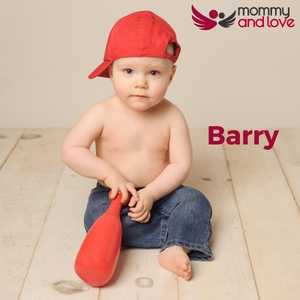 Barry Lamar Bonds is another all-time great who inspired many parents to name their sons after him after he broke Hank Aaron's career home run record. Making it a great choice if you're looking for a unique name that isn't too trendy or overused.
Charlie
Charlie Hustle, aka Pete Rose, is a Hall of Fame player who got his nickname for the aggressive way he played the game. See Names that go with Charlie
Travis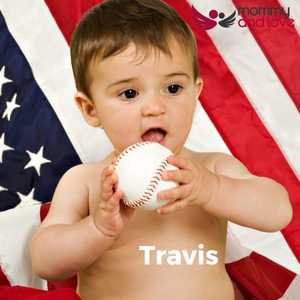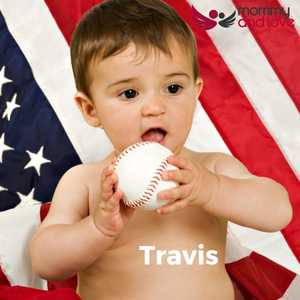 Odubel
Odubel David Herrera Jr. plays center field for the Philadelphia Phillies of Major League Baseball. He was given the moniker "El Torito" by his father while he was a young baseball player.
Justin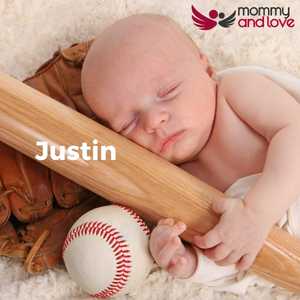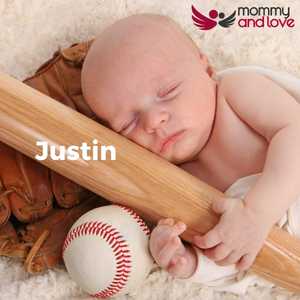 Justin Matthew Turner is a Major League Baseball third baseman for the Los Angeles Dodgers in the United States. See names like Justin.
Aaron
Right fielder for the New York Yankees of Major League Baseball in the United States (MLB). In 2017, he was named the American League Rookie of the Year. See Middle names that go with Aaron.
Roy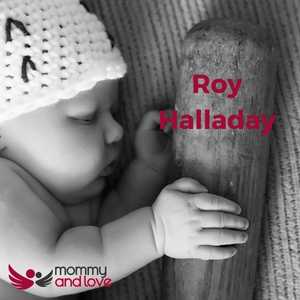 Harry Leroy "Roy" Halladay III was an American professional baseball pitcher, who played in Major League Baseball for the Toronto Blue Jays and Philadelphia Phillies between 1998 and 2013.
Nolan
The name is derived from baseball legend Nolan Ryan, who was nicknamed "The Ryan Express." See Names that go with Nolan.
Gleyber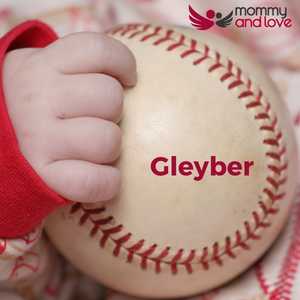 Gleyber Torres is a baseball star who has already made a name for himself among baseball legends.
Bartolo
His name is synonymous with greatness. He is one of the baseball players who has inspired young children and adults alike.
Boog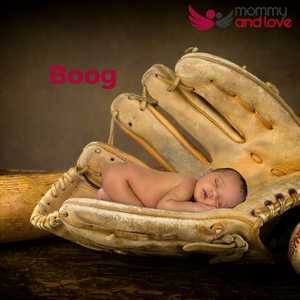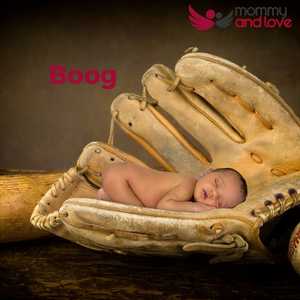 Boog Powell is a baseball legend whose name is known by fans all across the country. He will always be remembered as one of the greatest sluggers of all time.
Hershey
A baseball legend's name and was one of baseball's first African American baseball player.
Freddie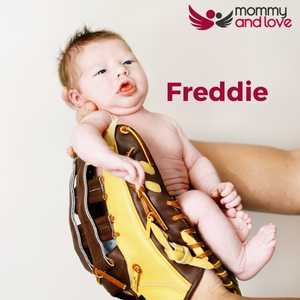 The name of the baseball legend, is Fred McGriff, a 6-time All-Star first baseman and a key member of World Series-winning teams in both Atlanta and Tampa Ba. See what is Freddie short for.
Roger
If you're looking for something a little more obscure, Roger Maris played right field for the Yankees.
Reggie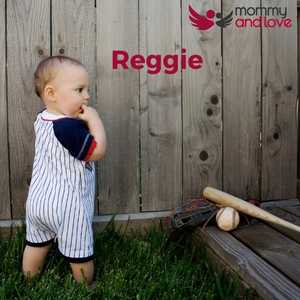 Known as Mr. October for his prowess during the postseason and induction into the Hall of Fame for his remarkable career, there is no question that Reggie Jackson is one you'd like to name your baby boy after!
Popular Girl Baseball Names
The world of baseball has been traditionally dominated by men, but there are plenty of women who play the game as well.
In the world of baseball, there are some popular girl names.
Ruth
Ruth (Hebrew Origin) meaning 'friend' should be the perfect fit for the baby name as it follows the baseball name, Babe Ruth and Ruth Richard. See Names that go with Ruth.
Madison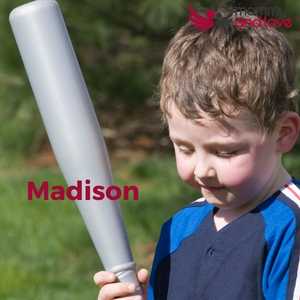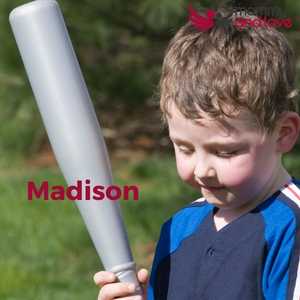 Madison Bumgarner is a Four-time All-Star baseball player who plays for the San Francisco Giants and is known for his postseason heroics, including throwing a shutout in Game 7 of the 2014 World Series. See meaning of the name Madison.
Dizzy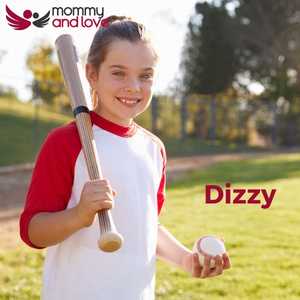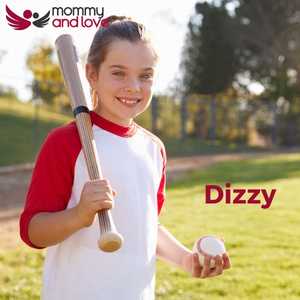 English Origin meaning 'desired, longing' Dizzy Dean is a famous baseball pitcher.
Julie
Julie Croteau was the first woman to play as a baseman in the men's NCAA baseball game.
Lizzie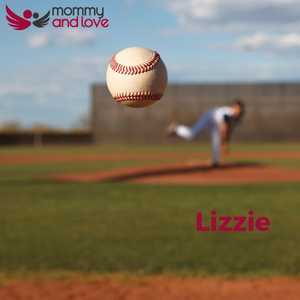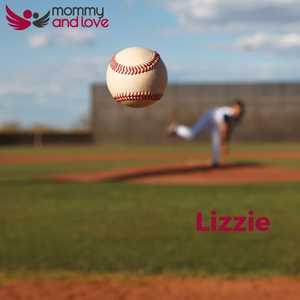 Lizzie means 'God is abundance'. Lizzie Murphy is called the "Queen of Baseball".
Sandy
Sandy (Greek Origin) means 'defender of men'. Popular due to the youngest baseball player Sandy Koufax, who had played for Brooklyn/LA Dodgers.
Mattingly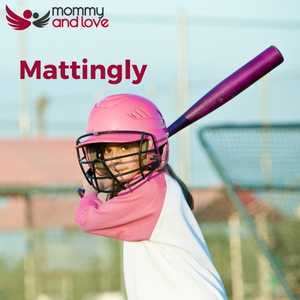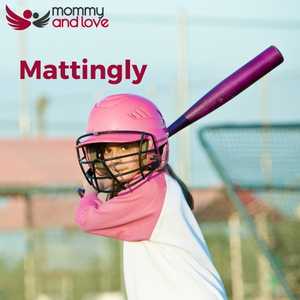 Another player who spent his entire career with the New York Yankees is Don Mattingly. Mattie's nickname makes it an appealing name for baby girls.
Elizabeth
Elizabeth B. Mahon was an American outfielder who played from 1944 through 1954 in the All-American Girls Professional Baseball League. See nicknames for Elizabeth.
Toni (Greek Origin)
The name means 'flower'. Toni Stone was the first female player in the Negro Leagues.
Baby Nick Names Inspired by Baseball Terms
You're probably familiar with number of baseball terms, positions or related items, and they might just be the perfect fit for your new baby.
Ace
Latin Origin means 'one or unity'. In baseball games, an ace is a term used for a right-handed pitcher.
Bunt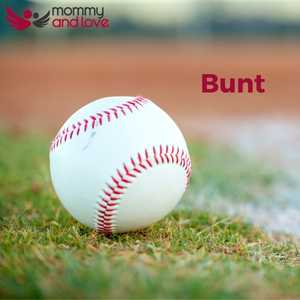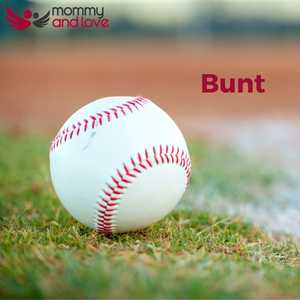 A bunt is a special type of hit in baseball. Interestingly, the word "bunt" is also used as a baseball baby name.
Fielder
A fielder is a person who catches and throws the ball in a game of baseball who plays in the infield or outfield during a baseball game.
Foul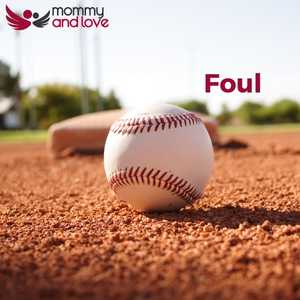 Foul is a baseball baby name of English origin that means 'of or relating to a foul ball in baseball. Foul is also a form of the English Fenton. Fenton is a baby boy name of irregular use. Fenton's meaning is 'town near the fens'.
Foul as baseball name is not as common as strikeout names or home run names, but they're out there.
Hit
A hit in baseball is when a batter safely reaches first base after hitting the ball into play. The term "hit" is also used as a baseball baby name. In recent years, there have been a number of children named Hit after famous players such as Ichiro Suzuki and Vladimir Guerrero.
Homer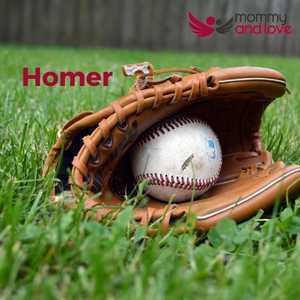 The term "homer" comes from baseball lingo, and it refers to when a player hits the ball over the fence—it's called a home run. Homer has long been popular with parents who love baseball.
Jeter
Another baseball-related last name, and belongs to American former professional shortstop Derek Jeter.
Rookie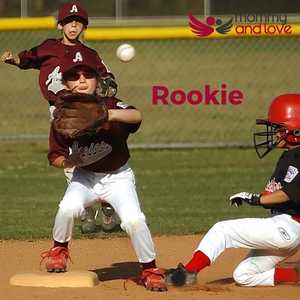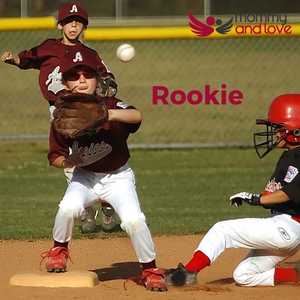 Rookie is a term used in baseball for a first-year player. Rookie can also be used as a nickname for a young player. Baby name- inspired by Rookie of the Year winners include Harper (for Philadelphia Phillies outfielder Bryce Harper) and Ruth (for New York Yankees Babe Ruth).
Runner
In baseball, a runner is someone who is on base and attempts to advance to the next base. Runner was more popular as a baby name in the early 1900s than it is today. The popularity of the name Runner may be due to the popularity of baseball in the early 1900s.
Rickey Rickey Henderson is considered to be one of the greatest leadoff hitters and baserunners in baseball.
Slugger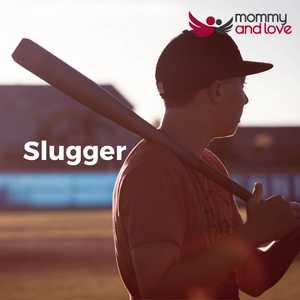 Slugger was one of the most popular baseball baby names in America in the early 1900s. It was derived from the word "slugger," meaning a person who hits the ball hard. It became a popular nickname for baseball players, and many parents began giving their sons the name in hopes that they, too, would become great sluggers.
Strike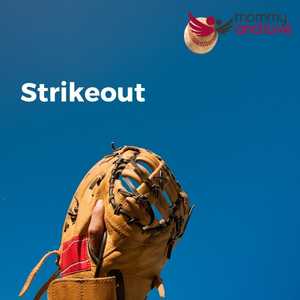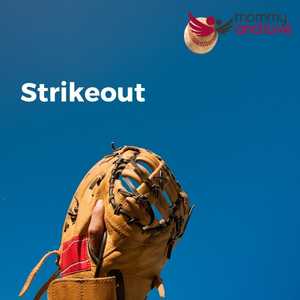 The strike is an important part of baseball. Strikeout happens when a batter swings and misses at three pitches, or when the pitcher throws three strikes without the batter swinging.
Ball
Ball is a baseball baby names term used to describe a pitched baseball that is not hit into play, or "caught" by the catcher for an out.
Bat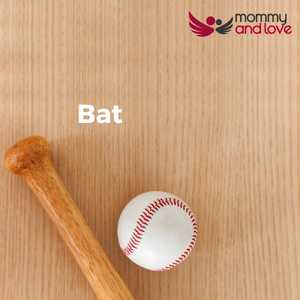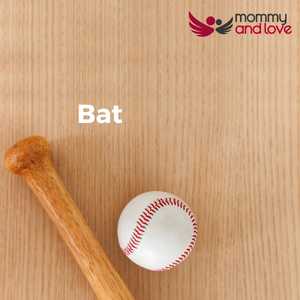 A baseball bat is a tool that is used to hit the ball in the game of baseball.
Glove
Baseball glove is an essential part of baseball.
K
K is short for strikeouts if a player swings at three pitches and misses all three.
Mitt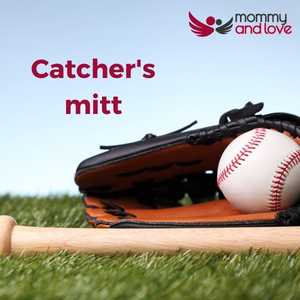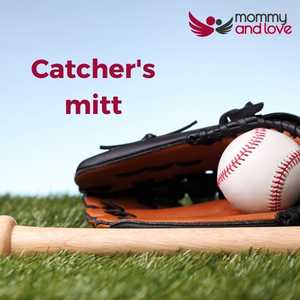 A catcher's mitt is a glove used by catcher's in the sport of baseball, smaller than the first basemen's mitt, but larger than a women's glove.
Slider
Slider is a baseball term used to describe a type of pitch.
Short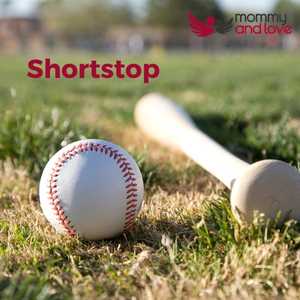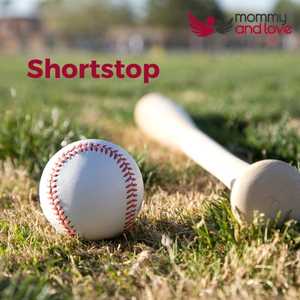 Shortstops are the defensive players between second and third base and one of the nine positions in baseball.
Pitch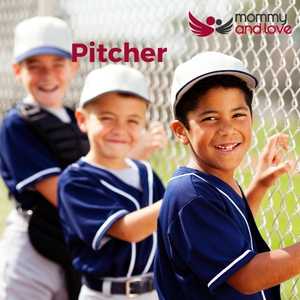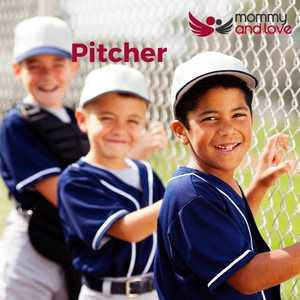 Slam
A grand slam occurs when a baseball player hits a home run with the bases loaded.
Of course, if you want to get a bit more creative with your baby naming inspiration, you can always think outside the box—or in this case, outside the diamond! You could go with something like "Mound" or even "Field" but I hope not for "Foul". The possibilities are endless!
Other Great Sporting Names
Athletic boy names are popular among parents who want their sons to be active, strong, and healthy. For parents looking for a unique name that is also a meaningful nod to athleticism, we have compiled a list of names that mean sporty.
Buster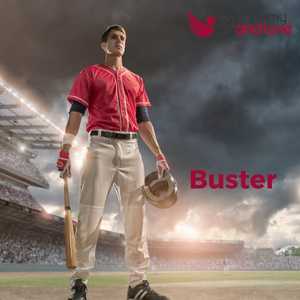 Buster is a fun, youthful, and great name to celebrate both your passion for sports and your little boy's personality.
Buster isn't just for baseball enthusiasts but also for the energetic little guy who loves sports, who probably has the same stamina as Buster Posey or Buster Douglas.
Casey
The name Casey is perfect for someone who wants to instill that playful, sporty personality in their son. It's like the nickname version of a cool athletic boy's first name! See meaning of the name Casey.
Duke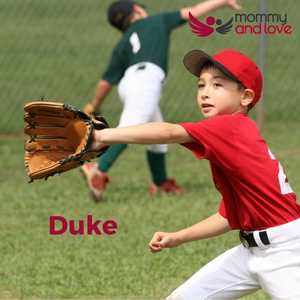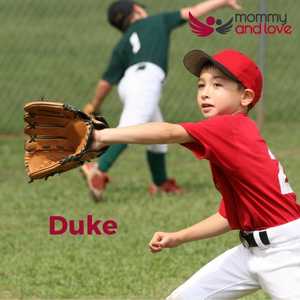 If you're looking for a unique name for your active, sporty baby boy, look no further than Duke!
Fergie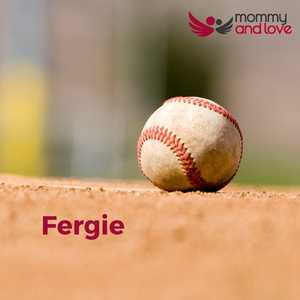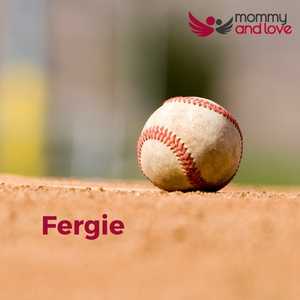 Fergie is the combination of two great baseball-inspired names: Ferguson Jenkins and Gary Carter. Both of those guys were legends in their day.
Frankie
Frankie is the perfect name for the energetic little boy or girl in your life who loves playing the outfield—and who might just love a snack after he catches a few fly balls.
Hank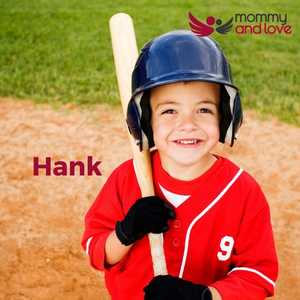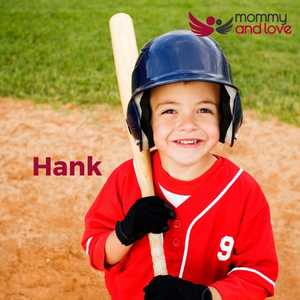 The name comes from Hank Aaron, an American baseball player from the Atlanta Braves' all-time home run leader who played the game better than anyone else ever has.
Takeaway: Great Names for Little Baseball Lovers
Many common names have roots in the game, such as "Bryan" for Bryan Adams, the first pinch hitter in baseball history.
Naming your baby after a professional baseball player is a great way to reflect on your love for the sport. You could also name your child after a position, such as "catcher" or "second baseman."
Or you could go with a more general baseball-related name, like "MVP" or "RBI." Whichever route you choose, you're sure to end up with a unique and meaningful name for your son.
Take a look through our favorite picks for baby names that are sure to strike out with fans.
After all, what better way to make sure that your baby names get into the game early to give them a name that will inspire them to head out onto the field of America's pastime. Whether you are going to the Yankee stadium, the New York Mets, Baltimore orioles home field, Chicago cubs, shea stadium, winding valley or Wrigley field then naming your baby son or little daughter after your personal favorite team or player is a great idea!
This article was written by: Jess Davis – full-time writer, self-confessed name fanatic and the mother of 2 beautiful children.
When she's not writing, she can be found obsessing over baby names or playing with her kids. Jess has extensive knowledge of baby names and loves helping others find the perfect name for their child.