The first step in treating your baby's diaper rash is to apply a diaper rash cream, which will help soothe the itching and irritation.
However, there are many other treatments available that can also help ease the symptoms.
You can treat the diaper rash with home remedies, including honey, vinegar, and even a calamine lotion. We've done a whole series on natural remedies for diaper rash.
Affiliate Disclaimer: As an Affiliate, we earn from qualifying purchases.
What is calamine lotion?
Calamine lotion is a great option for diaper rash on baby's skin. We know it's effective because it's been around for years and used by millions of parents all over the world.
If your little one has been having problems with diaper rash, then he or she might be in need of some Calamine lotion. Here's why this soothing diaper rash ointment is the answer to your problem.
Calamine or Calamine lotion is a topical medication used to treat mild itching and skin irritation. It is applied to the skin as a cream or lotion.
The active ingredient in calamine lotion is a combination of zinc oxide and 0.5% iron (ferric) oxide. The iron oxide gives it its identifying pink color.
It is an anti-inflammatory and antiseptic agent that is used to treat rashes and other skin irritations. The best thing about calamine lotion is that it does not need to be washed off with water or another solution like soaps and shampoos.
Uses for Calamine Lotion
Calamine lotion is a soothing pink lotion that can help dry out oozing skin irritations. It can also help relieve the following skin conditions:
Diaper Rash
Poisonous plants like poison ivy
Bug bites and insect bites
Chickenpox blisters
Shingles
Sun burn
Scabies
Chiggers
Minor burns
Irritated skin
Atopic dermatitis
General skin problems
How does calamine lotion work?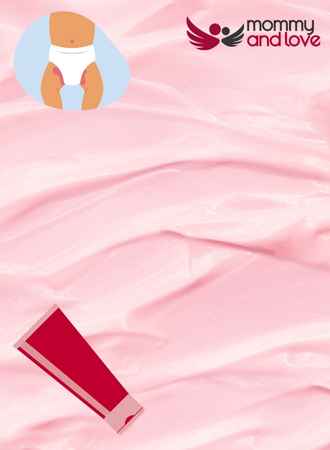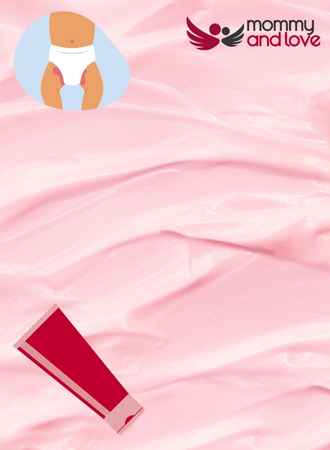 Calamine is a powerful product and has been used for a long time.
It can help eliminate the need to scratch, prevent infections, and clean your skin. It has antiseptic and anti-itch properties. You apply calamine topical directly onto the irritated skin with a cotton ball.
Calamine is a topical skin-healing over-the-counter medicine that works by causing a cooling sensation as it evaporates on your skin.
Calamine also dries oozing or weeping from minor skin irritation.
Topical zinc oxide is one of the main ingredients in lotion. It helps strengthen the skin by slowing down the degradation of collagen. It has anti-inflammation properties.
Iron oxide helps with skin protection and healing.
Zinc oxide powder serves as a mild astringent and has anti-inflammatory properties. It's also an antiseptic that helps to heal wounds, cleans infections, and can help reduce itchiness.
Iron oxide is used in calamine lotion because it is a powerful antioxidant that helps protect from damaging free radicals
Is Calamine lotion safe for babies?
Most babies can safely use calamine lotion.
Calamine lotion is safe for babies in most cases when used according to the directions.
Calamine lotion contains zinc oxide, which is a mild anesthetic and anti-itch medication. When applied to bub's skin, it can reduce inflammation associated with diaper rash and other conditions.
Some babies – especially those with other skin conditions – have skin that's too sensitive for most lotions. If your child has particularly sensitive skin, talk with her doctor before using any lotion.
Store it in a cool, dry place and make sure it is out of reach of children.
Can I use calamine lotion if my baby has eczema?
Calamine lotion is a mixture of zinc and iron oxides (Zn 3 Fe 2 O 4 ).
These two ingredients may help reduce itching, although they do not appear to heal the skin condition.
Benefits of Calamine Lotion for Babies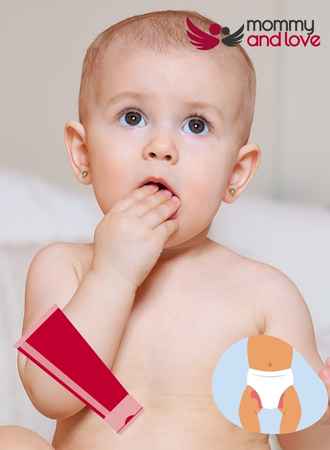 Calamine lotion is a treatment for severe diaper rash and other types of mild skin infections.
It can help relieve itching and prevent further irritation.
Calamine lotion is sometimes recommended in place of other kinds of diaper rash treatments for use on baby's delicate skin.
No matter what type of diaper rash your baby has, calamine should help!
How to use calamine lotion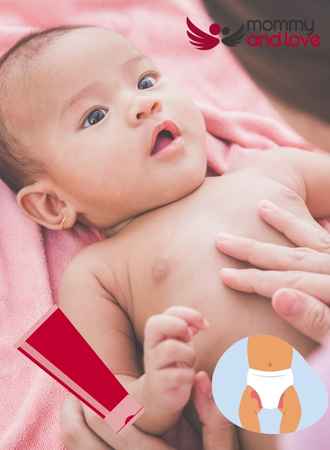 Use this medication on the skin only, it is not for internal use.
Before applying calamine, wash the skin with soap and water. Allow the skin to dry completely. Shake the calamine lotion well just before each use.
Calamine lotion is a great way to get rid of those pesky blemishes and zits, but be careful not too overdo it! I
t's best if you apply the calamine topical straight from its pot or tube onto your skin. You can also use cotton balls with this medicine because they're gentle on sensitive areas likeface.;)
Calamine lotion can leave a thin film on the skin as it dries and you should cover the treated area with loose clothing, but calamine is likely to stain fabrics.
Whilst you can use it with cloth diapers, it may stain them.
Do not use on mucous membranes (inside the nose, mouth, or genital/anal areas). Do not use it if you are pregnant.
Follow all directions on the product package. If you do get the medication in those areas, flush with plenty of water.
Side Effects
Calamine lotion is a safe and effective treatment for many different types of skin conditions and allergic reactions are extremely rare.
However, if you experience any irritation or allergic reaction to the medication it should be stopped immediately.
Serious complications can arise from these reactions including rash which would indicate anaphylactic shock; swelling around vital organs such as heart & lungs due intense inflammation – this could result in respiratory failure requiring emergency intervention by medical professionals
How to Use Calamine Lotion for Diaper Rash
Clean the diaper area with plain water or wipe it with a cloth dampened with warm water.
Pat skin dry and apply a small amount of the lotion to the affected area with a cotton wool ball. When taking off the wet diapers always thoroughly clean the diaper area before applying the calamine or aloe vera.
Be sure to use shea butter or another protective ointment along with this cream on any chafed areas to avoid further irritation from diapers.
Calamine Lotion Diaper Cream Paste Recipe
What you'll need:
• 1/4 cup of Calamine Lotion
• 2 tablespoons Shea Butter
• 2 tablespoons Coconut oil (or another carrier oil like Olive Oil)
• essential oils, if desired (we use Lavender and Tea Tree oil to treat diaper rash effectively)
Melt the Shea butter and coconut oil in a heat-safe bowl, and mix it up. While it's still hot, add the calamine lotion and essential oils, if you want to use them.
Then pour it into an empty clean jar or container of your choice (I used a baby food jar) and let it cool and harden before putting it in the fridge.
To use:
Take a small scoop out of your jar and warm it up between your fingers so that it becomes creamy and spreadable.
Then apply to baby's bottom, making sure you spread it all the way to their skin.
If you want to get extra fancy, you can mix it with a little bit of arrowroot powder to make an extra thick diaper rash cream or ointment.
This recipe will last for about three months in your fridge if stored properly.
Why I love this recipe:
I've tried a lot of diaper rash cream recipes, and while some have been good, none have been truly great for us. This one is more effective than our previous one, and it's very easy to make
What I love about calamine as a diaper rash cream ingredient is that it really soothes the angry skin and reduces redness overnight.
It helps dry up those monster baby rashes!
There has been no residual icky wet feeling on L's bum for this recipe either, which I love because most traditional diaper rash creams that are water-based leave our boys' bums feeling wet.
Will Calamine Topical Work on Yeast Infections?
Calamine will treat itching and will help calm the fungal infection however it is not an antifungal cream and will not kill the yeast infections or yeast spores.
It's best to use this alongside an antifungal treatment like apple cider vinegar.
If baby's diaper rash persists then always speak to your doctor for advice.
Always do it alongside other home remedies such as a baking soda bath (baking soda is very cooling), or even a breast milk lotion. If symptoms persist it could suggest bacterial growth or yeast infections which may need further treatment.
Take Away On Calamine to Treat Baby's Diaper Rash
Calamine lotion can be used as a diaper cream either on its own or by making a butt paste.
When babies start solid foods diaper rashes become more prevalent and unless its a yeast infection or bacterial infection, home remedies should work well on these.