There are a lot of options when it comes to bassinet sheets, but how many bassinet sheets do you actually need?
The recommended number is five if you plan on changing sheets every day, but most parents find they only change their baby's crib sheets every other day. If this sounds like something that would work well with your lifestyle then grab up two or three bassinet sheets.
Affiliate Disclaimer: As an Affiliate, we earn from qualifying purchases.
Why Do Bassinets Need Sheets?
To determine how many crib sheets or bassinet sheets you need, first you need to understand why you need crib sheets.
Bassinets are often used for newborn babies, as they provide a comfortable and safe place for them to sleep.
However, many people don't realize that bassinets need sheets just like any other bed. Here's why:
Bassinets are small and enclosed, which can make them quite warm for a baby. A sheet helps to regulate the temperature of a baby by absorbing sweat and keeping the baby cool.
Bassinets are often placed next to parents' beds, which means the baby will be close to any extra blankets or pillows you have in your bed. Sheets provide a barrier between the baby and these potential hazards.
The bottom of a bassinet is usually hard, which can be uncomfortable for the baby. A sheet provides a layer of cushioning that can make the child more comfortable and have better sleep.
So, as you can see, there are several important reasons why bassinets need sheets.
If you're ever unsure about whether or not your baby is too hot or cold, just check to see if their chest is warm to the touch.
How Many Bassinet Sheets Should I Get?
Most parents only need at least two crib sheets or bassinet sheets, however, we recommend three.
Why so few?
Well, remember that babies sleep a lot – up to 16 hours a day! – and they tend to sleep in short stretches.
This means that you'll likely be changing your baby's crib sheets more often than you would if they were sleeping through the night.
However, if you have a sickly child, who spits up a lot, then you will need a lot more, and in these circumstances we recommend 7.
Also, don't place other items in your baby's crib. This includes bumper pads, stuffed animals, blankets, and other baby items.
So, what's the best way to save money when buying crib sheets or bassinet sheets?
Buy them in multi-packs! That way, you'll always have a clean crib sheet on hand or spare sheets when you need them, and you won't have to worry about doing laundry as often.
Ultimately, how many crib sheets you will need depends entirely on how often you want to change your baby's crib sheets. For instance, if you are planning on changing the crib sheets every day, you will need at least five crib sheets.
Sale
Bestseller No. 1
How Often Do You Change Bassinet Sheets?
Most experts recommend changing bassinet sheets once a week.
Of course, this depends on a number of factors, such as how often your baby sleeps in the bassinet and whether or not they have any allergies.
But in general, it's best to err on the side of caution and change crib sheets more often than you think you need to.
It's one of the ways to keep your baby's crib clean and to create the most hygienic sleep surface for your baby. It's pretty easy though, it's the same way you change your own bed sheets.
Here are a few tips for changing crib sheets or bassinet sheets:
Start by removing the mattress from the bassinet. This will make it easier to access all of the nooks and crannies where dirt and dust can accumulate.
Use a vacuum with a brush attachment to remove any debris such as pollen and dust mites from the mattress.
Babies tend to drool, sweat and spit up so wash them in hot water and laundry detergent.
Dry the clean sheets on high heat to kill any remaining bacteria or allergens.
Make sure to use hypoallergenic soap to avoid an allergic reaction.
Make sure they are completely dry before putting them back on the bassinet to protect your baby's skin and to keep your baby comfortable.
Put the crib mattress or bassinet mattress back in your baby's bed or bassinet and make sure it is properly secured before you place fresh sheets.
Changing a baby's bassinet sheets may seem like a lot of work, but it's important to do it regularly to ensure your baby stays healthy and comfortable. With a little practice, you'll be a pro in no time.
What Size Crib Sheets Do I Need?
When it comes to crib sheets, you want to make sure you get the perfect snug fit.
But with all the different sizes and brands out there, how can you be sure?
Here's a quick guide to help you find the right size crib sheet for your baby's crib:
A standard crib sheet usually fits mattresses that are 28″ x 52″.
If your baby's mattress is a different size, you may need to buy special-sized ones. Some common sizes include mini (24″ x 38″), portable (38″ x 24″), and twin (39″ x 75″).
Be sure to measure your baby's mattress pad which should come with a washable cover before you buy fitted sheets, so you know exactly what size you need. For example, you will need a mini crib sheet for your mini crib.
Factors To Consider When Purchasing Crib Sheets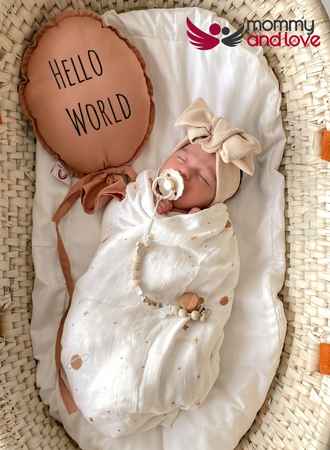 When you are shopping for crib sheets, there are a few factors you will want to consider in order to ensure you are getting the best possible product for your needs.
Here are a few things to keep in mind:
Fit for Purpose
Make sure the crib sheet you choose is the right size for your crib mattress. You don't want it to be too big or too small for your baby's safety.
Babies spend most of their time in their cribs and some sheets increase sweating.
So, you want a crib sheet that is incredibly soft and is made from organic muslin cotton or other breathable materials so that your baby stays comfortable and doesn't overheat.
Another good option is to buy organic cotton sheets.
Breathability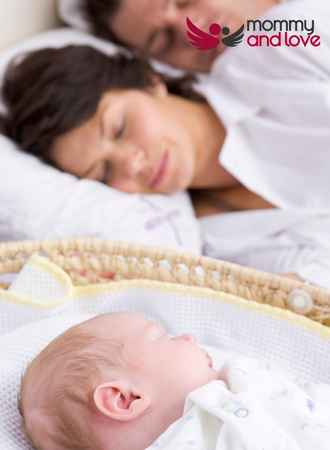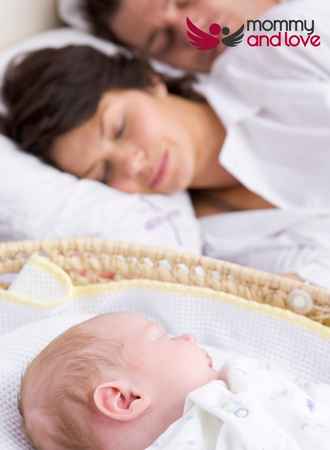 Breathable fabrics should provide enough air circulation that your baby can breathe straight from the sheet.
Mattress Protector
If you plan on using a mattress protector, make sure the crib sheet will fit over it. Some are designed to do this and some are not.
Keep these factors in mind when shopping for crib sheets and you'll be sure to find the perfect option for your baby's nursery to keep your baby safe.
Bestseller No. 1
Bassinet Mattress Pad Cover, Waterproof, Fits for All Mainstream Bassinet – Rectangle, Oval, Hourglass, 2 Pack, Ultra Soft Microfiber Surface, Washer & Dryer,Grey and White
A Simple Design For Active Sleepers: This Ultra soft and breathable bassinet mattress pad cover doesn't contain the plastic, providing your little one safety and comfort, no matter how crazily he or she rolls around at night without noisy "crinkling" sounds.
Perfectly Suitable: Biloban waterproof bassinet mattress pad cover measures about 17" x 33", which is designed to fit all mainstream bassinet like RONBEI Baby Bassinet/Cuddor Bedside Bassinet/Chicco LullaGo Portable Bassinet, 17 other sizes bassinet mattress protectors are available to choose for your baby. With the elastic skirt around the edge, it's more easy to put the pad on and more quick take off from your mattress than other pads/sheets' envelope casing design.
Waterproof & Breathable: The bassinet mattress pad naturally keeps your baby warmer in winter and cooler in summer, drawing moisture away from the skin faster and allowing for a more comfortable night sleep. The backing layer of waterproof cradle mattress pad protects mattress from any water spills or bed-wetting. Moreover, this bassinet mattress is not only delicate to the touch but also durable in its use. Thus you won't worry about shrinkage or fading after washing.
I Swaddle My Baby. How Many Crib Sheets Do I Need?
You only need two crib sheets for your baby's nursery.
One for the crib and one for backup, in case of accidents.
However, three is better in case your child is sick and spits up on the sheets.
Laundry is inevitable with a baby, but you can save yourself some time and effort by having just three or four crib sheets on hand. Plus, it's always nice to have a spare!
If you're using a bassinet or pack 'n play, you'll only need two sheets.
These smaller sleep spaces don't require as much laundry, so you can get away with using just one sheet. Again, it's always nice to have a backup sheet on hand, but it's not necessary.
So, how often should you wash your baby's sheets?
It's generally recommended that you wash them once a week. But, of course, when your babies wake up and there's an accident or your baby is sick, you'll want to wash them more frequently. Once a week should be sufficient for most families.
When Should I Stop Using a Bassinet?
Many babies grow up so fast they will outgrow their bassinets between three and five months old.
At this point, they are usually too big and active to have a restful sleep in a bassinet.
If you're using a bassinet attachment on a playard, your baby can usually continue using it until he or she is around eight months old.
After that, it's time to upgrade to a full-size crib which should be a safe sleeping environment for your child.
Conclusion
How many sheets you need depends mainly on how often you plan to change them.
If you're like most parents, the answer is between two and three. Keep in mind that this number may change if your baby starts to drool or spit up a lot.
And a few extra sheets might come in handy.
Be sure to check the condition of your sheets regularly and replace them when they get stained or start to wear thin. And don't forget to wash your bassinet sheet – at least once a week!