Yes, there is a thriving reusable nappy industry in Ireland, from retailers to libraries, from supportive groups to cloth nappy fairs, we give you the full lowdown on buying and using cloth nappies in Ireland.
Reasons for growth – disposable nappies issues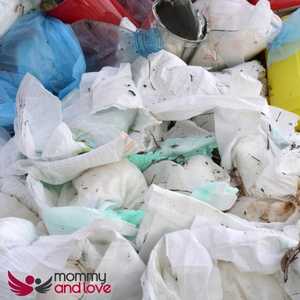 Parents today have huge environmental concerns about disposable nappies and their carbon footprint.
Sadly the Emerald Isle sends all its used single-use disposable nappies to landfills where they don't break down for up to 500 years.
The average child uses 5,500 disposables before they are potty trained and switching from single-use nappies to modern cloth nappies in gorgeous prints, is just easy and simple! There are huge concerns with the waste caused by disposables and Irish parents are moving to reusable nappies in huge numbers.
Financial reasons can also play a part as to why people are making smart bottoms choices! Parents will not only save on their environmental impact but also save a lot of money, about 1000 euros per child! So cloth nappies have come back and are here to stay in Ireland!
Irish Retailers that sell Cloth Nappies
Baba Me
Yes, they exist! True story but the first shop dedicated to selling reusable cloth nappies in the UK & Ireland was actually in Ireland in 2004! Baba Me is an Irish reusable nappy retailer which opened its doors to exclusively sell nappies and help parents use cloth nappies in 2004.
Based in County Louth, the shop opened on Junction 20 of the M1 in Flurrybridge Centre, in Armagh. The shop is still going strong today but now they don't just specialise in nappies, all of their staff are also fully trained Baby Carrier consultants and they have become a full eco-friendly plastic-free shop, as well as the largest range of wooden toys in Ireland!
Maebh, who founded the real nappies shop said she initially started at farmers markets in Louth, selling her cloth nappies where the other stallholders thought she was mad. Once a month she would go down to some farmer's markets in Dublin, to meet parents who wanted to learn about modern cloth nappies.
Her online business launched in 2003 and the shop followed in 2004! The shop still has everything you need for parents to be to start their journey and you can see all the pocket nappies, all in ones, wet bags, etc in the shop. It's so great to be able to feel and touch them and ask all those questions!
Earthmother
Earth Mother is a family-run business that was established by Siobhan and her husband Chris after becoming parents to our three children and growing increasingly aware of the need to protect their future. It is their objective to give our customers the safest and greatest natural eco-friendly items for their house and family while having the least amount of negative influence on our environment.
FluffyBums
Sona Harris, Co-Founder of FluffyBums says this was so much a love of clothes that savings were the biggest priority. For parents, she feels it is more about the aesthetic choices than the green credentials.
Irish Cloth Nappy Library – Try Reusable Cloth Nappies Before you Buy!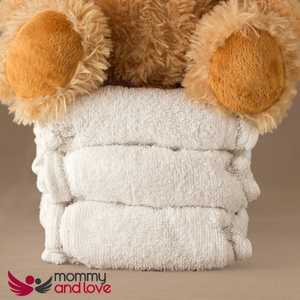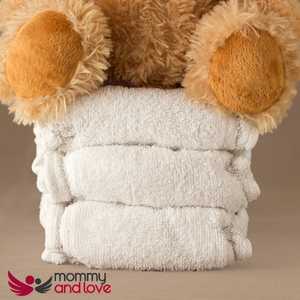 If you don't know where to start you have several options, including trying a nappy trial pack from Cloth Nappy Library Ireland.
The Cloth Nappy Library offers mail loans for parents who might consider turning into cloth.
The company's website includes a calculator that helps you see the financial benefits of switching to more traditional clothing. In local libraries, parents are given a chance to get together for "Nappuccinos" meetings and get advice on how to get into nappies in.
Invaluable service on modern cloth nappies
The library offers postal loans throughout the republic of Ireland the Northern Ireland library service covers Northern Ireland. The trials usually last between 2-12 weeks and have to be booked months in advance.
They include everything you need to try cloth including the nappies (newborn or onesize depending on your baby's size), liners, wrap, and accessories. They usually have a wide selection of brands and fabric types (bamboo, hemp, or cotton). So for little more than the shipping cost, it's well worth a try.
Join a Cloth Nappy Facebook group
If you are still unsure and need further help, then why not join a helpful cloth nappy Facebook group. The Cloth Nappy Society of Ireland on Facebook has super helpful hints and tips. It really helped me choose the best nappies for my baby.
Come join us at Cloth Nappy Chat Group from Ireland for much advice and a chat. Mums (and dads) can give you advice on what suits you, services available, whether to add extra inserts or try a new cloth nappies brand like Bambino Mio or bumGenius.
Most people usually try a few different types and kits before they settle on their final choices. You might find you need a more absorbent nappy or you just want new colours! These groups give you the tools you need to get advice and even to buy and sell second hand nappies.
Go to the Cloth Nappy Fair!
Last but not least, go to the specialist cloth nappy fair, the earth baby fair! The earth baby fair, a collaboration of Cloth Nappy Library Ireland, will take place April 24 from 10 AM – 3 p.m. in Glenroyal Hotel in Maynooth Co. Kildare.
You will get to meet loads of like-minded parents, meet the retailers and of course have a day of fun. You can see and feel all the different types of nappies, ask all the questions you need and then simply select the best options for you!
And if you like all things Irish, check out our guide to Irish boy names and Irish girl names.