Children's clothes come in several sizes. Depending on their age in months, their clothes sizes differ. One such size is 5 and/or 5T. Today, in this article below we are going to explain everything regarding clothing size 5 vs 5T.
What makes the 5 sizes different from the 5T size? In most brands, these are not separate sizes – and the only difference is a choice in brand labeling.
However, several brands do offer both sizes, and their sizes differ too. Generally, bottoms of 5T size clothes have more room to fit diapers & pull-ups so that your child is not overly tightened while still potty training. Similarly, 5T bottoms are more often tapered at the ankles as compared to 5 sizes (just like toddler and baby pants).
Below, we have discussed the differences in detail to make things easier for you to understand and to choose the perfect size for your kids.
What Is Size 5T In Baby Clothes?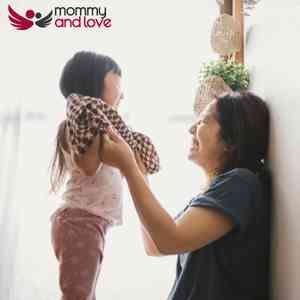 Normally 5T size fits kids who are 5 years old toddlers. Nevertheless, because every kid's growth isn't the same, you need to ensure that you are purchasing the correct clothing size for your kid.
The preliminary sizing system utilized for toddlers is 1T to 5T. Here "T" stands for "Toddler". However, the size range varies from one brand to another.
For many brands, 5T is the biggest size available for toddlers. However, a few brands offer up to 6T (it is what size comes after 5T) size.
In case you're uncertain whether a 5T size would fit your toddler or not although that is their age then do not forget to check the size label of the clothing you want to purchase. Check if it's telling you what is the average height and weight the clothing would fit? If the mentioned size 5T clothing measurements match your baby's height and weight then size 5T is apt for your baby.
How To Measure Toddler Clothing Sizes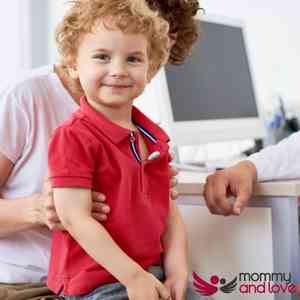 It is necessary to measure your toddler accurately to get the perfect child's measurements.
Clothes should not be too big or too tight. When you choose too big a size it may cause kids to fall or trip when they are running around.
While measuring kids for clothes, you will have to consider your kid's height and weight more than their age group. Here are some guidelines to measure your child to get a perfect size.
Waist Measurements
To decide the right underwear size, you will have to know your kid's waist measurement.
To measure your kid's waist you need to start from their belly button
Ensure the tape is not held too tight while measuring, keep in mind that you need to buy slightly loose clothes, or else the tightness of the clothing may suffocate your kid.
Also, consider the waist size weight range of your kid to get the perfect sizing.
Height Range
Height measurements are is vital for jeans and pants
Stand your kidagainst a wall or door frame. Make sure your kid's heels are against the wall or door frame
Now mark the top portion of your kid's head on the wall or door frame
You need to use a tape to measure the area from the ground to the mark
Chest Size
Get your kid to stand still and make sure their arms are relaxed by their side
Now measure the broadest part of your kid's chest under the arms
You need to add a few cm to the actual size so that the tops and shirts are not too tight
Which Is Bigger 5 or 5T Size For Toddler Clothes?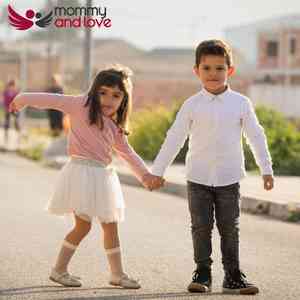 Generally, size 5 is a little bit bigger and longer than size 5T clothing.
Even though, size 5T clothing does have extra space in the buttocks area for bulky diapers or potty training underwear.
Among the main issues when responding to this question as well as why there are different sizes available then the clear answer is that clothing measurements can usually change based on the brand you are purchasing from.
That is why check the child's height and weight, it is among the most acceptable things you can do before purchasing an item. This will help you understand whether you need slim and husky sizes or something else for your kids' clothing sizes.
In case you are looking for a "bigger clothing" size 5 is for you but when you are looking for smaller clothing for your 5-years-old kid who is not yet completely potty trained then go for 5T.
Are 5 & 5T The Same Size?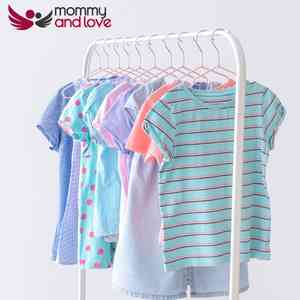 It is quite tricky to answer the question. A few brands offer the same size of clothing under 5 and 5T size while others offer different measurements and different styles for 5 and 5T size clothing.
There are a few people who declare they're the same in size while others claim there is a difference between the 5T and 5 sizes. The primary causes for different views on these sizes are that kids with varying body sizes or toddler sizes and clothing brands have varying measurements.
These various views might be because for average weight & height kids either a size 5T or a size 5 would fit. But kids who are on the bigger side would better have the size 5 while kids with smaller measurements should get 5T size clothing.
The most significant difference to setting these sizes asunder is that the 5T size might be appropriate for smaller kids thus why mothers declare that 5T fits their kids sooner than the size 5 clothing.
Another distinction is that a few 5T clothing have extra space in the buttocks to fit the diapers as occurs with numerous of the T size clothes. 5T pants might be more comfortable to adjust around the waist than 5 sizes.
BOTTOM LINE
The reality is size charts nowadays aren't universal and clothes sizes are varying. So, not every clothing stores carry the same weight range or size. However, when it comes to regular 5 and 5T sizes then the major difference is that regular size is bigger and longer than 5T.
On the other hand, 5T comes with an extra room for diapers which regular 5 size does not. So, choose a size as per your kid's requirements.