Are you looking for the best country boy names you'll love for your new little one that are both cute and rustic?
From country singers to Southern cities, country-inspired names are popular wherever you go. Here are my favorite authentic country baby boy names:
Cute Country Boy Names A-C
Austin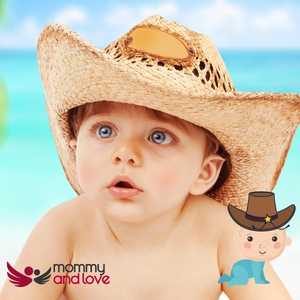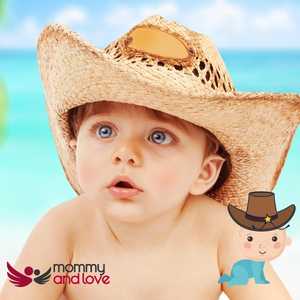 Shortened form of the Latin Augustinus which means "great, dignity, and majestic. See nicknames for Austin
Billy
Derivative of the name William, now a name in its own right and a cute country boy name that means resolute protector
Blade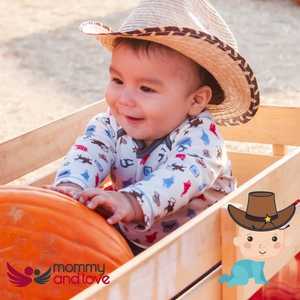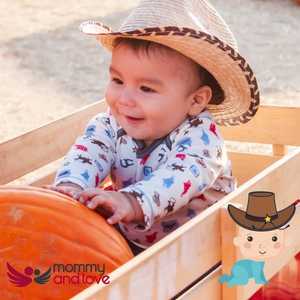 A baby boy name of Old English origin, and the meaning of Blade is "knife, sword".
Bobby
Give your newborn a strong country boy name like Bobby that means, famed, bright, shining, originally a pet form for Robert.
Buck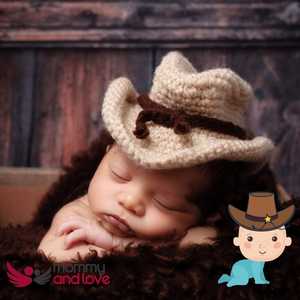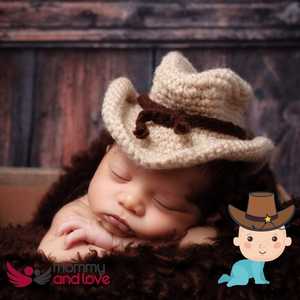 The short form of Buckley or Buckelew and means male deer.
Brook
Derived from an old English surname meaning "small, natural stream of freshwater". Brooks are good at public speaking, writing, singing and even acting.
Calvin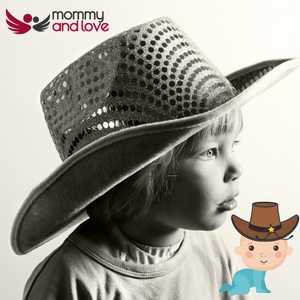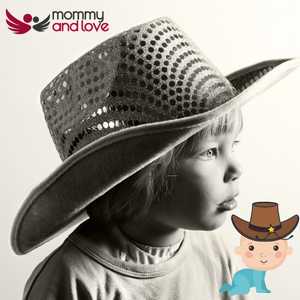 A country baby name of Latin origin and means "bald". It is derived from the French surname Cauvin, which was derived from chauve. See meaning of the name Calvin.
Carter
Among the list of gender-neutral names of English origins of country names, meaning "transporter of goods by cart." See meaning of the name Carter.
Carson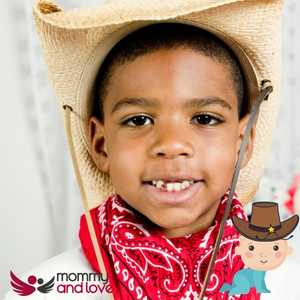 Cash
A country name for boys of English, Latin origin meaning "hollow" a perfect baby name for little boys to make your heart sing.
Chase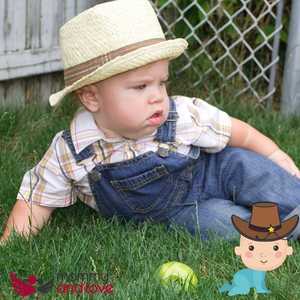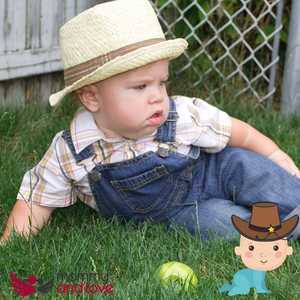 Originated during the Middle Ages as a nickname for a hunter. Since then, it has been adopted as a first names for boys. See meaning of the name Chase.
Chesney
From Old French chesnai 'oak grove,' a sweet southern name for someone who lived near or in an oak wood in English, Northern Irish, and French.
Clarence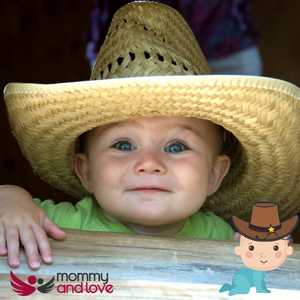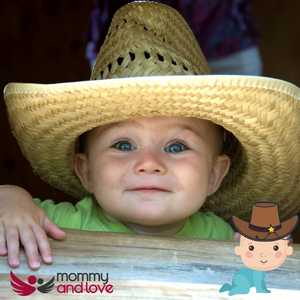 This country baby name comes from the Latin word clarus, which means "bright, clear" or "renowned." Together with St Francis of Assisi, Saint Clare of Assisi created the Poor Clares Order.
Clifford
Old English origin, and the meaning of Clifford is "slope" and cliff-side ford".
Clint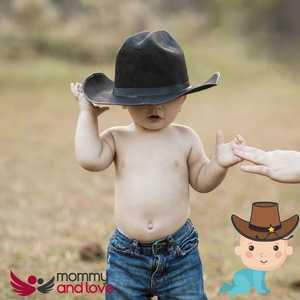 Settlement on a hill, or from the headland estate
Cody
Derived from the Gaelic origin name Coady which means "helpful" or "deserving of honor"; a cute name for a boy who is always lending a helping hand or going above and beyond what is expected. See meaning of the name Cody.
Cole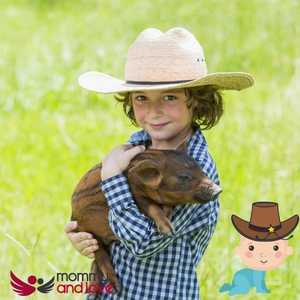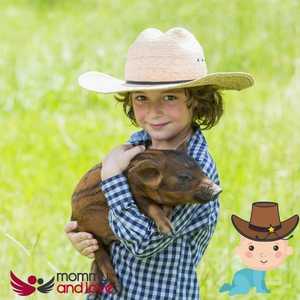 It has origins in Old English and means "coal-black" or "charcoal." It's a strong, bold name that would suit a boy who is confident and outgoing. See Names that go with Cole.
Colt
Comes from the English word for a "young male horse"—your little boy will be equally as untamable as the southern wilderness. See names like Colt.
Corbin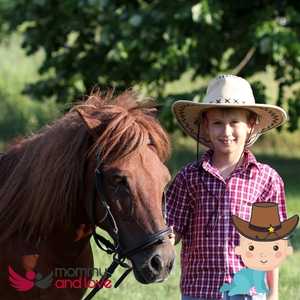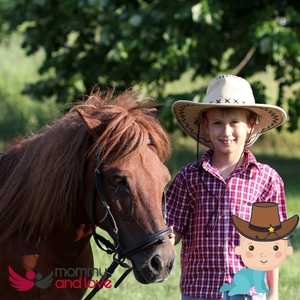 A unique name for a country boy. It is of French origin and means "raven." Corbin is also the name of a small town in Kentucky. See meaning of the name Corbin.
Clyde
Scottish origin name that means "warm and friendly." It's a popular choice for baby boys in the United States, especially in the South. See nicknames for Clyde.
Coy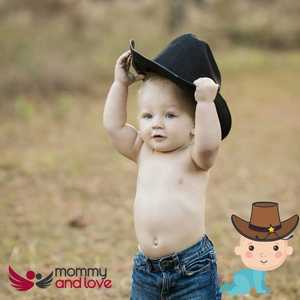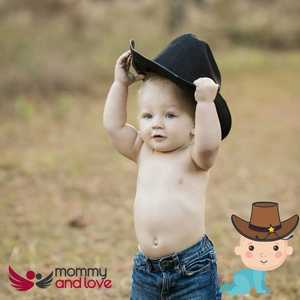 Coy is primarily a gender-neutral name of English origin that means quiet, still, and shy.
Creed
Creed is an American name for baby boy that means "doctrine" or "religious belief" from the Latin word "credo" cmes from the Latin.
Curtis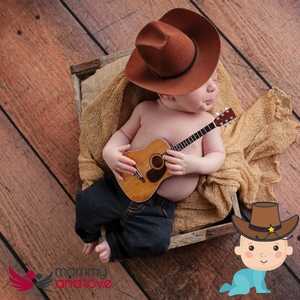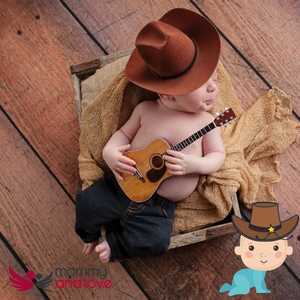 A common English given name and surname of Anglo-Norman origin , this English country name of English and Old French origin means "courteous, polite".
Rare Country Boy Names D-F
Davis
Davis is a boy's name of British origin. It is a diminutive of the Hebrew name David, meaning "son of God" or "beloved." See meaning of the name Davis.
Dylan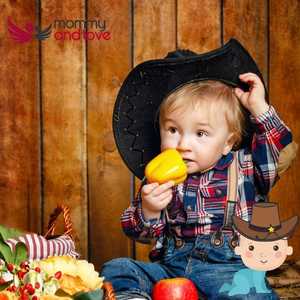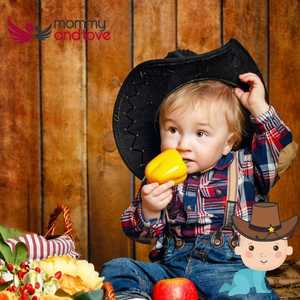 Dutton
This baby name is derived from any of the localities named Dutton in Cheshire and Lancashire. After the Old English words dun (hill) and tun (enclosure, village).
Dwayne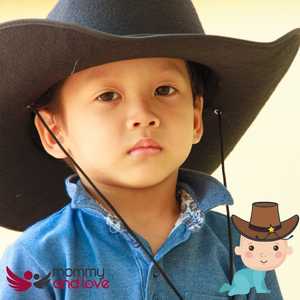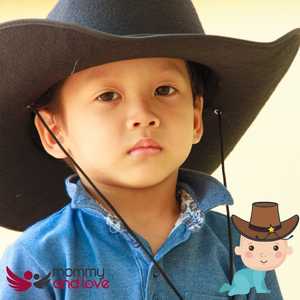 Earl
From the list of strong country boy names, Earl means "nobleman, warrior, prince," and it is of Old English origin.
Ellison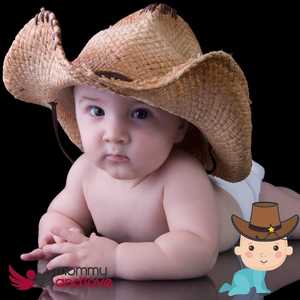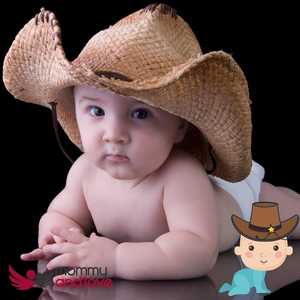 Traditionally a boy's name, Ellison is a gender-neutral title of British origin and means "son of Ellis."
Ewell
This name derives from the Old English pre 7th Century word "æwell", meaning "river source or spring"
Floyd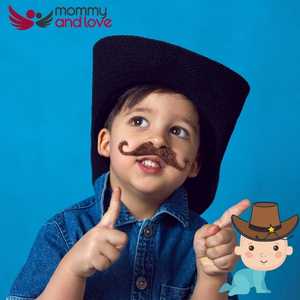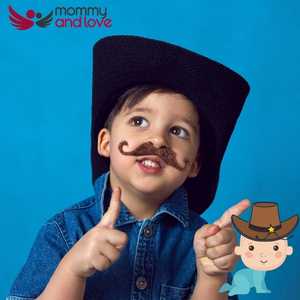 Derived from Old English and means "gray-haired place."
Ford
One popular choice from country baby boy names comes from the Old English word ford, which means a shallow place where water can cross. See Names that go with Ford.
Forrest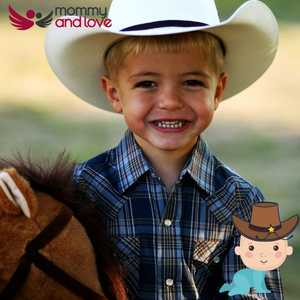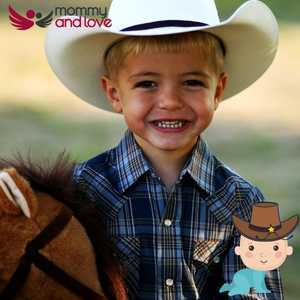 The name Forrest is likely derived from a surname which was itself derived from the Middle English word "forest." The word forest comes from the Latin word "forestis," which meant "a place abounding in trees."
Classic Country Boy Names G-L
Gage
Gage is an English surname with French roots that means "pledger or money lender" and dates back to the 14th century. See Names that go with Gage.
Garth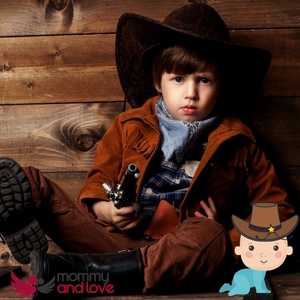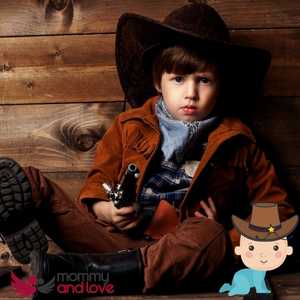 If you have a green thumb or love spending time outdoors, this might be the perfect name for your son. Garth means "keeper of the garden."
Gunner
Gunner is a cute country boy name of Scandinavian origin that means "brave warrior." See meaning of the name Gunner.
Hank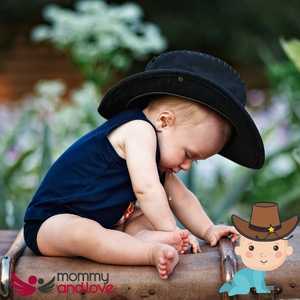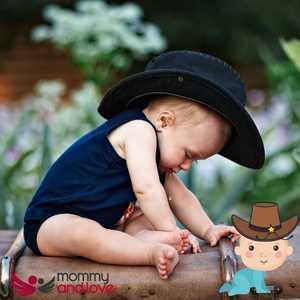 Hank is a German origin name for boys. This well-known name translates to "home ruler," which makes sense given its lengthy history in culture. See Names that go with Hank.
Holt
Holt iboys's one of the best country boys names of Old English origin, which means "woods, forest".
Houston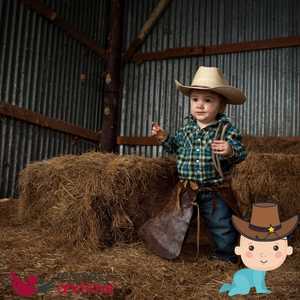 Houston means "Hugh's town; habitation on the hill" and is of Irish, Gaelic, and Old English origin. Houston, Texas is the location.
Huck
Huck is the short form of Huckleberry. This name is synonymous with Mark Twain's "Huckleberry Finn". It's a playful and one-syllable country boy name to give your boy.
Jackson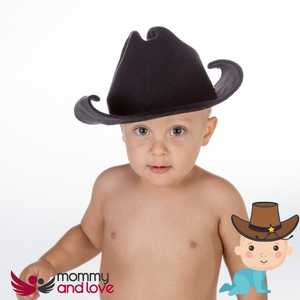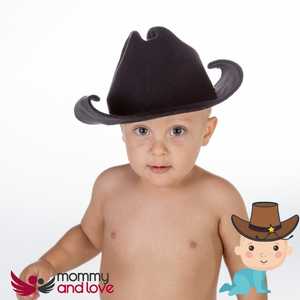 Jace
It is a strong and powerful name that has many different meanings such as "healer", "variant of Jason", and "the lord is my salvation". Jace is a unique name because it can be spelled in many different ways such as Jase, Jacey, Jas, or even Jayce. See Middle names that go with Jace.
Jed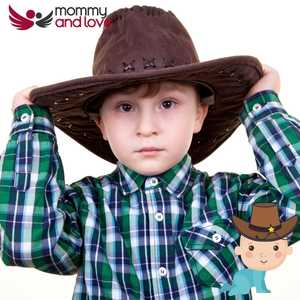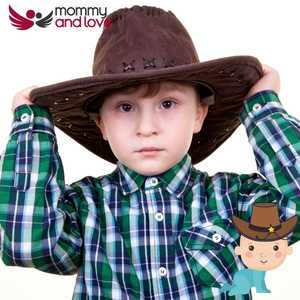 If you are considering country boy names, choose the name Jed. It is a Hebrew name that means "beloved of God."
Jameson
Jameson is pronounced JAY-ma-sun as a boy's name. The name Jameson comes from Old English and means "son of James." See meaning of the name Jameson.
Jefferson
A patronymic surname and a variant of Geoffrey ; this baby name comes from gawia, meaning "territory" and frid, meaning "peace."
Jenner
Jenner is of English origin which means 'designer' or 'engineer' derived from the Old French word 'engigneor' or 'enginior'
Kaine
Kaine is a strong name that is perfect for a boy who loves the outdoors. This name has both German and Irish origins, and it means "spear" or "little battler."
Lawson
A boy's name of British and Scottish origins meaning "son of Lawrence." Lawrence dates back to the Ancient Roman era and means "from Laurentium," a city renowned for its beautiful laurel trees. See meaning of the name Lawson.
Levi
If you're looking for a unique country boy name, consider Levi. The name Levi comes from the Hebrew word "leviyah," which means "joined in harmony." It's a strong, masculine name with a beautiful meaning. See meaning of the name Levi.
Luke
A great option is a country-themed name that means "light-giving" See meaning of the name Luke.
Tough Country Boy Names M-S
Marshall
Marshall is a boy's name of French origin. It is an occupational surname that translates to "caretaker of horses". See meaning of the name Marshall.
Montgomery
Of Old French origin, the meaning of Montgomery is "Gomeric's hill", one of the class country names for boys.
Otis
This name has Old English roots and means "son of Ode." It has a certain charm that makes it perfect for a country boy.
Preston
Old English origin, and the meaning of Preston is "priest's town".
Ridge
Ridge is an old English word meaning a "continuous elevated mountain crest".
Ryker
Ryker is a German-derived male name means "rich" from the original surname "Riker," this country boy name is all about originality and well-wishes. See meaning of the name Ridge.
Riley
This Irish baby name means "courageous" or " valiant," making it perfect for a boy who isn't afraid to take risks. See Names that go with Riley.
Sawyer
This cute country boy name comes from the occupation of a woodcutter, boy's a perfect for a baby boy who will one day grow up to be a man of the land. See meaning of the name Sawyer-boy.
Sterling
Sterling is a country boy name of English origin meaning "genuine, of high quality". See Names that go with Sterling.
Stetson
Stetson means strong, rugged country person of the Old English Stot/Stott—a nickname for a cattle dealer or a wild, young person.
Popular Country Boy Names T-Z
Taylor
Taylor, a very strong traditional country name that has been very popular in the South and West, is a great country boy name that means "cloth cutter" from the Old French word tailleor. See meaning of the name Taylor.
Teddy
Teddy is a cool country boy name that means "rich guardian," "brave people," or "God's gift." See meaning of the name Teddy.
Tex
The country boy name Tex is a gender-neutral American baby name that means "from Texas."
Wade
Wade is an appealing name often used as middle name for boys, meaning "able to go; river ford" which originates from Old English and Scandinavian languages.
Wayne
Famous people named Wayne include Wayne Rooney, Wayne Gretzky, and Wayne Knight. See meaning of the name Wade.
Weston
Comes from a town in the west, and it has a solid sound that makes it perfect for a baby boy. It's also a name that parents can feel good about because it has a positive meaning.
Takeaway on Unique Country Boy Names for Your Little Cowboy
These are our favorite country baby names whether you use them as a first or middle name (see our middle names baby names guide here), they should make the perfect option for your Southern Baby, or at least get your creative juices flowing.
So, if you want to give your son a strong name with Southern heritage, and country charm to show of your Southern roots or just to remind you of happy childhood memories, we hope this list gave you plenty of Southern Boy Names to choose from and plenty of inspiration! And if you love Southern Boy names, check out our Southern Double Names for double the fun!
This article was written by: Jess Davis – full-time writer, self-confessed name fanatic and the mother of 2 beautiful children.
When she's not writing, she can be found obsessing over baby names or playing with her kids. Jess has extensive knowledge of baby names and loves helping others find the perfect name for their child.