Fleece is a popular fabric for baby sleepwear because it is soft, warm, and comfortable. However, some parents worry that fleece may be too hot for their baby to sleep in.
So, is it safe for baby to sleep in fleece pajamas or a fleece sleepsack?
The answer is yes, it is safe for your baby to sleep in fleece pajamas and a fleece sleeper sack as long as the fabric is not too tight. Tight clothing can cause your baby to overheat and can be a suffocation hazard.
Fleece is a lightweight, breathable fabric that helps regulate your baby's body temperature. It is important to make sure that the baby sleep sack and fleece pajamas are not too tight so that your baby can move around freely and doesn't get too hot.
Affiliate Disclaimer: As an Affiliate, we earn from qualifying purchases.
Are Fleece Pajamas Safe for Babies to Sleep In?
The bottom line is that as long as the fleece pajamas or fleece sleepsack are snug and not too tight, they should be just fine for the child to wear.
In fact, fleece can actually be a great material for keeping the child comfortable and warm during sleep.
Just be sure to keep an eye on the baby's temperature to make sure he or she doesn't get too warm and always follow the manufacturer's guidelines for safe sleepwear. We've done a detailed guide to the best room temperature for babies to sleep in.
Are Fleece Sleep Sacks Safe?
Yes, a polar fleece sleep sack is safe for babies. They provide a soft and warm place for babies to sleep, and they can help keep them from kicking off their blankets during a cold night.
Polar fleece sleep sacks are also less likely to cause respiratory problems than other types of sleepwear at night.
Fleece sleep sacks are also made of a soft, natural material that is breathable and comfortable. They are also hypoallergenic and gentle on the skin, making them an ideal choice for those with sensitive skin.
Additionally, fleece sleep sacks are machine washable and dryer safe, so you can keep them clean and fresh with ease.
If you are looking for a safe and comfortable sleep sack for your baby, fleece is an excellent choice. Be sure to machine wash and dry the sleep sack before using it, and always follow the manufacturer's instructions for safe use.
However, it is vital to ensure that the room temperature is correct when using a fleece sleep sack. A good fleece sack will come in a variety of tog options from 0.6 tog, 1.2 tog, 2.5 tog and 3.5 tog.
How to Choose the Best Fleece Pajamas and Sleep Sack for Babies
When it comes to choosing the best baby sleep sack and fleece pajamas for your baby during a cold night, there are a few things you need to take into account.
The first is the weight and thickness of the fleece. You'll want something that is going to keep your baby warm, but not so thick that it is difficult to move around in.
Get the right tog rating for the season and area you live in.
Another thing to consider is the type of closure. Some fleece pajamas with long sleeves have buttons or zippers, while others have Velcro closures. You'll want to choose something that is easy for you to use and that will stay closed when your baby is moving around.
Take a look at the design of the fleece pajamas and sleepsack. You want something that is cute and will make your baby look good, but you also want something that is practical for a cold night.
Make sure the pajamas have feet or grippers on the bottom so your baby can move around without slipping, and that the sleepsack has a hood to help your child stay warm.
Look for a product that is machine washable and dryer safe. This will make it much easier to care for your baby's mittens, pajamas or sleepsack.
Choose a product that is hypoallergenic. This will help to ensure that your baby is not allergic to the fleece material.
Our Top Pick For Baby Fleece Sleep Sacks
We love this Sleep Nest from Baby Deedee
It has clever shoulder straps which may it very easy to put on.
The cocoon shape is really comforting for the baby
Comes in the full range of tog ratings from 0.6 to 3.5
Wide range of colour sand fabric styles available from quilted winter weights to a cotton summer weight.
Fleece can be a good material for pajamas and sleep sacks for babies. However, parents should be aware that fleece is mostly made from synthetic materials. Not all fleece is breathable fabric and might even cause overheating so its vital you get the right tog rating for the season and temperature. If a baby overheats while sleeping, it might lead to sudden infant death syndrome (SIDS).
With these things in mind, you'll be able to choose the best fleece pajamas and sleepsack for your baby. This will help to keep your baby safe and comfortable while they are sleeping.
Is Fleece Hot to Sleep in for Babies?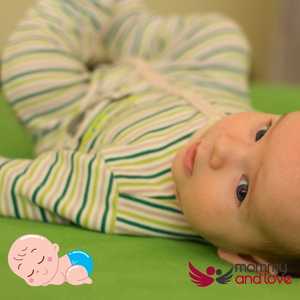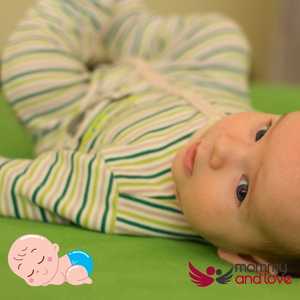 Fleece may be too hot in the summer months but should be idea for the fall or winter seasons.
Synthetic fleeces are made from polyethylene terephthalate (PET) or other synthetic fibers. It is soft, durable, and easy to care for. And it is a good insulator, meaning that it can help keep your baby warm.
However, it is also synthetic which means it's not breathable, increasing the baby's risk of overheating.
To know if your baby is at a reasonable body temperature, your baby's tummy should be warm while her toes are a little cooler when you touch them.
What Should a Baby Wear Under a Fleece Sleep Sack?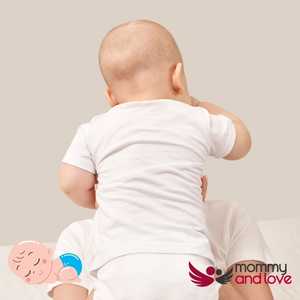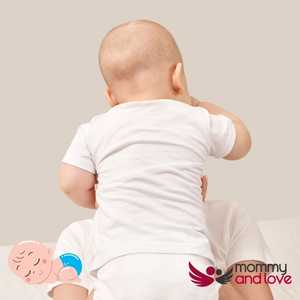 When choosing what to wear under a fleece sleep sack, it is important to keep in mind that children can overheat easily. We've done a complete guide to how to dress a baby for sleep.
So, it is best to stick with light clothing such as a onesie or a t-shirt and pants.
This will help keep the baby comfortable while they sleep.
Remember, keeping your baby comfortable and safe is always the top priority! By following these simple guidelines, you can help ensure that your little one has a restful and peaceful sleep.
How Many Layers Should the Baby Wear Overnight?
The baby should wear a lot of layers overnight so that they don't get cold. It is important to make sure that the baby's outfit in bed is not too tight so that they can move around freely.
If you are unsure how many layers to dress your baby in, a good rule of thumb is to dress them in one more layer than you would need to keep comfortable overnight. For example, if you would need two blankets to keep warm, dress the baby in three layers.
Keep in mind that every baby is different and will need a different number of layers depending on their own personal temperature regulation. Watch your baby closely to see how they are reacting to the temperature in their environment and adjust their clothing accordingly. And remember, no loose blankets.
You can also prepare your little one for the winter chill with appropriate gear. Either a pair of fleece sleepsuit or a heavier microfleece swaddle is good for cold weather. If your baby wears a onesie underneath his sleeping bag, a light blanket and a pair of socks might be okay.
Too many layers even in colder months during winter can cause your baby to overheat quickly.
Take Away on Babies Sleeping in Fleece
There is no one-size-fits-all answer to the question of whether or not children should sleep in fleece pajamas and sleepsacks.
Some parents find that their babies sleep more soundly and comfortably in fleece, while others find that it can cause diaper rash, irritation or discomfort. However, since fleece is synthetic it may not be breathable and can in fact cause overheating. It's vital to get a breathable fleece and choose one with the appropriate tog rating.
Ultimately, it is up to the parents to decide what is best for their child. If you do choose to dress your baby in fleece, be sure to dress them in light clothing such as a long-sleeved onesie, one-piece pajamas or t-shirt, and pants and keep an eye on them to make sure they don't overheat.
Remember, keeping your child comfortable and safe is always the top priority!
FAQ's on Babies Sleeping in Fleece
Can Babies Sleep in Cotton?
Yes, little children can sleep in a cotton sleeper, cotton onesie, cotton sleepsuit, cotton pajamas, standard cotton jammies, or lightweight swaddle, especially during hot weather conditions.
In fact, cotton is a popular choice for newborn bedding and clothing during the warmer climate months because it is soft, breathable, and hypoallergenic. You'll want to make sure that any cotton items you use for your child are washed in hypoallergenic detergent to avoid any skin irritation.
Are Footed Pajamas Warm Enough for Babies?
Generally speaking, a footed sleeper or pajamas can be quite warm and may not be necessary for babies in warmer climates.
However, in colder climates or during a chilly winter night, footed pajamas can be a great way to keep your baby comfortable. If your baby doesn't own one, you can use a pair of socks instead.
Can Babies Sleep in Just a Onesie?
The answer is yes, but there are a few things to keep in mind.
First, make sure the onesie is comfortable and not too tight which may cause diaper rash. Second, consider layering with a blanket or sleep bag during cooler temperatures in your child's room. And finally, always put your child on their back to sleep to reduce the risk of SIDS.
What Is the Right Temperature of a Baby's Room During Winter?
The ideal temperature for a child's room during winter is actually between 68 and 72 degrees Fahrenheit. This may seem like a cool temperature, but it is actually the perfect room temperature for your baby to sleep comfortably.
This article was written by: Gian MIller – Full-Time Writer, Baby Whisperer & Dad of 3.
Gian spends a lot of his time writing. A self-proclaimed baby whisperer, Gian has been through it all with his own children and is passionate about sharing his hard-won wisdom with other parents. When he's not writing or changing diapers, you can find him playing the guitar or watching baseball (or preferably both at the same time).