If you've just had a baby, or if you know someone who has, then you know that diapers are a necessary evil. They're expensive, and they seem to go through them like water! If your baby is starting to outgrow their current diaper size, don't worry – you can exchange them for a different size at most stores. Here's how it works:
How To Exchange Baby Diapers for Different Sizes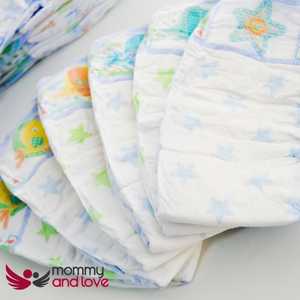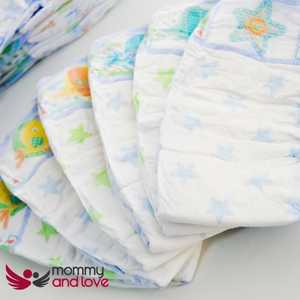 If you're a parent, you know that diapers come in all different sizes.
And as your baby outgrows her diapers, you'll need to swap diapers for a bigger size.
But what do you do with the old diapers? Can you exchange them for a different size?
The answer is yes! Babies grow quickly and before you know it, you need a pack of larger-size diapers. You can exchange different sizes of newborn diapers at most major retailers. All you need is your receipt and the packaging from the new diapers. Then, simply take them to the customer service desk and they'll take care of the rest.
New parents of a baby should know that the exchange process might be different from one retailer to another. Some stores may also offer you a store credit or a gift card. For example, Walmart might offer you their Walmart gift card.
Is It Possible to Exchange Diapers Online for Different Sizes?
How can you exchange diapers for a different size online will be different from one retailer to another. If you purchased disposable diapers online know that most online stores will allow you to exchange diaper sizes for babies, as long as you have your original purchase receipt and it is an unopened pack. However, some stores may charge a restocking fee, so it's always best to check with the retailer before making your exchange.
Depending on the online retailer, there are a few different ways you can do it, and the one that's best for you depends on what type of diapers you bought and how long ago you bought them.
Here's how you can go about exchanging diapers for a different size online:
Order new diapers and return your used ones.
If you're exchanging diapers that are still sealed in their original packaging (for example, if they were a gift from your baby registry), this is the best option for you. Just choose this option when you order a new pack of diapers for your child, then send back the old ones once the new ones arrive at your door.
Return your used diapers and receive a refund.
If you've already opened and used a pack of the diapers, contact the retailer on how you go about returning the ones you have. They may not allow exchanges for an opened pack but explain the entire situation as to why they didn't work out for your child. Most retailers will issue your cash refund when they receive the old ones.
Can You Exchange Cloth Diapers?
The answer is yes, provided that the cloth diapers are unused and are in saleable condition. If you have purchased cloth diapers from a store and find that they do not fit your baby, or if you simply do not like them, most retailers will exchange smaller diapers for larger diapers.
Some things to keep in mind when exchanging cloth diapers:
Most stores have a time limit for exchanges, usually around 30 days.
You will likely need to present your gift receipt or proof of purchase.
They may not exchange a partial pack of cloth diapers.
They may only exchange unused cloth diapers for other unused cloth diapers.
If you are not satisfied with the store policy, you can always try selling your unused cloth diapers online. There are many websites and forums dedicated to buying and selling used or new cloth diapers. We've done a full guide to buying and selling second hand diapers.
How to Exchange Diapers Without a Receipt?
If you're not happy with the fit of your diapers, most retailers will be happy to accommodate a change of diaper size. However, different stores have their own policy so make sure you know what the exchange policy of the retailer.
Here are a few tips on how to exchange unopened diapers without a receipt:
Call the store before you go and ask about their exchange policy.
If the store doesn't have a policy, be polite and explain your situation.
Bring the diapers you want and exchange the diapers in their original package.
If possible, exchange unopened packages of diapers for a different size but the same brand and same price.
Can I Exchange Diapers for a Different Size at Walmart?
As of 2022, Walmart allows the exchange of unused diapers purchased from the store to be returned or exchanged within 90 days with a receipt. However, you can only exchange for a product with the same price if the box of diapers has already been opened. For diapers purchased from Walmart Online Marketplace, vendors have a 30-day return window and exchanges or returns are subject to their discretion.
Can I Exchange Diapers for a Different Size at Target?
As of 2022, Target diaper return policy allows for returns and exchanges of a number of diapers that are unused within 90 days from the order date provided you have the original receipt. Within 90 days, diapers can be returned and exchanged for different sizes either in-store or by mail.
Should You Buy Diapers in Bulk?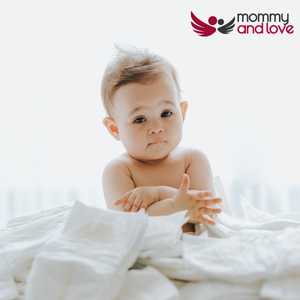 The answer to this question really depends on your individual circumstances.
For example, if you have a large family or are planning on having more children, then buying diapers in bulk may be a good option for you.
On the other hand, if you have a small family or only have one child, then buying diapers in bulk may not be necessary.
There are a few things most parents should keep in mind if you do decide to buy diapers in bulk.
First, depending on the number of diapers you plan to buy, make sure you have enough storage space to accommodate all the diapers. If you have limited living space, you don't want to mix up clean and dirty diapers! Also, read our guide on whether diapers expire.
Second, bulk diaper purchases can be expensive, so be sure to shop around and compare prices before making your final decision. We've done a detailed guide on the average cost of disposable diapers.
Finally, remember that you may not use all the diapers, so it's important to only buy as many as you think you'll need.
Here are some pros and cons when buying diapers in bulk:
Pro: They're Cheaper
Most diapers cost less if you buy in bulk, so you can save money. If you shop at a physical store or warehouse locations like Costco or Sam's Club, you can usually get a box of diapers for half of what you would pay at a regular supermarket. Over time, this can add up to big savings.
Credit card rewards can also play a role in deciding whether to buy disposable diapers in bulk. For example, some credit cards offer 5% cash back on purchases at wholesale clubs. If you take advantage of such an offer, you'll enjoy even greater savings by buying diapers in bulk.
Keep in mind that when you buy in bulk and your baby outgrows diapers, you will end up with more diaper packs than you need.
Con: You Need Storage Space
You may need to find storage space for your extra disposable diapers if you buy too much at once. Without the right place to store them, your purchase may not be so smart after all. Consider putting them in a closet or a large bin under the bed if there isn't much room anywhere else in your home.
Pro: Convenience
If you have enough storage space for your diapers and wipes, keeping a stash of both on hand will keep you from constantly running out to buy more. This is particularly helpful if you let your baby wear diapers at night or if you are away from home for an extended period of time.
Cons: Expiration Date
Diapers don't go bad, but they do lose absorbency over time, so they may not perform as well as when they were fresh. Check the expiration date or purchase date on the box before you buy.
What to Do With Extra Diapers?
Babies born at different weights so it's possible that you will end up with diapers in the wrong size from baby registries. Are you wondering what to do with them?
Donate Unused Diapers to Charity
If so, check out these great options for donating new and unopened diapers to organizations in need. For example, you can take clean diapers to a women's shelter or your local daycare. We've done a full guide on where to donate nappies in the UK.
There are a number of charities that will accept old baby clothes, toys, diaper wipes and other items. Diapers are another one of those items that can be donated.
The National Diaper Bank Network (NDBN) is a non-profit that is dedicated to ending diaper needs in the United States. The NDBN has over 200 community-based diaper banks across the country that offer basic necessities like diapers, wipes and formula to families in need. If you have extra diapers at home, you can donate them to a local organization or make a monetary donation through the website.
Save the Children is an international organization that offers help to children around the world. The organization has been working since 1919, and they provide help with education, health care, and nutrition needs for children. They also offer emergency relief assistance to children around the world after natural disasters like earthquakes or hurricanes. You can make a financial donation online or send donations of diapers, wipes, formula, and other supplies to their US headquarters in Fairfield, Connecticut.
Use the Unopened Packages of Diapers as Decorations for a Baby Shower
If you know someone who is expecting and could use some extra diapers, ask her if she would like your surplus stock as a gift for her baby registry. She could use it as part of the décor at her baby shower or put them on display at home after the baby is born. We've done a guide on a diaper baby shower for moms to be.
Give Them to Family Members or Friends
Give the baby diapers to friends or family who may be able to use them for their baby. Ask around and see if there's anyone in your circle who could benefit from some extra baby diapers. The cost of disposable diapers adds up, so you're doing someone who is expecting a child an awesome service by giving them away for free.
Conclusion
So, can you exchange diapers for a different size? Yes, definitely. Exchanging diapers for a different size is an easy process. However, you need to make sure that you follow the retailer's process exactly so you don't get rejected. All the stores may allow for exchanges but their policies might be different. Some retailers allow you to select diaper packs of different sizes on your own, while others require their staff to perform the exchange. But do know that most of them will only allow you to exchange unopened diapers so keep that in mind. Returning diapers should be the same as exchanging them, and again make sure you follow the diaper return policy of the retailer.
Regardless of the steps, you will follow, though, always remember to be courteous and respectful so that you don't anger the sales associates or managers. After all, customer service is of utmost importance when it comes to diaper purchases.
This article was written by: Gian MIller – Full-Time Writer, Baby Whisperer & Dad of 3.
Gian spends a lot of his time writing. A self-proclaimed baby whisperer, Gian has been through it all with his own children and is passionate about sharing his hard-won wisdom with other parents. When he's not writing or changing diapers, you can find him playing the guitar or watching baseball (or preferably both at the same time).