There are many decisions that parents have to make when they have a baby, and one of the most important is what type of diapers to use.
On top of the decision, whether to use disposable diapers or cloth diapers, there are boys' diapers and girls' diapers, and there are some key differences between the two.
Affiliate Disclaimer: As an Affiliate, we earn from qualifying purchases.
Is There a Difference Between Boy Diapers and Girl Disposable Diapers?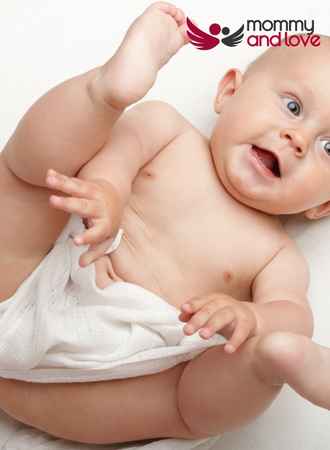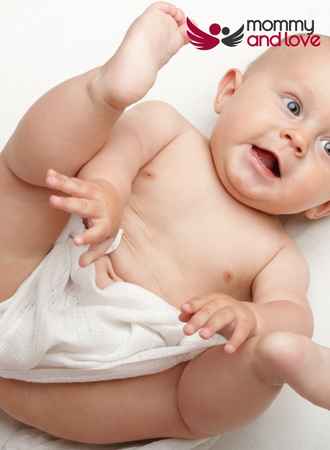 Yes, most people don't realize that there is a difference between boys' and girls' diapers. One of the more noticeable differences is in the shape of the diaper.
Certain brands of boys' diapers are typically narrower in the front than girl diapers. This is because boys generally have narrower hips than girls.
Additionally, boy diapers often have a slightly higher rise extending a bit up and can reach the belly button than girl diapers. This is to accommodate for the difference in anatomy between boys and girls.
So, what does this mean for you when buying diapers?
If you have a son, you will want to make sure that you buy diapers that are specifically designed for boys. These diapers will fit your son more comfortably and will provide better protection against leaks.
On the other hand, if you have a daughter, you can usually get away with using either boy diapers or girl diapers.
However, you may want to consider buying girl diapers if your daughter is particularly active. This is because girl diapers typically have a better fit and are less likely to leak.
No matter what kind of nappy you buy from the store, the most important thing is that it fits your child well and provides adequate protection against leaks.
If you can't find them in your local stores, search and explore the Internet.
Where the Absorbency is Matters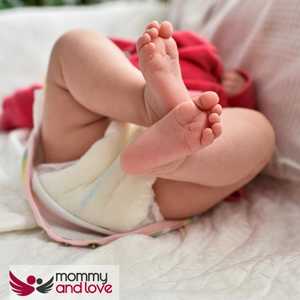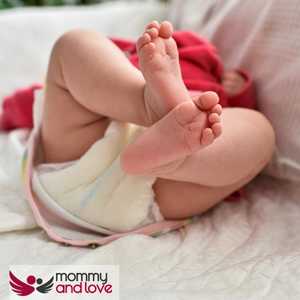 The position of the absorbent material and the number of superabsorbent polymers, or SAP, are the key differences between boy and female diapers.
Previously, Huggies and Pampers, for example, created their diapers with different areas of absorption to accommodate both genders' pee points.
Pee points are areas or spots where each gender requires more absorbency. Boy diapers were more absorbent at the front site, but girl diapers were more absorbent in the middle, towards the urethra.
Today, most brands have gender-neutral or unisex diapers available in the stores. These diapers are absorbent from the front to the back and in the middle.
Many parents still use disposables because they can just throw them away when they are soiled or wet and they don't have to wait for laundry day like they would if they were using washable nappies.
Fortunately, nappy makers are constantly trying to innovate and improve modern diapers. For example, you can buy diapers with tabs that are thin in design while still being exceptionally absorbent.
Why Do Absorbency and Leakage Protection Matter When Choosing Disposable Diapers?
There are a lot of factors to consider when choosing the right disposable diaper. One of the most important factors is absorbency and protection against leaks and blowouts.
A good disposable diaper should be absorbent and provide ample protection against leaks. Babies can go through a lot of diapers in a day, and you want to make sure that they are comfortable and dry. That's why you store many of them, just in case.
There are a lot of different brands and sizes of disposable diapers on the market, so it can be overwhelming trying to choose the right one.
Remember that a brand might work for a family member or a friend but may not necessarily work for you.
But if you keep these factors in mind, you'll be able to narrow down your search at the store and find what size and brand works and can help you save money.
An insufficiently absorbent nappy will result in wetness and discomfort, which can lead to skin irritation and skin damage such as diaper rash in the butt and nappy area.
As urine passes through the nappy, it mixes with a superabsorbent polymer (SAP) that converts liquid into a gel form. T
he resulting gel helps keep the baby dry and prevents leakages.
For this case, they can only hold a specific amount of liquids and once SAP has reached its capacity, any further liquids are simply not absorbed.
Do Size and Fit Matter When Choosing the Right Nappies for the Baby?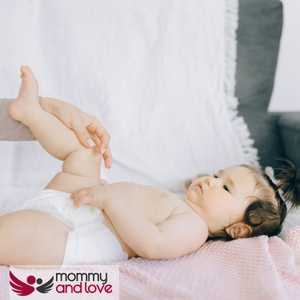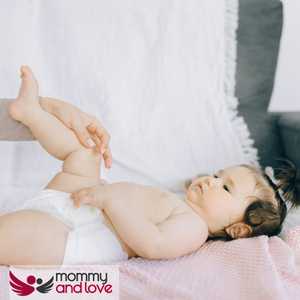 The design of the nappies is the least important factor when choosing the right nappies for your baby. Most gender-neutral nappy brands have pretty cute designs anyway.
So it's better to focus on other factors that really matter – correct sizing and comfortable fit of the diaper.
Sizing can vary from one nappy to the other. And the wrong sizes for your baby's age can cause leaks. If the size is too big, it can sag and leak around the legs. If the size is too small, it can dig into the skin and cause redness and irritation.
One sign that you got the wrong fit is that your baby is uncomfortable, especially when she is doing her business. Another sign that the nappies are are too loose is that they are sagging, which can lead to leaks.
While sizes that are too tight can be constricting and uncomfortable for the baby. So, search and explore your options and changing to the correct size would be beneficial for you and your little one.
Are Pampers Diapers Gender-Neutral?
Pampers is one of the most popular brands on the market and in stores.
Previously, Pampers were gender-specific, designed based on the 'pee points' of both genders. Today, if we're talking about features, Pampers diapers are unisex or gender-neutral, with the only noticeable difference between boys and girls disposable diapers being the design and print.
Pampers Swaddlers are probably the best-selling disposable diapers at Target and on Amazon. They have excellent absorbency while being gentle on the newborn baby's skin. 
Bestseller No. 1
Pampers Swaddlers Diapers Size 2, 84 count – Disposable Diapers
New! Pampers Swaddlers with a new Blowout Barrier that helps prevent up to 100% leaks, even blowouts
Helps protect where leaks happens most featuring our Dual Leak-Guard Barriers
Helps keep baby's skin dry and healthy thanks to the moisture-wicking BreatheFree Liner​
Are Huggies Diapers Unisex?
Huggies is another popular brand of disposable diapers. They're everywhere and you probably noticed them when you shopped at Target.
And just like Pampers, Huggies disposable diapers used to be gender-specific. Today, Huggies diapers are suitable for babies of both genders. They offer different designs but the key features are the same. 
Bestseller No. 1
Huggies Size 1 Diapers, Little Snugglers Newborn Diapers, Size 1 (8-14 lbs), 84 Count
Huggies Size 1 Diapers: 84 Little Snugglers Newborn Diapers, size 1 (8-14 lbs); celebrating 100 years of Disney with limited edition designs; packaging may vary
Up to 100% Leak-Free Protection: Our diapers have Huggies Leak Lock System that offers up to 12 hours of leak protection
Gentle Skin Protection: These Huggies diapers offer a curved and stretchy fit with all-around comfort for a gentle tummy fit; hypoallergenic and free of fragrances and parabens; made without lotions, elemental chlorine and natural rubber latex
Are Honest Diapers Gender-Specific?
The Honest Co's line of diapers is relatively new to some stores compared to the previous two brands. But they have become popular among eco-conscious parents who want to move away from plastic products and want to do more for the environment.
While Honest diapers may not be the most affordable on the market, many moms and dads choose to use them for their babies because they are made from eco-friendly materials which are not only good for the skin of the baby but for the planet as well.
Fortunately, they are also are suitable for both boys and girls.
Sale
Bestseller No. 1
Is There a Difference Between Boy and Girl Cloth Diapers?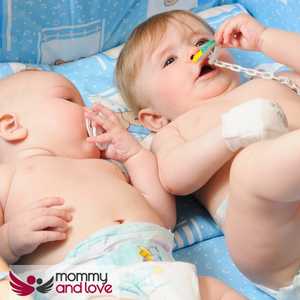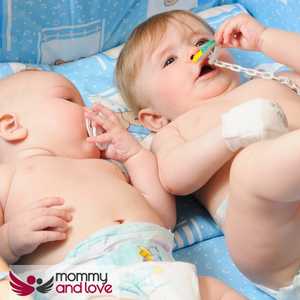 Most cloth diapers you find in the stores such as Target and other retailers have no built-in difference in terms of features and can be used by babies of both genders.
However, moms who use pre-fold cloth nappies may want to place inserts for extra absorbency in the front of the diaper for boys or in the middle for girls.
If you're using a cloth nappy, you have a few options available to you. You can ise it alone, or you can use it with additional boosters and inserts.
Cloth nappies are designed to be absorbent, but the amount of absorption capacity when your little ones do their business varies from one brand to another.
If you find that your newborn is soaking through their nappy in an hour or two at night, you may want to do more research and consider purchasing reusable diaper boosters for added protection and store them near your changing station.
Otherwise, you would be dealing with diaper rash and you don't want that.
Cloth Diaper Inserts
Inserts are made of the same material as cloth nappies, and they are designed to be placed inside the diaper for added absorption.
If you are using cloth nappies for your infant, it is also important to prevent leaks. There are a few things you can do to help prevent leaks:
Make sure the diaper is fastened snugly around the baby's waist.
Check the diaper frequently and change it as soon as it becomes wet or soiled.
Use a waterproof diaper cover over the cloth diaper to help prevent leaks.
Bestseller No. 1
Are Reusable Training Pants and Pull-Ups Gender-Specific?
No. Outside of design, most throw-away and reusable training pants are gender-neutral and can be worn by both little boys and girls undergoing potty training.
However, some brands such as Target which offers Up & Up pull-ups, offer gender-specific pull-ups.
Potty training pants are an important part of the potty training process. They help kids feel more comfortable and confident during the day when they are learning to use the toilet.
Potty training pants also give parents a way to monitor their child's progress during the day and night.
If your child is wearing potty training pants and has accidents, you'll be able to tell how much they've improved.
Potty training pants are an essential part of potty training and should be used throughout the entire process.
Your kids might need some time when changing from diapers to pants so the best way is to be patient and wait for them to completely adjust.
The day will eventually come when you find your kid already knows how to use a toilet.
Conclusion on boy diapers vs girl diapers
There are many factors to consider when choosing the right diaper for your little one. But in terms of gender, there is really no difference between boys and girls disposable diapers.
All disposable diapers will do the job of keeping your little one dry and comfortable. The only thing you need to worry about is finding the right fit for your baby's individual needs.
This article was written by: Gian MIller – Full-Time Writer, Baby Whisperer & Dad of 3.
Gian spends a lot of his time writing. A self-proclaimed baby whisperer, Gian has been through it all with his own children and is passionate about sharing his hard-won wisdom with other parents. When he's not writing or changing diapers, you can find him playing the guitar or watching baseball (or preferably both at the same time).