Cloth nappies have been a popular choice for parents in recent years. The cloth diapering movement is not just about saving money – it's about reducing environmental impacts and raising children with more awareness of the world they live in.
In addition to all of these benefits, cloth diapers also offer an extra level of comfort that disposables can't match!
For many people, the only drawback to them is that they are often too small for larger babies or toddlers who no longer fit within their weight range. Luckily, there's now a solution: Vest extenders!
Vest Extender for Cloth Nappies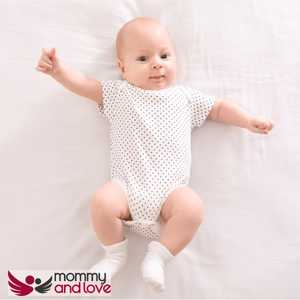 Use a small vest extension for lasting longer! Simply snap onto the existing popper on the vest and instantly shortens the length for more durability.
Many tight fitted pants have been proven to cause compression leakage and leakage with nappies, especially those built with microfiber.
The vest extender provides additional space, allowing it to reduce pressure on nappies thereby eliminating moisture from swollen water. Using popular poppers the extended vest fits many EU brands. The Deluxe Set contains 3 items.
What are vest extenders?
Vest extenders are basic yet incredibly ingenious, they enhance the length of a normal size baby vest. A useful item for those using cloth nappies. Cloth nappies are usually thicker than disposables, especially increased nighttime nappies.
Can I make my own vest extenders?
Yes! They are very easy to make and most vest extenders just extend the wearing life of baby clothes. You can use them on tight-fitting vests to make them fit better.
People often find when they start using reusable nappies they need to start using vest extenders so that they can fit the vests and onesies over the bigger bums!
A baby's vest will often fit in all other areas but just needs a little nudge to fit over clothes or cloth bums. Little lamb vest extenders are the best known of all the nifty little vest extenders and will fit the vast majority of vests. They are good quality and come in a pack of 3.
Why use extenders?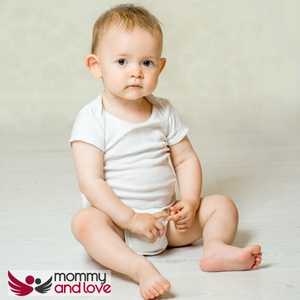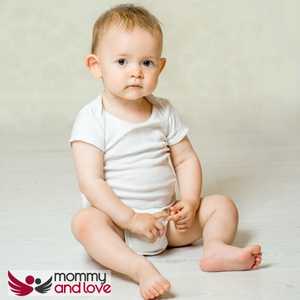 Extenders don't just make tight-fitting clothes fit better. If clothes are on too tightly over cloth nappies, you can get compression leaks.
Compression leaks basically mean that something is squeezing or compressing the wet nappy, think of it as wringing out a towel.
This is especially an issue if the nappies you are using have a microfibre core like pocket nappies. It is not so much an issue with cotton nappies but to stop moisture-wicking it's best not to compress it.
Extenders are made to fit cloth diapers so you get the same great benefits of them, but without having to worry about your child growing out of their nappies.
Vest extenders give parents additional options when it comes to using cloth on older children or toddlers – they can wear a smaller size while still getting some use out of bigger ones. The extenders are ideal for people who cloth diapers their children from birth up until they potty-train.
Another benefit is that your child can wear the same size clothes as other toddlers, which means you won't have to spend more money on new outfits!
How to use extenders?
These are really simple to use. They are usually made of supersoft jersey cotton (whether little lamb, nature babies or Etsy ones). You just un pop the existing poppers on the clothes, undo them and then put your extenders on giving you an extra 2-3 inches wiggle room.
These help the vests fit perfectly and last you a bit longer.
Will they fit everything?
The vast majority of EU clothes use the same poppers so they will fit most.
Final Thoughts
Cloth nappies are more than just an environmentally-friendly choice – they're also a comfortable alternative to disposable diapers! Cloth diapering is often too tight for larger babies or toddlers who no longer fit within their weight range.
Vest extenders solve this problem by giving parents the ability to use cloth on older children without having to worry about them outgrowing their current size. This solution helps you save money and time, while still getting all of the benefits that come with using cloth nappies.
This article was written by: Gian MIller – Full-Time Writer, Baby Whisperer & Dad of 3.
Gian spends a lot of his time writing. A self-proclaimed baby whisperer, Gian has been through it all with his own children and is passionate about sharing his hard-won wisdom with other parents. When he's not writing or changing diapers, you can find him playing the guitar or watching baseball (or preferably both at the same time).