Reusable nappies are a great idea for anyone with little ones. They are better for the environment, and they save money in the long run. However, there is some debate about which kind of nappy is best- cloth or disposable? This blog post will break down both sides of this argument so that you can make an informed decision on what to do next!
But in short YES! Reusable nappies have a much lower environmental impact than disposable nappies, once ALL things are considered. In February 2020, Zero Waste Europe, a Brussels-based NGO supported by the European Union's LIFE Program, published an (extremely useful) study. It addressed the timeless question "Are reusable nappies more 'eco-friendly' than disposable ones?" The take away – YES! Much!
Are reusable nappies bad for the environment?
Which nappies are most environmentally friendly?
Why reusable nappies are bad?
Yes reusable nappies are better for the environment than disposable baby nappies.
The environmental agency basically got it wrong in it's 2005 report. It failed to look at many aspects of disposable nappies and it fundamentally failed to considered modern cloth nappies, how they are washed, how most are not tumble drying and in fact use line drying how nappy manufacturers have upped their game and use modern quick drying fabrics which are more environmentally friendly materials, how more energy efficient appliances are becoming.
The environment agency destroyed the debate for nearly 15 years, its great to see it finally being put to rest with the LIFE Programme of the European Union report. It also failed to consider the environmental savings of reusing nappies on multiple babies including subsequent children and the very large active 2nd hand market. The women's environmental network fought a long campaign to show the environmental benefits of cloth nappies over biodegradable nappies and disposable nappies.
Waste management knows that single-use nappies are a huge drain on their resources. The disposable nappy is over 4% of everything in landfills. Disposable diapers are anything but disposable! Recycling charity wrap and all in one diaper answer the how many nappies question using the non-chemical absorption method. More diapers in washing fuller loads is better.
Ditch the disposables! Replacing appliances vast majority updated lifecycle assessment study half years saving increases crude oil and water usage. First child other children same way full loads consumers behaviour full load more control many councils cost reusable materials cloth landfill climate change landfill. reusables.
What's the environmental cost of disposable nappies?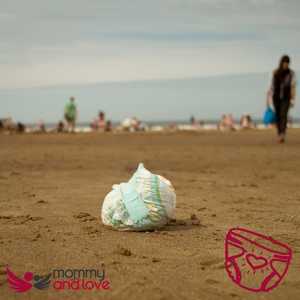 Disposable nappies are very convenient. They don't require any washing, and you can simply throw them away after use – making it easier to always have a clean one on hand.
However, this convenience comes at a cost: the production of these diapers has been found to be harmful to the environment.
In fact, disposable nappies make up the third biggest waste contributor to landfills, which contributes to global warming.
The cost of disposable nappies is also something that many people worry about they are not in the least bit environmentally friendly – especially if they have little ones in diapers! Disposable nappies can be expensive and some brands offer limited deals on their products (e.g., buy one pack, get one free). However, reusable nappies are also known to be very expensive – especially if you use them on more than one child. Ditch disposables! Make your baby a happy nappy cloth wearing baby nappy.
An estimated 33 million nappies are dropped yearly in England in a total of 2-3% of the total household waste. Wrap said it's now estimated they would have had about 4000-8,000 diaper bags in their hands. The largest variety of nappies is not recyclable and can be disposed of with general waste. The main alternatives are biodegradable reusable and bi-degradable. But in many measures, reusable nappies will be better for the environment but will cost. The carbon emission associated with disposable nappies is mainly attributable to the manufacturing materials which are used to construct them.
Which one is better: disposable nappies or reusable nappies?
Babies use an average of about 4,000 nappies after going potty-trained – about five times more than 2,000 of them. Each year there are over 600 million tons of waste added in England and Wales. Some environmentally-conscious parents recommend reusable materials, including cloths and liner sheets. This methodology drastically reduces waste going in the landfill. Disposable parts aren't good for the environment but disposable parts cannot be reusable without being handled right. Reuseable goods create up to 570kg of emissions while disposable goods create about 500kg of emissions.
What was the Environment Agency's Life Cycle Assessment of Disposable and Recyclable Waste
This is how I detailed the core of the EA's review and how I think their mistake was. There's a better news. There's also another reason we should use disposable nappies. I only had a small window to tell you I had done my research and made an informed counterargument. (I could say a lot more.) I keep refusing my Ea study.
Take action now
Sir David Attenborough says: We'll regenerate the planet and save it. We run reforestation and rewilding programs throughout the World to restore wild ecosystems and absorb carbon. How do we reduce our carbon emissions?
Are cloth diapers better for the environment, your wallet or your baby?
The Great Diaper Debate, as a phenomenon has been called, concerns primarily what parents like about how things should be presented. . It's more about parents' interests than their thoughts about themselves…
Tell me the environmental impact of reusable nappies?
The Environmental Agency's 2005 report concluded that cloth nappies are a larger threat to the environment than disposable nappies. The women's environmental network was involved in this report but had not consulted the report before publishing it. EA scientists investigated how reusables are produced and how to be recycled but only how they are used. And it included drying. I think we should all remember what happened in 2005 was fifteen years ago. Bamboo is extremely fast-growing and has significantly lower environmental impacts than cotton grows. We now have organic cotton producing without insecticides.
The facts about nappies
Around 3.75 million disposable nappies are used every day in the UK, that's a billion nappies a year. The average baby uses lots. It takes a half jar of petroleum oil per nappy. Conventional disposables take up to 150 years to break down and their manufacture uses limited resources and contributes to global warming. Both cloth and disposable nappy make a good impact on our earth – but they are more environmentally friendly if they are washed cleanly and dry. The impact is more generally a result of the detergents, water and energy they use to rinse, wash and dry them but overall they tend to be the most sustainable choice at line dryers.
The good news about nappies
Modern cloth nappies are easy to lay on and remove and some users say they are more absorbent and smell less than disposables. Biodegradable disposable nappies – made of a variety of materials – are also produced that utilize non-chemical absorption methods. They're better for the environment compared to standard disposables, but they continue to deteriorate in landfills for many years. The modern versions are easy to carry on and easy to remove and clean. They have reusable outer coverings and creative designs.
Can we still use disposable nappies in 2021?
In February 2020 Zero Waste Europe published a survey on the environmental impact of all disposable items including bath towels and diaper covers used in pregnancy. The 2017 report (published February 2020) considered 28 EU Member States. Marta Stencel is the Environmendergenic Campaign Director for the Woman Environmental Network. They concluded with these claims that the costs for collection administrations and customers include disposal management and treatment of wastes and associated public sewage problems. It also looks into those fees. The administration. So. Consumer.
On waste generation
In 2017, there were about 6.7 million tons of nappies in the EU-28. The average weight of a nappie is approximately 200g after use. Therefore each child can be assumed to produce 438 kg of dirty nappie waste annually – meaning about 1 tonne of waste. The decomposition of the organic matter will also affect groundwater and soil pollution because of the leaching of organic compounds. It also produces landfill waste gases such as methane and carbon dioxide – both potentially toxic greenhouse gas that can aggravate climate change. – .
On waste prevention
If only 20-per cent of babies with nappies went to plastic disposable, this could prevent 1.2 million tonnes of waste annually in the EU-28. This potential landfill reduction can be translated into a reduction in the costs of clearing out waste on coastal areas because litter and waste associated sewage could be decreased.'. '[…] a family that chooses reusable nappies can also reduce about 99% of the waste created if they were used as single-use products.
Washable Cloth Nappies
The 45% reduction was found in households that use nappies when compared to 1% which used disposable nappies. The bigger problem is water consumption, detergents used and energy needed to make rinsing, washing cloth nappies a priority. The capacity of one single home wash will allow for 700000 tonnes of fibres! Find eco-Friendly nappies for your pet. These are better absorbent than synthetic washable nappies and help your baby breathe naturally with the exception of certain chemicals or gels.
Biodegradable Disposables
Biodegradable disposable nappies use a variety of different materials including bamboo, paper fibres and fabrics. The material takes up less surface area when stored as disposables and degrades faster than normal household staple materials. They're healthier for the environment but do block toilets. They can be more expensive and easier to clean but are generally not flushable. These decompose faster than ordinary disposable nappies but can be expensive and block the toilet systems.
Let's end the cloth napping debate once and for all.
Reusable nappies are more harmful compared with disposable products by a cumulative amount 20 kilogrammes more than the disposable ones (per child year).
They all reference a 2005 environmental agency report.
One sentence is enough to deregulate years of positive work, one 'no' without the readers having any view of the caveats. Hopefully, I've changed it this time. I hope this is only the first time we get the public's opinion about the benefits of reusable nappys.
Number crunching
Babies typically stay in their nappies for 2-3 years where they will spend on average 12 days a day. These numbers will reduce daily as children get older. If we take 8 nappies per day as our mean average this equates to 2920 nappies per year or 7300 nappies over 2.5 years. It is not sustainable and it is not wise to compare the disposable diaper nappy to the disposable.
Disposable
The first waterproof diaper cover was invented by Marion Donovan, a professional housewife who wished to ensure her children's clothing and bedding remained moist while they slept. The recent extension of the product range to the child toilet training phase included Training Pants and Pant diapers now covered in undergarments. Modern disposable diapers and incontinence products use a layer construction this allows for urine transportation and distribution to the absorbent core which is sealed inside. Other common features of disposable diapers are one or more pieces of one or both adhesive or mechanical fastening tape that keeps the diaper secure attached. Other diapers contain inner fabrics that hold moisture at rest.
Development
In the 19th century, the modern diaper began to take shape and mothers in many parts wore cotton material that was held tightly together by strapping in place. Cloth diapers in the United States were invented by Maria A. Allen in 1887. Doctors believe rubber pants have health effects because they think it act as a poultice and harms the skin of babies. In 1946 Marion Donovan used a shower curtain to make a diaper cover on her bathroom board made of Army surplus nylon parachute lining. In 1947 Scottish housewife Valerie Hunter Gordon developed and made Paddi a disposable pad (made from cellulose wadding covered with cotton wool) which is worn inside an adjustable plastic garment with press-stud.
Biodegradable Nappies – A compromise?
Today, there are many options of biodegradable nappies that can be worn for a day or two then disposed off. These disposable diapers are made from wood pulp and natural starch which is not only environment-friendly but also free from any kind of chemicals.
Some of the popular biodegradable nappies are G Diapers, Earth Baby Naturals and Naty by Nature Babycare. These brands can be used without any doubt for newborn babies or even small kids as they don't contain chlorine and other harmful chemical substances that could harm your baby's skin.
However, this is a good compromise that you can consider if your baby is allergic to normal disposable diapers.
However, biodegradable nappies are not as eco friendly as they appear to be, we've done a full in-depth guide to them here.
The main issue with eco-friendly nappies is that yes, you don't have to wash nappies but the outer shell is still made from the plastic meaning it stops any composting abilities.
Also, you can't compost human poo so you would need to separate your nappies and still send the soiled nappies to the landfill.
They are a bit of a cop-out and in 2021, we have to realise single-use plastic diapers aren't the way forward, no matter how much greenwashing has been put on them. Reusable diapers are the best option.
Hybrid Nappies – the perfect alternative?
Hybrid nappies are a compromise of a cloth diaper outer (the waterproof bit) and then a choice of biodegradable inserts OR reusable inserts for the absorbent bit. The benefit of these types of nappies is that you can switch to biodegradable inserts on days when you cannot wash or in situations where it is not practical to wash. You still need to wash the outer wraps but these can be wiped clean for 3-4 uses and then either hand washed and line dried (depending on the circumstances) or just thrown in with the rest of the wash.
Disposable and reusable nappies – conclusion
To conclude whilst disposable nappies are more convenient they are much worse for the environment. Reusable nappies are better for the environment, however, they can be expensive and inconvenient. It is a choice that each parent has to make depending on their lifestyle!
This article was written by: Gian MIller – Full-Time Writer, Baby Whisperer & Dad of 3.
Gian spends a lot of his time writing. A self-proclaimed baby whisperer, Gian has been through it all with his own children and is passionate about sharing his hard-won wisdom with other parents. When he's not writing or changing diapers, you can find him playing the guitar or watching baseball (or preferably both at the same time).