If you're planning to register for a baby's arrival in your family, one of the most important choices you'll need to make is the number of diapers you'll need to sign up for.
It's not easy to determine just the amount you'll need especially when it's your new baby.
We'll provide you with guidelines on the number of diapers you need to register and the number of diapers you'll require all in all.
If you follow our suggestions and guidelines, you'll have enough diapers to feed your baby!
This article is based on disposable diapers, for those starting their cloth nappy journey read our guide to how many cloth diapers.
How many diapers am I going to need for the baby registry?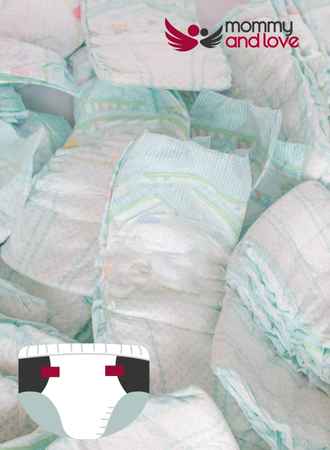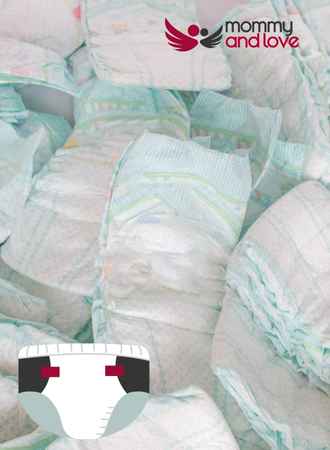 Have you started working on your baby registry yet?
During their first year, many newborn babies can go through 2000-3000 diapers!
Predict that 6000-7000 diapers will be used until potty training.
The items on most baby registries are the same.
The number of diapers used by your infant is determined by how frequently they are changed and how frequently they foul their diapers.
How many diapers will you require in your first year?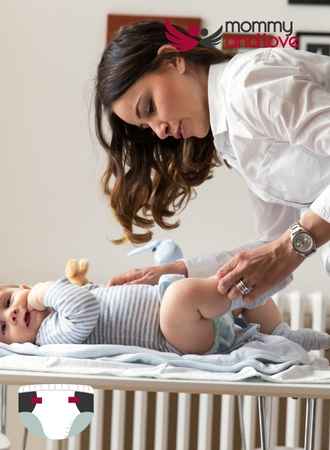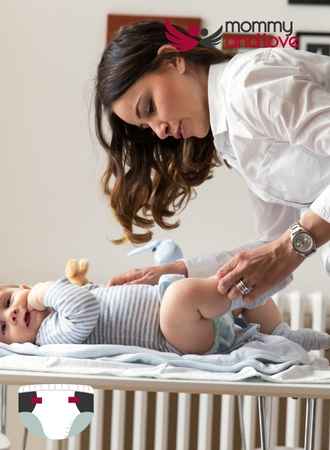 The number of diapers you'll need is largely dependent on your child.
During their first two years, the average baby goes through approximately 2200 diapers per year.
That's a lot of soiled diapers and damp bums. If you have the space, baby showers are a great opportunity to start stocking up on diapers and baby outfits.
When creating the baby's registry and needing to know how many diapers you'll need, keep in mind that you can register to buy enough diapers for the entire year by adding individual diaper boxes that people can gift to you.
Or by creating an account for cash to buy diapers on your own or by signing up to subscribe to a diaper service.
We recommend:
| | |
| --- | --- |
| Size 0 | 120 Diapers |
| Size 1 | 840 Diapers |
| Size 2 | 740 Diapers |
| Size 3 | 1000 Diapers |
How will I know which diaper brand to buy?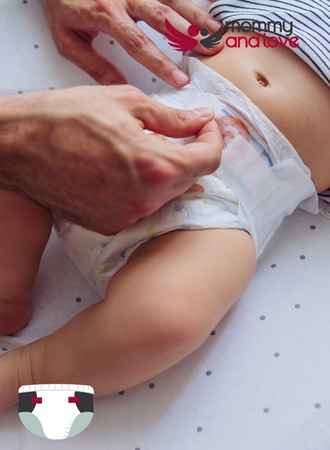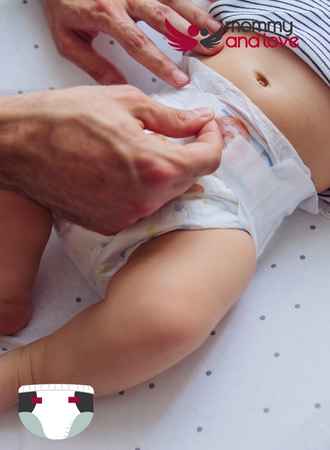 What diapers should you include in your baby registry?
Each infant is unique, and some have more sensitive skin than others. You may need to try several diaper brands during the newborn stage before finding one that works for your baby's skin, or you may be lucky and any diaper will do.
We've done some detailed diaper brand guides here:
When it comes to unopened diapers, many stores have a generous return/exchange policy.
This may change as a result of COVID-19.
You may be able to switch the boxes you have for the ones you desire once you've determined the kind of diapers you prefer.
If not, you can recoup some of your investment by selling what you can't use on Marketplace or a resale website.
Do you think that stockpiling diapers is an excellent idea?
There are a few factors to take into consideration when deciding if stockpiling is a good idea for your household.
Do you have enough room to keep newborn diapers in a storage area?
Diapers take up space and if you're purchasing at a time, you may have to store them for up to a year!
Diapers must also be kept in a dry area.
Throwing them in the corner of the basement that is damp is not the most secure solution.
Are you able to afford to purchase in advance, and let that money sit in a corner for a year or longer?
With the space and financial limitations do you think it's worth it to purchase diapers before?
Save money and consider the consequences in the event that the brand of diaper you choose to purchase in advance isn't suitable for your child.
It is possible to exchange the diaper at the store, however, you may need to sell your diapers at the loss.
How do you stockpile diapers?
Here are some pointers to help you stock up on diapers before your due date, including how many to register for and how to determine out what size diapers you'll need at each stage.
Don't get caught up on the size of a newborn.
A newborn diaper fits many babies weighing up to 9 pounds on average.
Consider that a newborn can acquire up to three pounds of weight in the first month of their existence.
And, because most hospitals will give you home with an armful of newborn diapers, you won't need to buy many.
Despite the fact that diapers are the most popular size for shower gifts, you or any new parent or family members generally don't need to register for more than one or two packs (120-240 count) of same types.
It's possible that babies will outgrow them within the first several weeks, or that he or she will skip them entirely and enter Size 1 right after delivery.
What would be a better alternative?
Inquire about diaper sizes that your child will shortly outgrow as they age.
Remember babies go through a lot diapers in their first year so stock up because they are absolutely needed.
The baby's growth rate
If you have limited space on the changing table, the bulk of your diaper collection should be for boxes of size 1 or 2.
These diapers for newborns generally fit babies up to 18 pounds, depending on the brand.
You'll need about 240-290 disposable diapers for each size for the first few weeks, so if you're not sure how many boxes of size 0s or newborn diapers to include in your registry for your little one, err on the high side and register for 360-390 total which makes sense.
That way, you won't run out as your baby quickly in the first year and as she grows into the next diaper size so you can add diapers to your portable closet like most families.
Buy a mix of sizes
If you want to buy a mix of sizes, purchase 280-300 diapers in Size 0 and newborn.
This will give you enough for the early weeks and also some for when your baby graduates to the next size you will be needing fewer diapers or more diapers.
Also, many expectant parents choose between disposable or cloth diapers on their next purchase. Tell your friends if you prefer this so they know what to expect.
Changing diapers as your baby grows should be easy because most babies don't get all fussy during the diaper change.
Diapers for boys and girls
The gender of your baby may influence how quickly you need to size up.
Around four weeks of age, average-sized infant boys shift into Size 1 diapers, and three to four months into boxes of size 2 diapers.
Newborn size 0 and newborn diapers for baby girls and baby boys can endure until they're six to eight weeks old when little kids will commonly move up to Size one.
Register for the next size
If you're buying a variety of sizes, you'll need roughly 720-760 diapers for babies in total per size. With a few additions, this will get you through from birth until potty training (36 months).
If you're only registering for one size, buy 720-750 diapers to ensure you don't run out before your child outgrows them.
You don't have to worry about stocking up on every sort of diaper available.
Most people advise sticking to one or two brands so you don't end up with a random mix of diapers if one brand goes out of business.
Spend less on diapers.
Keep in mind that online shops such as Amazon offer subscribe-and-save alternatives, which allow you to save money (up to 5%) by having more diapers delivered on a regular basis.
Register for gift vouchers that many parents can use to purchase diapers like cloth diapers later.
Conclusion
A lot of new parents have a hard time guessing how many diapers they will need before their baby is born. 
In this article, we've outlined the best way to determine if you should buy in advance and how many diapers you'll need at each stage. 
Don't forget to tell your friends what you prefer so that they will know what to buy for your baby.
We hope that our guide has been helpful as you prepare for your little one's arrival! If not, let us know – we're happy to help with any questions or concerns.