Many people, when raising their babies decide they only want to use natural organic products and this includes nappies. When it comes to organic nappies, the only real option for truly organic nappies is reusable nappies made from natural fabrics.
What constitutes organic cloth nappies?
You may be surprised but first off what doesn't is most cloth nappies. Modern fabrics have really changed the designs and functionality of reusable nappies and these days it's actually quite rare to get organic cotton nappies or even just organic nappies.
Most people would consider bamboo to fall into this category, but actually bamboo has to be classified as a manmade product, due to the intense manufacturing process it has to go through to become fabric.
In choosing to only use natural nappies, you have narrowed down your selection, but don't panic we've done the groundwork for you and pulled together the best organic washable nappies today's brands have to offer!
We've included all-in-one nappies, pocket nappies, flat and fitted, and of course a great selection of boosters and liners.
Why use organic reusables?
If you've made the decision to use cloth, you are already 'doing your bit' for the environment so why go down the organic route?
There are two main reasons for this, environmental concerns about manmade fabrics so you just want organic next to baby's skin, or your child might get a heat rash or nappy rash from certain fabrics so natural nappies might be the best choice for them. If your newborn baby has sensitive skin
When it comes to the environment, overall reusables are much better than disposables, nobody is now disputing this.
Whether organic cotton is better than modern quick-drying fabrics is debatable. For older babies, hemp and cotton are undoubtedly the most absorbent, but they are probably the slowest to dry as well.
Also, many people are aware of the problems in harvesting cotton, it's not the perfect crop we think it is, but that's a different debate for a different day!
Which nappies are organic?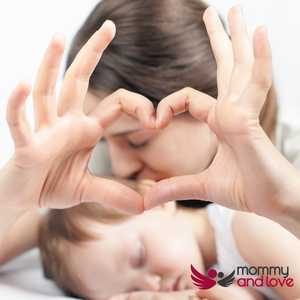 It's quite easy to find fitted natural nappies. However, unless you start looking for wool wraps (which are very eco-friendly and luxuriously soft!) most waterproof wraps are not organic.
I'm struggling to think of any as PUL which is needed for the waterproof wrap is not organic. This may not be an issue, as this is not next to the baby's skin.
Fitted Organic Nappies
Motherease Sandys offers an organic nappy option. Beautifully designed, absorbent, and dependable nappies from the well-regarded Motherease brand. Very effective confinement. If you are looking for natural fabrics, here is the place to go.
Available in four sizes, however the small (8-20lbs) and big (20-35lbs) can accommodate the majority of newborns from (very much) birth until toilet training, respectively. If you're expecting more than one child, this is an excellent alternative. Larger sizes can be used as nighttime pull-up nappies because of their larger circumference.
Flip Organic – Day Inserts – When it comes to organic day pads, the FLIP organic day pad is an excellent choice for parents looking for a set of organic nappies that are slim fitting and quick to dry (unlike many other organic day pads).
A huge sheet of quick-drying pad material is formed by folding the pads into a pad and inserting it into the flaps of the wrap. Organic cotton that is soft and extremely absorbent and has been certified by Oeko-Tex.
Flip Organic Night Inserts – My favourite reusable nappy of all time! Super super absorbent made from organic cotton jersey these are a fabulous nappy from about 6 months up until they are potty trained.
Petit Lulu Fluffy Organic Fitted – Petit Lulu Fluffy Organic Maxi Night time nappy is free of any synthetic materials such as polyester. The Fluffy Organic maxi night nappy is significantly larger and has far greater absorbency than the ordinary Petit Lulu Two Part Nappy.
As a result, it is recommended for use at night or with larger newborns. Given that the Petit Lulu Max Night time nappy fits from 7-16kg, it is not recommended for usage from birth due to the likelihood of the nappies becoming significantly too large.
Little Lamb Cotton nappies used to be organic, but this has been discontinued, and now it's just ordinary cotton. Best known for their bamboo nappies and bamboo inserts, they do a range of nappy fabric options including microfiber and cotton.
The cotton nappies are extremely absorbent. If you are looking for natural fabrics, here is the place to go. They can be a touch thick at times, and they dry fairly slowly – albeit not as slowly as bamboo! It works well as a nighttime diaper.
Disana Woollen Nappy Overpants – These woolen overpants, which are made of exceptionally fine and silky Merino wool, is suited for even the smallest of children.
The high knitted waistline not only prevents leaks but also helps to keep babies' tummies warm during the winter months. According to the manufacturer, the wool absorbs any leaks from the nappy underneath, which are subsequently neutralized by the natural lanolin found in wool.
If the wrap becomes soiled, simply hang it to dry on a line. The pants are left hygienically clean as a result of the natural self-cleaning capability of the wool fibers used in their construction.
You will need to wash and relanolise the wrap if it becomes soiled or begins to leak. See the instructions below for how to do so. Remember not to wash these in the washing machine!
All in One Organic Nappies
Blueberry Simplex – Easy to use and convenient, Simplex Onesize All In One is a one-of-a-kind design that combines the convenience of an all-in-one nappy with the absorbency adjustability of a pocket diaper.
Despite the fact that it is not an inexpensive nappy, it is of good quality, highly absorbent, and manufactured from organic cotton. These are extremely dependable nappies that you will be extremely pleased with.
BumGenius Elemental – Quite hard to find, these appear to be rarer than hen's teeth, and we can see why. Super slim, super easy to use and soooo soft!
This is what you want next to your babies skin. Organic, natural fibres close to your baby's bottom: it's a fundamental feature of parenting! We believe that this one-size, one-piece nappy is an excellent natural solution that does not detract from performance.
The bumGenius Elemental is made up of multiple layers of luxuriously soft, 100 per cent organic cotton, which together produces an ultra-absorbent, slim fit.
Motherease Wizard Uno – Their organic option is undoubtedly the most user-friendly cloth nappy available on the market. They are also quite good at preventing leaks due to their compact design.
The Wizard Uno Xsmall Newborn fits babies weighing between 6 and 12 pounds, making it ideal for the very first few weeks of life. After that, you'd move on to a larger Wizard Uno Onesize (birth to potty) or another type of diapering system.
The Wizard Uno's absorbent core is solely attached at the front and back of the device. Since the elastics may be wrapped around the leg area of both the liner and the cover, this design provides two times the leakage prevention. These make great nappies for newborn babies in the small xs size.
Where to buy organic cotton natural nappies?
Any good independent cloth nappy retailer will help you when it comes to the best reusable nappies which are natural.
A big shout out to some of the best we have found including Baba Me, The Nappy Lady and Lizzies Real Nappies where we found all of the above reusable nappies for sale.
So if you want to ditch disposable nappies and head down the eco-friendly route check out the above retailers! We've searched the big brands like Bambino Mio and Tots Bots but were unable to find any natural nappies there.
They had eco-friendly nappies and cotton potty training pants but no purely natural (and we don't include bamboo in this) nappies.
How many reusable nappies you will need?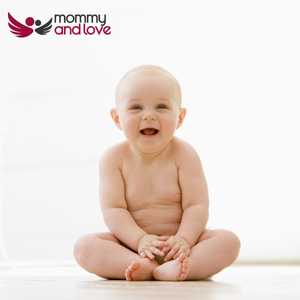 If you are just using natural nappies they are probably slower to dry than quick-drying nappies so take our how many nappies guide and follow the section on poor drying facilities.
Usually, add about 20% extra to give you a chance to wash and dry your dirty nappies in the nappy bucket and always have a clean dry stash!
If you are looking for plastic-free wraps as well you will have to do the wool wrap route. This is a bit of hard work but is manageable if you ensure to lanolise your wraps often and leave them out to dry and get fresh air.
These are a lot more work than disposable ones and personally, for the waterproof layer, I always used PUl wraps in our nappy-wearing days. They are super soft and really over the life of the nappy it's only a few hours extra work, I admit I'm just lazy!
Natural Booster Options
If you are looking for extra boosters for overnight use then you can't beat hemp. We loved the following boosters
Hemp Babies Little Weeds – Little Weeds are made of hemp fleece, which is composed of 55% hemp and 45% certified organic cotton. They are sewed with natural thread and have a seamed bottom to make folding easier.
These high-quality nappies, which are available in both a small and a large size, were specifically intended to fit in a small or medium pocket nappy. Two layers of hemp are used to ensure that your nappies are easy to clean and that they dry rapidly.
The little insert, which is specifically designed for a newborn, folds in half to save space while providing four levels of absorbency.
Hemp Babies Bigger Weeds – Hemp Babies Bigger Weeds are the perfect option for heavy wetters who require a stronger weed. Because of the two layers of Hemp/Organic Cotton used in Bigger Weeds, they are absorbent, trim, and natural.
They provide ultimate protection and help avoid leaks. Bigger Weeds are folded in thirds to create six layers of absorbency, which helps to keep baby feeling dry and clean.
This is the toddler-proof insert! There are faster drying boosters out there, but the other brands just don't offer the same level as absorbency.
Whilst these are on the upper end they work out more cost effective as you only need to put one in. Hemp is also biodegradable and these can be uased as a nappy on their own with a nappi nippa.
Hemp BUM BOOSTER by Ella's House – These Bum Boosters are produced from hemp and are used to increase the absorbency of any nappy's absorbency.
Normal use is in conjunction with shaped nappies, however, they can also be used in all-in-one nappies to provide additional absorbency as needed.
Three layers of high absorbency hemp/cotton fleece (55 per cent fleece and 45 per cent cotton) are used to create the Bum Booster Hemp.