Project got breastmilk was a volunteer organisation set up to capture the beautiful bonds between moms and nursing babies.
As they said:
Breastfeeding captures the beautiful existence between a mother and her child. It is a bond that only they can share, but doesn't have to exist between only them. We want to open up the minds of a nation that is not regularly exposed to that beauty. So many breastfeeding mothers feel they should confine themselves to nourish their children in private. Some mothers are even made to feel that breastfeeding is shameful and inappropriate.
We've done a few posts on moms breastfeeding in public and the laws surrounding breastfeeding.
Project got breastmilk stated that Breastfeeding is human nature in its' purest form and should be celebrated rather than condemned. Through our journey, we hope to open up a new world to our country and help it understand that breastfeeding is a natural process. We've always believed that breastfeeding is so much more than milk.
The plan was for photos and written pieces will be compiled into books and calendars promoting the art of breastfeeding. We are also hoping to use everything to create exhibits. Moms from all over are encouraged to submit their breastfeeding story, original poems, and/or original quotes relating to breastfeeding.
Project got breatmilk started in 2005 but has died out in recent years.
It's a shame as we feel breastfeeding moms need so much support. Whilst we have pulled together our breastfeeding advice guides with an aim of helping moms in those early days. We've even some detailed breastfeeding tips to help moms with common problems.
One of the most common problems lactating moms have is knowing if they are producing enough milk, and we've done some guides on the best lactating foods, the best diet for new moms and also foods new moms should avoid and even a natural guide to increasing milk supply.
Lactivist hopes to take over the great work of supporting breastfeeding moms from project got breast milk. If you have photos or poetry you would like us to publish, please let us know!
Why Should Moms Breastfeed?
We've covered in depth the benefits of breastfeeding for babies and the benefits of breastfeeding for moms.
If you are new to breastfeeding we have the following guides:
You need to be aware of some of baby's behaviour and what it means. We've put together some guides on typical baby behaviour here: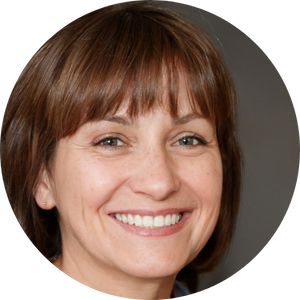 This article was written by Sandra Baker – full time writer and the mother of four amazing kids (including twins!)
She's also a breastfeeding counselor and has spent years helping new parents learn how to care for their children. When she's not writing or caring for her children, Sandra likes to spend time reading and taking walks with her husband.